Exciting times are ahead as Ducati plans to introduce nine models
Ducati is shifting gears with its plans for the Indian market in 2023. The firm will expand into new segments and add nine new Ducati models to India's roads. 
2022 Ducati Panigale V4
Ducati is one of the most respected brands in motorcycling and has earned a reputation for producing bikes that are meant to be ridden hard, enjoyed at the track and fitted with aftermarket parts that can transform them into touring machines.
The Italian brand is scheduled to introduce nine models to the Indian market in the current year, including sportbikes and tourers' competition credentials.
Read Also : Infographic: Ducati Diavel V4
The Italian two-wheeler manufacturer has long seen strong support from the subcontinent for its superbike, adventure, and sport-touring motorcycles.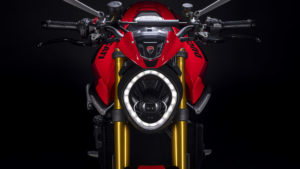 Ducati V4 Streetfighter
While the lineup is still under wraps, we already know Ducati introduced the models at their Ducati World Première 2023. and they were Streetfighter V4 Lamborghini, Monster SP, Multistrada V4 Rally, Panigale V4 R, Streetfighter V4 SP2, Diavel V4, and the next-generation Scrambler.
Read Also: All new Ducati Desert-X launched in India
Ducati India Managing Director Bipul Chandra said d "We are incredibly confident about 2023. Hence, we announce the arrival of nine new Ducati motorcycles and two new dealerships for the Indian market."
Here's how the Ducati models will trickle in India in 2023.
Leading the pack will be a rally adventurer to arrive in the second week of January 2023.

Nimble yet compact, the second model in Q2 will be Monster SP. It will retail at ₹15.95 lakhs ( $19,270).

The naked Streetfighter V4 SP2 will make in the third quarter and retail at ₹35.33 lakhs ($42,670 ).

At the end of the third quarter, we will see Diavel V4 with a price tag of ₹25.91 lakhs ($32,000).

Q4 will see the Multistrada V4 Rally retailing at ₹29.72 lakhs($35,900).

 New Ducati Scrambler Icon and Full Throttle Nightshift variants will arrive at ₹10.39 lakh ($12,550 ) and ₹12 lakhs ($14,500 ), respectively.

And the icing on the cake will be the Streetfighter V4 Lamborghini which will arrive at the end of 2023 and command ₹72 lakhs ( $86,960).
While we will see two new service shops, one in Ahmedabad and the other in Chandigarh, to open in Q1 2023 and January 2023, respectively.
via Deccan Herald
.