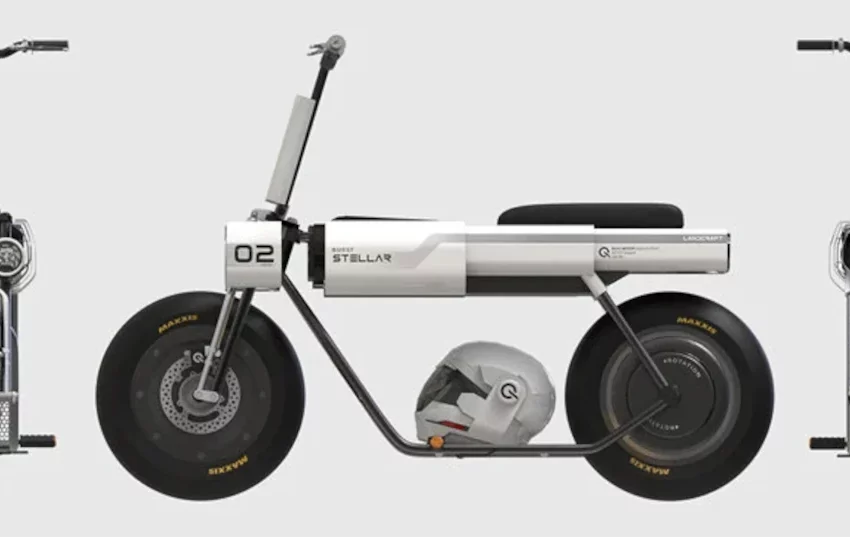 Fajar Ismail's STELLAR scooter design can run on solar power 
Social problems are often far from our minds regarding the things we own or consume. Even though we all know that how things are produced and consumed directly impacts the world around us. There's also no more significant proof of this than our mobility choices.
Stellar
Every car or motorcycle that we buy contributes to environmental degradation. Especially in large cities where traffic is a problem and not just because of the pollution it creates. 
With more than 50% of the planet's population living in cities,.More and more people are looking for alternatives to their daily commute on a conventional vehicle. Enter 'STELLAR', a concept electric scooter designed by Indonesian designer Fajar Ismail to be stylish and emission-free.
STELLAR is a stylish, electric scooter that offers an eco-friendly transportation option for the urban commuter. The scooter was created by Indonesian designer Fajar Ismail who aimed to "provide a new method of mobility in the city, with increasing environmental awareness".
"STELLAR," as its name suggests, is a vision of what zero-emission transportation could look like shortly. With a slim, sleek design and an understated colour scheme — black, grey and white — 'STELLAR' can be equally at home in urban settings and the countryside.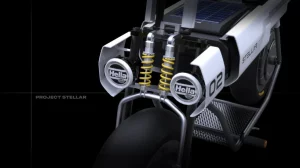 STELLAR led to a complete rethink of the design philosophy behind personal vehicles of the future. The vehicle addresses the main issues people find with owning a scooter or upgrading their local commuter fleet, such as taking up too much space and being too loud. With solar panels, the sunlight can charge the 240Wh battery.
The design inspires the spacecraft and the Quest Atom Alpha EV chassis. Emissions-free and able to park in smaller spaces than e-bikes or motorcycles. STELLAR boasts additional features that improve riding comfort and efficiency. Ismail added a dual springer fork, a headlamp cover, a springer seat, and digital gauges to increase control and visibility in a pure single-line form.
via Behance