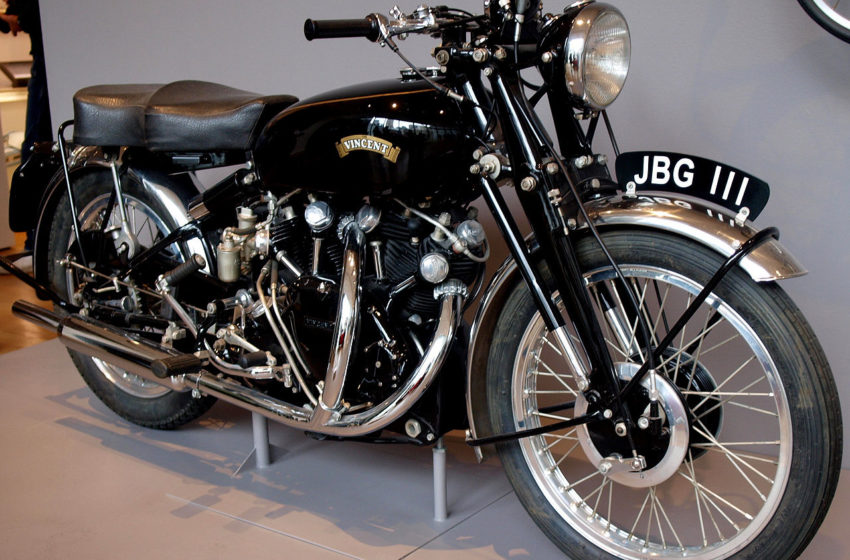 Following Vincent's acquisition, Bajaj to unveil retro bikes
The words Bajaj and Vincent are enough to get the heart of any motorcycle enthusiast racing. The two brands evoke memories of powerful and fleet-footed machines that soaked up bumps like they were nothing. That is why it is exciting to learn that Bajaj Auto has acquired the rights to the name.
If you're passionate about classic bikes or motorbikes, let's go back through time because I've seen the news that will undoubtedly interest you. Bajaj Auto has acquired the rights to the 'Vincent' name. 
The brand
That's right, Bajaj, known for building motorcycles, scooters and three-wheelers, has pledged to resurrect the Vincent name — a name immortalised by the 1948 Vincent Black Shadow — the world's fastest production motorcycle at the time of its release.
The motorcycle was aptly named after its founder and became wildly popular soon afterwards. It was the fastest bike in its category back then and gained praise for its distinct racing track-oriented design. Many enthusiasts even today swear by the reliability of this model and often refer to it as "simply the best".
Vincent Motorcycles was a British manufacturer that produced models like the Black Shadow and Black Lighting, among the fastest bikes at the time. The former once held the land speed record at 241.9 km/h back in the '50s.
Retro
The Vincent brand goes back to 1928. The company was founded by Philip Vincent and was in operation for about 27 years, until 1955. They stopped due to grave financial troubles.
Bajaj Auto plans to venture into the retro bikes market, an untapped sector dominated by foreign and domestic bike manufacturers. The company is yet to divulge its plans, but it could be inclined towards launching a retro bike range under the newly licensed brand, Vincent.
The recently announced acquisition of the name to the legendary Vincent motorcycle brand could not have come at a better time than this. 
The iconic British bike from the fabled marque is known for its no-nonsense, performance-driven approach and will likely be a contender in India's retro range.
Source: Bikedekho