France's H2 Motronics plans to bring the hydrogen fuel tech by 2022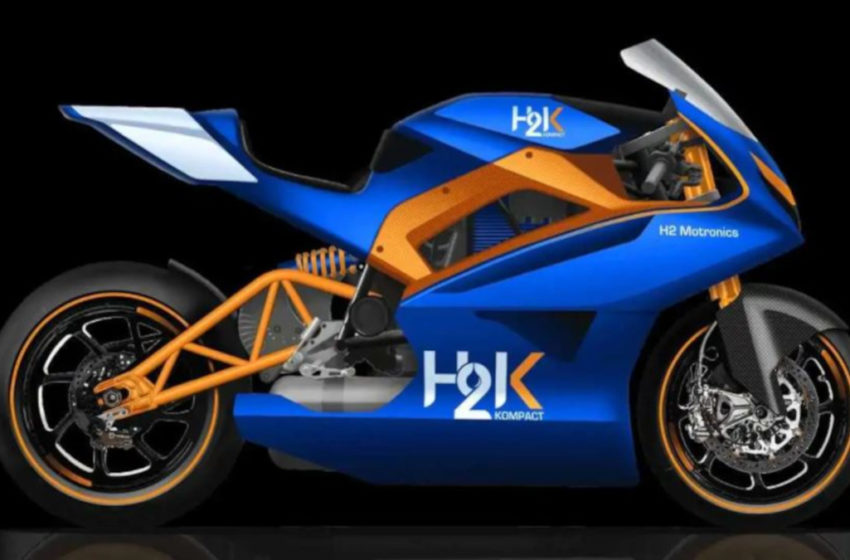 Hydrogen fuel cell vehicles don't draw the same hype that electric vehicles do. 
There isn't nearly as much buzz about them, even though they serve the same purpose. Run on similar power sources. And surpass hydrogen vehicles inefficiency by hundreds of times.
However, Hydrogen-powered vehicles are slowly rolling into reality. However there's still a lot to be done before they will ever dominate the automotive market. 
Hydrogen fuel-cell developers are now focusing on increasing efficiency, range. Speed and reducing the cost of conversion technology.
France's H2 Motronics recently announced they were partnering with Tecmas Racing Team. To develop the H2 Koncept racing motorcycle.The first of its kind in the world.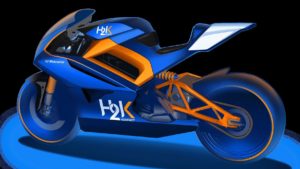 Idea 
The idea from this H2K project came from discussions between Philippe Leuwers, CEO of TEXYS Group. And Michel Augizeau, Founder and General Manager of TECMAS, an internationally renowned bike racing team. 
They both have the will to transform their passion for racing motorbikes into progress. Their inspiration will bring innovation to light mobility.
This project has been named H2K, for H2 Kompact, illustrating the critical objectives of this concept. The development of a highly compact fuel cell hydrogen powertrain with the best possible efficiency.
H2 MOTRONICS expresses the will to demonstrate its technical. And innovative project management capacity in developing H2K. A proof of concept with a modern powertrain. 
The extreme constraints of a racing motorcycle will showcase both compacity and performance requirements.
Objective
The primary purpose of H2K is to showcase lightweight mobility powered by fuel cell hydrogen technology.
The H2K concept is the perfect combination of a light modern powered vehicle offering. The travel flexibility thanks to a compact powertrain with zero-tailpipe emission.
The evolution of embedded measurement has been driven by compacity requirements for lighter components with increased performances.
TEXYS Group has successfully explored this path over the past 20 years of its expertise and developments.
"Like many, we were focused on all-electric, especially for motorcycles," saidTexys Group President Philippe Leuwers.
The H2K doesn't resemble any motorcycle we've seen before.And that's okay. The two-wheeled hydrogen fuel cell vehicle is the work of French automotive firm TEXYS Group. Which has been working on the H2K.
And there plan is to unveil the bike in Spring 2022.
via H2K