Is Ducati teasing the new 2022 Multistrada V4 Pikes Peak?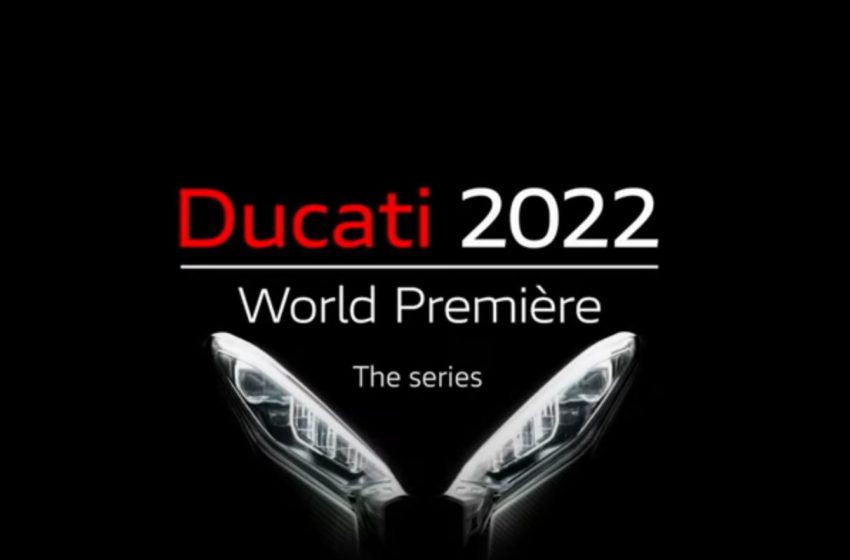 If you thought Ducati was bluffing when it said it was considering a Pikes Peak machine for 2022. The Bologna-based firm has just dropped another hint that this bike isn't merely an imaginary idea. 
A new teaser video on the company's Italian website suggests. That Ducati is indeed working on a winning package of powertrain. And suspension to compete with other competitors.
So, what have we learned from the first two episodes? To start with, that Ducati's technical centre of gravity is a lot further out than perhaps we thought before. 
Its current range of lightweight, sporty motorcycles is very much a counterpoint to its high-spec machines. With weight savings and innovative frame design being key talking points. 
In the last two episodes, we have seen the new Multistrada V2, the Scrambler 1100 Tribute Pro. And the Scrambler Urban Motard. 
With the new teaser, we see the video talking about" Rule All Mountains." So is it the new Ducati Multistrada V4 Pikes Peak?
Webseries
Be patient, my friends. We'll learn more on October 28, 2021. 
But Ducati didn't give us any information about the bike present in today's web series. That looks to be this ultimate version of the new Multi V4 Pikes Peak. 
Ducati typically doesn't release any details or specifications about these cutting-edge bikes before they are unveiled to the public. So all we have to draw on for this is the photo Ducati released.
Once things start to loosen up, Ducati will probably be able to share more. For now, I'd estimate that the Multistrada V4 Pikes Peak will likely borrow many components from the existing new Multi V4 model that Ducati had already released. However will it also feature significant mechanical changes?
That is something we will have to wait and watch. The difference between the existing Multistrada V4 and the new Multistrada V4 Pikes Peak will be something Ducati fans will be looking forward to.
Of course, in the month of May 2021 Rideaparts team caught the bike lurking.
So what do you think it will have?
The Ducati Multistrada V4 Pikes Peak edition will be more comprehensive. The underbelly pan will be more prominent. 

And we can also expect it to have a new set of air-intake arrangements for better power output and cooling. 

The new Multi will also arrive with a better suspension setup, wheels and tires, and braking system.

Again, the new Multistrada V4 Pikes Peak will have smaller 19 inches wheels compared to the standard variant.

We are unsure if Ducati wants to put the same 1,158cc engine; however, rumours suggest they will. 

Apart from this, Ducati will try and retain the like the cornering, Ducati Traction Control (DTC), Vehicle Hold Control (VHC), Ducati Cornering Lights (DCL), ABS and Ducati Wheelie Control (DWC).

Mother of all suspensions, the USD Golden Ohlin forks on the front and the yellow shock coil on the opposite end are visible. Brembos will perform braking duties.

Will Ducati offer a new paint scheme well, another crucial point to look forward.
So let us wait and watch another of Ducati's exciting webseries on their Youtube channel on October 28, 2021.
via Ducati