GASGAS factory team is ready for the X-Trial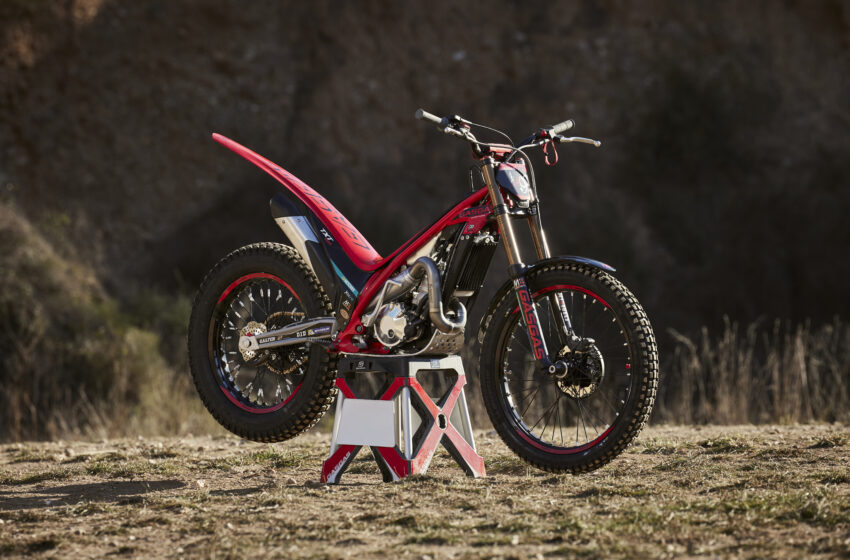 The time has come for our trial magicians to start the 2023 F.I.M. X-Trial World Championship! Beginning this weekend at the 'Cathedral of X-Trial' in Barcelona, G.A.S.G.A.S. Factory Racing's Jaime Busto and Sondre Haga will dive into the eight-round series as they get down to business at what is their first world championship event of the year. What's remarkable is that the championship opener takes place just around the corner from the team's workshop!
G.A.S.G.A.S. Factory Racing ready for 2023 F.I.M. X-Trial World Championship

Eight-round tour starts in Spain and visits Austria, France, and Andorra

Jaime Busto and Sondre Haga are looking for a solid start to the new indoor season
Well prepared thanks to months of training and testing and several pre-season indoor outings across Europe, Jaime and Sondre come into the 2023 X-Trial series fired-up and hungry for success.
The press release
Third in the X-Trial World Championship last season, followed by a runner-up result in the 2022 TrialGP series, Jaime Busto and the team are looking to the podium's top step. Knowing that dethroning multi-time champion Toni Bou will be anything but easy, taking the challenge to the G.O.A.T. is exactly what Busto has worked tirelessly towards since joining G.A.S.G.A.S.
For Sondre Haga, the 2023 X-Trial series will allow the defending Trial2 World Champion to compete for face-to-face with the world's best indoor trial riders. Using the X-Trial series, and the Spanish Trial Championship, as a critical part of his preparation for the defence of his Trial2 title, Haga is 100% ready to learn, learn, and learn some more!
Release a Press Release
Jaime Busto: "Being back in the G.A.S.G.A.S. team has given me extra motivation to race another X-Trial season. In the past years, I have had my ups and downs in this discipline, which I want to leave behind. I have been training a lot during the pre-season to make my results more consistent, something I want to show from the first race. 
Also, I had some areas where I needed to improve my riding, so that has been another thing that I have put a lot of time into in recent months. I have a new bike and team for this season, and I believe we can do a great job together."
Release service
Sondre Haga: "I think we have done everything we could to be ready for X-Trial. Of course, changing teams and bikes is tricky as you have to adapt to many new things. But I have to say that I'm thrilled with the bike and the team, and I'm looking forward to competing indoors this season to gain more experience. 
Last year I was close to making it to the final in some rounds, so for this season, the goal will be to make it to a final. It's not a secret that Busto and I have great bikes, and I've been enjoying riding mine a lot; it's a great engine and chassis package. I have been doing as many hours as possible to prepare for the first X-Trial round. I can't wait to get into the stadium and start competing."