Honda Thailand and Honda co recalls 11 different models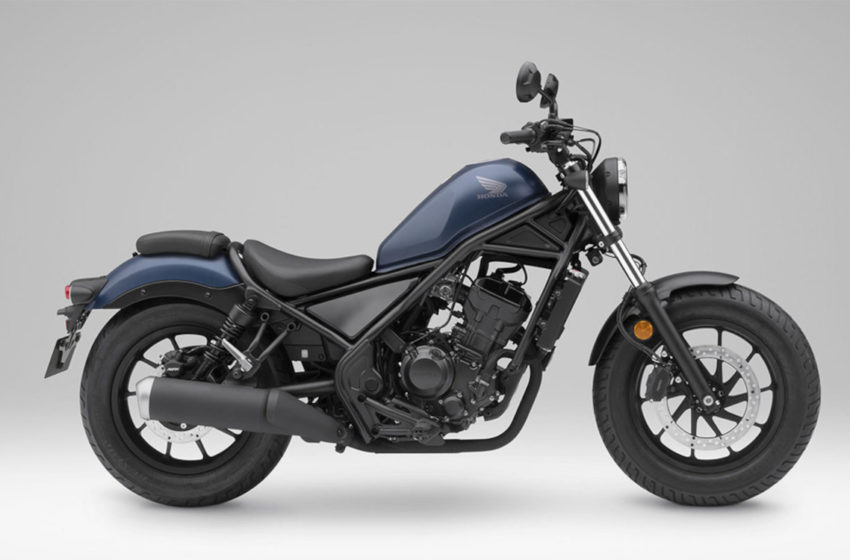 Honda Motor Co. announced on May 8 it would recall 11 models, including "Rebel 250", produced and manufactured in Japan. 
It is a collection of free repair demanded by the Ministry of Land, Infrastructure, Transport and Tourism (MOT). It is due to the reflector may not meet the safety standards.
11 models
11 models are being recalled and they are "Rebel 250", "Reble 500", "Monkey 125", "CRF250L", "CRF250 Rally". "Grom", "Super Cub C125", "CBR400R", "CBR650R", "CB650R" and "400X". 
These are 30,1984 units manufactured between January 6, 2021, and March 1, 2021.
There are reports that the rear lamp reflectors on some Honda motorcycles had a problem with the improperly formed surface.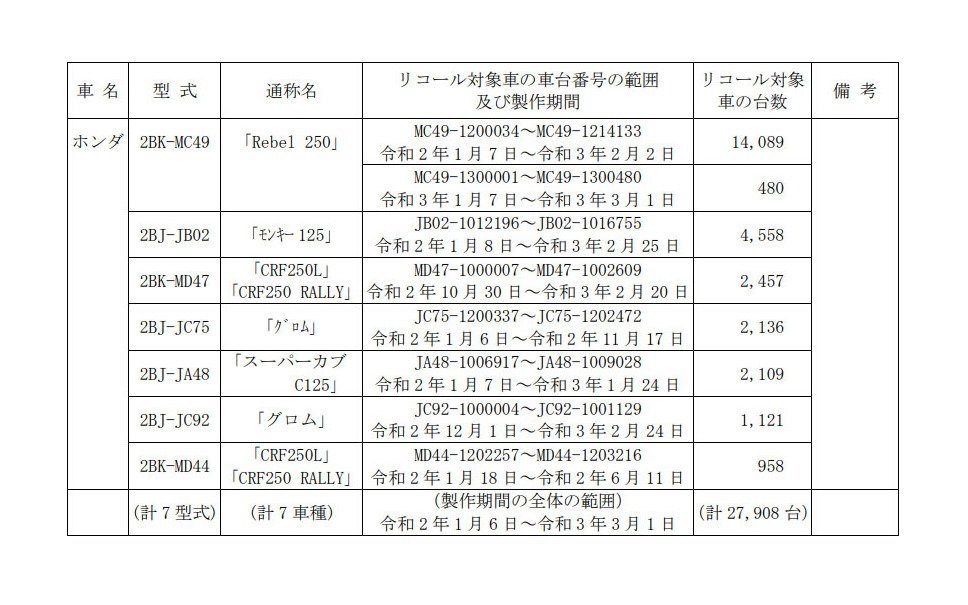 Therefore, it may scatter the reflected light. And do not conform to the safety standard Article 38 or 63 (rear reflector standard).
No accidents or injuries occurred as a result of this incident.
The recall was reported based on the indications from overseas authorities and information from affiliated companies.