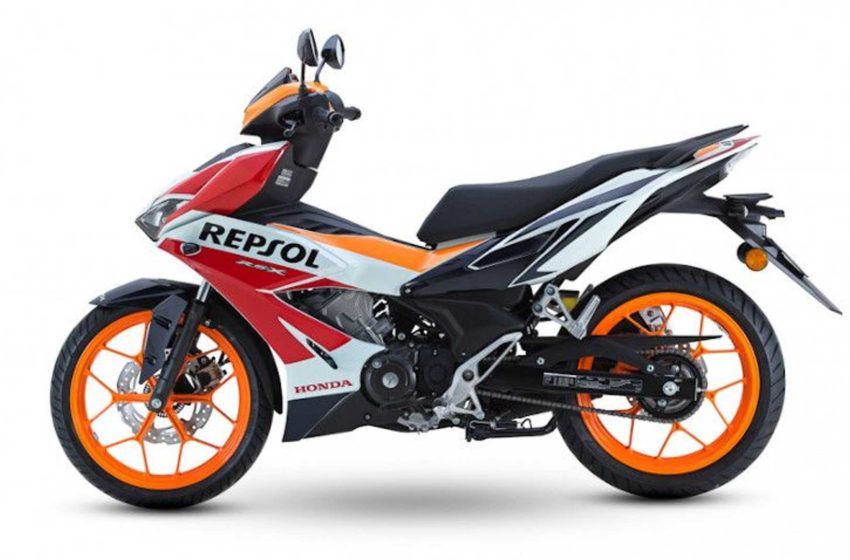 Honda unveils 2022 RS-X Repsol edition In Malaysia
Honda is the latest manufacturer to unveil a new sporty commuter in Asia. The Japanese manufacturer has introduced a new, limited-edition 2022 RS-X Repsol in Malaysia. 
The announcement of the introduction of the Honda RS-X Repsol Edition in Malaysia comes as a surprise for two reasons. 
Honda
2022 RS-X Repsol edition
First, this is not a conventional scooter but rather a stylish looking streetfighter with characteristics similar to a naked bike. Second, and perhaps most importantly, it looks like a scooter and sports bike.
With Honda's extensive lineup of sporty commuters, they were bound to appear on this list, and here's one of their newest sporty commuters to be making a mark on the streets.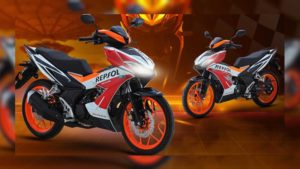 In Malaysia, Honda has introduced the all-new yet familiarly designed Honda RS-X Repsol Edition.
 Even though motorcycle sales in the U.S. and Europe have been declining for the last few years, companies like Honda will not be making any drastic changes in their product lineup anytime soon. With that said, the Asian motorcycle market is rapidly growing in size and diversity.  
Take Honda, for example; most of their demands are in Asia, with Malaysia, Thailand, Indonesia, and India serving as critical markets for most motorcycle manufacturers in Asia.
Everyday commuter
The Repsol Edition is a particular edition version of the RS-X, which is an everyday commuter. The Repsol Edition shares several traits with the previous RS-X model. The MotoGP racers have borrowed several components that help make this particular bike so fast and fancy.
 However, the current model is limited to 5000 copies and arrives at RM9,550. When converted comes to around $2,191.
While the new model takes inspiration from the RS-X underbone commuter, the 149.16cc single-cylinder engine calibrates to 15.8 horsepower at 9,000 rpm and 10 ft-lbs of torque at 7,000 rpm.
While we can't compare this machine to Honda's current MotoGP RC213V, it acts as a respectful commuter with better mileage.
The company introduced the particular edition model in Malaysia, celebrating the new partnership with Repsol. The unique offering—available exclusively in the Asian market—boasts Honda's PGM-Fi electronic fuel injection and transfers power to the rear wheel via a six-speed manual transmission. 
Other features include front and rear disc brakes. A standard telescopic fork handles suspension duties up front, while a preload-adjustable monoshock takes the load at the back.
Further, it also has an LCD console responsible for showing the gear position indicator and other vital information. Other features include a 4.5-litre fuel tank.
via HT Auto