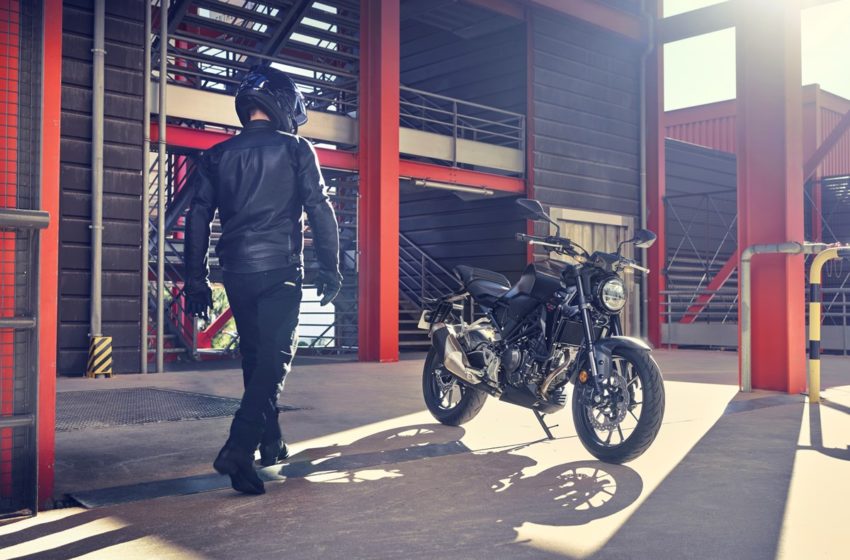 2022 HONDA CB300R
Honda unveils new CB300R for the European market
If you've been following motorcycling and motorsports. Then you might have noticed the CB300R has been generating quite the buzz in the European market. Honda unveiled the new 300cc motorcycle a while back, and it's been drawing serious attention ever since.
Motorcycles manufacturers are steadily producing the high-performance small bikes in this range for some time now. But all of them had one major flaw. Is that they weren't ideal for learners who were graduating from their first two-wheelers. As well as for enthusiasts looking for a smaller amount for weekend jaunts.
Enter the CB300R, Honda's solution to this niche problem. The new bike offers multiple benefits make it an exciting product to watch out for.
The CB300R previewed a few years ago was only seen in the United States and Asia at time, as it never made its way to other markets. When Honda initially announced the bike for America, many international bikers thought it was some April Fool's joke on Honda's part.
After all, it seemed like such an odd move. Here was Honda introducing a smaller motor into the already small 300 range – a bike aimed at beginners. But you see, the introduction of this little bike isn't just a result of America being one of the most powerful countries in the world.
It also has to do with how different this market is from its others in the world. Unlike Europe, Asia, and Australia,.Americans see riding as a hobby and not something they need to do daily as a form of transportation.
If you visit other countries larger than the U.S., their ridership tends to be even lower than America's.
Euro 5
The CB300R gets a Euro 5 update and it make it compliant with emissions regulations. It has a 286cc single-cylinder engine, producing 25 hp and 20 ft-lbs of torque.
It's a big update for a small bike. The twin-cylinder CB300R is receiving significant changes make it a powerful and affordable motorcycle. The price stays competitive, but it also gets an array of features make it much more desirable.
Look at the front forks from the bigger and more powerful CB650R. It's called the same Showa Big Piston Separate Function Forks as the more expensive bike.Which adds to its peppy performance. However, we don't see the mounted dual front disc brakes we find on the CB650R.
The CB300R's engine is designed with a minimum number of moving parts. Details like low-friction piston rings, high-density core radiator and iridium spark plug help increase fuel efficiency.
Thanks to the weight-saving measures and the intake layout, initial acceleration has been improved by 4%.
The CB300R's lightweight, full-function LCD adds a premium feel. It's 60-per cent thinner than previous designs and gives you readouts for engine rpm, speed, and fuel level.
Anti-Lock Braking System (standard on the 2022 CB300R) can be a big help in making controlled stops in less-than-ideal conditions.Like on wet pavement or other compromised surfaces.
Since it's over 30 pounds lighter than our previous CB300F model, the 2022 CB300R's user-friendly 317-pound curb weight means this bike handles well and is easier to balance at stoplights or in parking lots.
In U.K. the 2022 CB300R starts at ​​£4,899.00 ( $6,559 ).