How LivingWithGravity connects with the motorcycle community?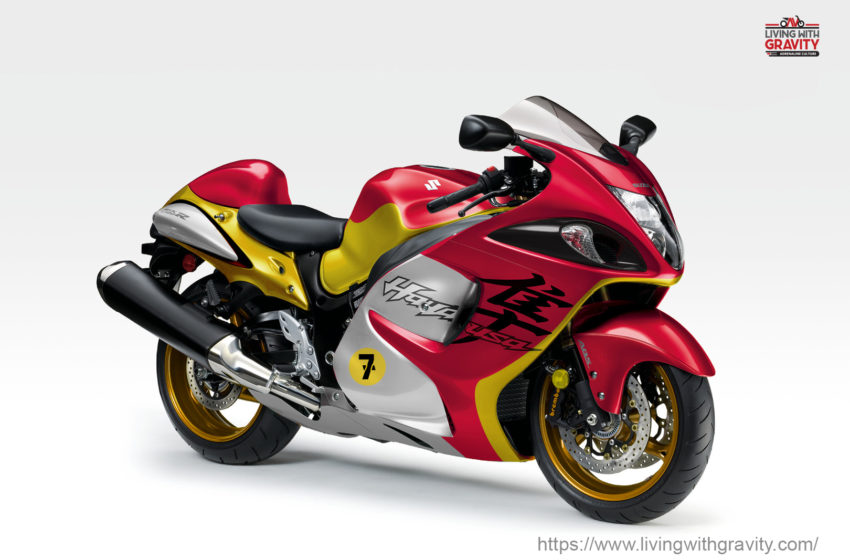 With the relaunch of LWG 2.0 and the journey that our exceptional team and I undertook in 2019, I asked myself, What is Living With Gravity?
What is Living With Gravity?
Gravity is the force that binds us to the earth. Man has tried every conceivable means to defy it.
The primary tool to push the gravity quotient to it's extreme has been the invention of the wheel. More than any invention in history, the wheel gave humans an advantage in the war against gravity.
Every person on this planet has used the wheel. From being carved out of stone to being molded in a Bugatti Veyron. The humble wheel has come along way. One of the ultimate uses of the wheel has been the motorcycle.
Remember the first time you rode a 2 wheeled device. It's the same thrill you got the last time you rode your bike. All of a sudden, a new world starts to open.
That super quiet guy from school, maybe a bit of a loner, was all of a sudden cool because you rode a bike.
You start watching races, seeing the best pushing for glory, and you want to be part of it. One day you wake up, and you are a motorcyclist.
Motorcycle Community
You are a part of something unknown to the broader community. Being a motorcyclist means different things to different people.
Some races, others build, others cruise and some climb mountains. Whether you are pushing the envelope on the salt flats at Daytona, finding 1/100th of a second at Misano or just going riding with friends .
It's all the same feeling when the bike is sitting on it's stand warming up and waiting for you.
As motorcycling moves towards future technology will make it far easier to Live with Gravity.
But for now, we can revel in the ultimate expressions of the internal combustion engine before new fuel sources and technology remove the rider from the equation. Until then make the most of Living With Gravity.
With this, we also dedicate our cover picture to Barry Sheene. Our idea was to give the colors of Barry Sheene's title-winning XR14 RG500 being restored by Suzuki on the upcoming Suzuki Hayabusa.
The champ Barry Sheene
Barry Sheene was a British professional motorcycle racer. He competed in Grand Prix motorcycle racng and was a two-time world champion, winning consecutive 500cc titles in 1976 and 1977.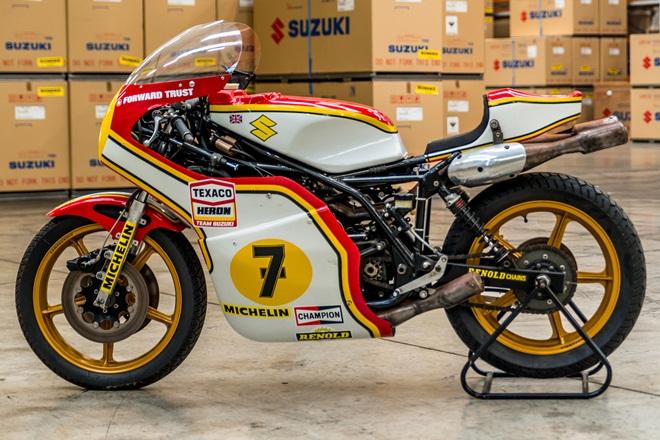 Barry Sheene's title-winning XR14 RG500 being restored by Suzuki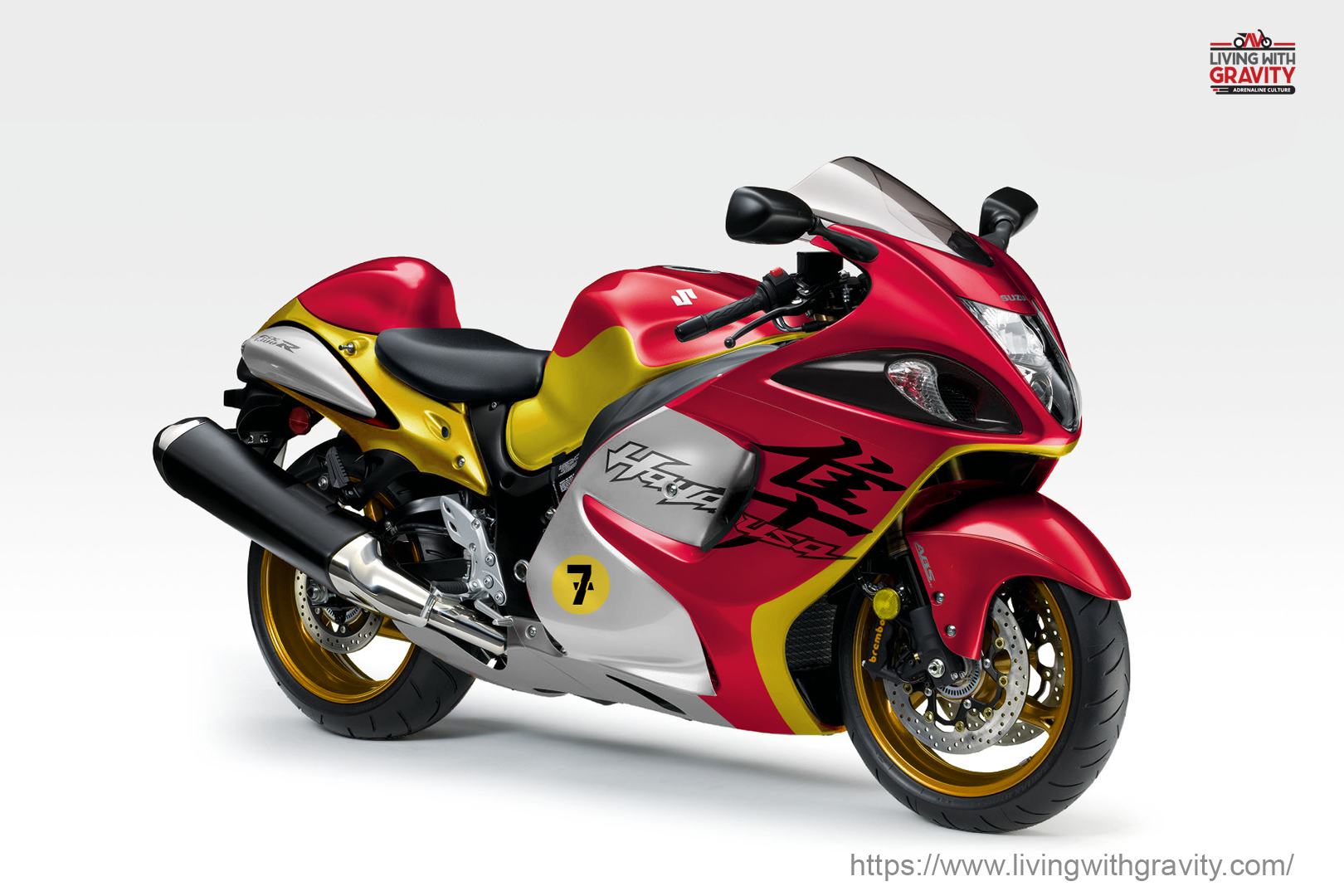 Upcoming Suzuki Hayabusa in Barry Sheenes bike colors