International Motorcycling Federation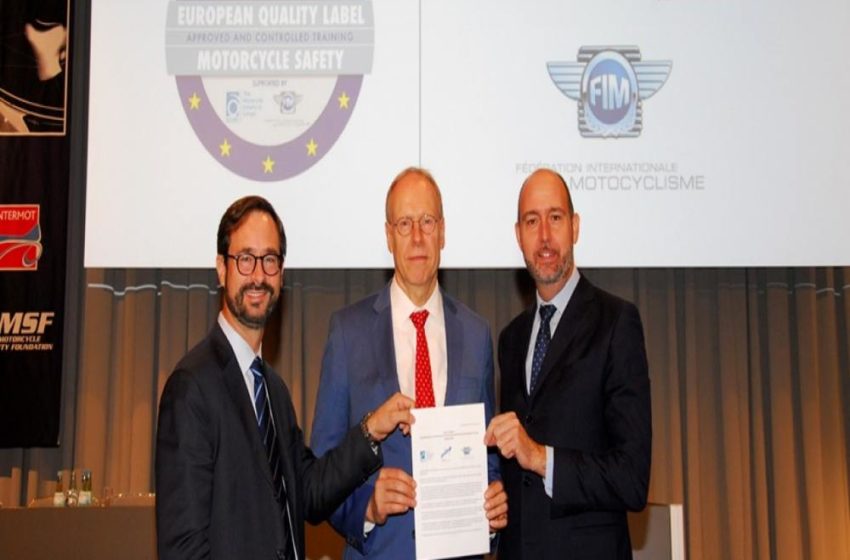 IM, the International Motorcycling Federation, joined the European Training Quality Label, an activity going for compensating the best post-permit preparing plans in Europe.
Representatives of FIM, the European Association of Motorcycle Manufacturers (ACEM), and DVR, Germany's most imperative street security NGO, marked a letter formalizing this new collaboration amid the second day of the International Motorcycle Safety Conference in Cologne, Germany.
The European Training Quality Label that FIM joins today is an intentional accreditation conspire propelled in 2015 by ACEM, the European Association of Motorcycle Manufacturers and DVR, the main German street security NGO, to help motorcyclists plainly and effortlessly distinguish great post-permit preparing programs in Europe.
The mark is available to an extensive variety of associations situated in Europe, including preparing schools, bike producers and open bodies. To date, an aggregate of 26 post-permit bike preparing programs have been affirmed in France, the Netherlands, Austria and Germany.
---
Source: ACEM