Italian Resilience by FMW Motorcycles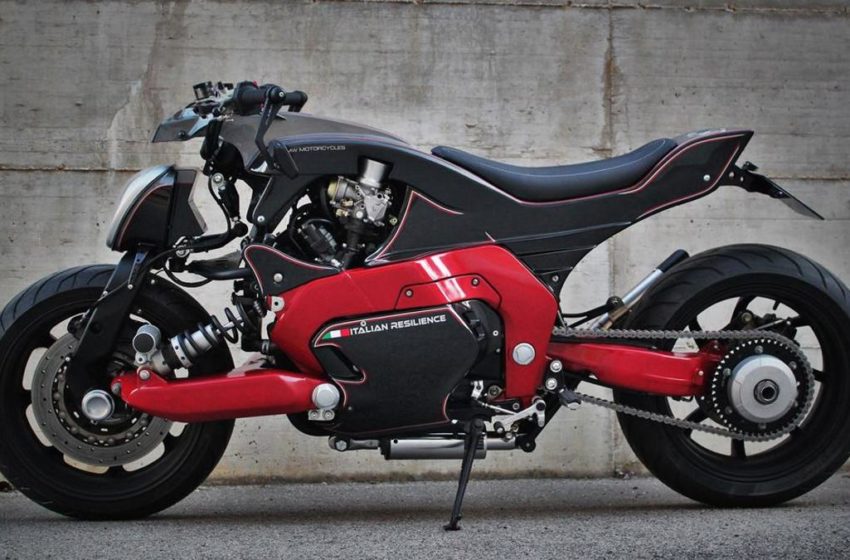 FMW Motorcycles based in Italy had built a custom based on the 1993 Yamaha GTS 1000 christened as "Italian Resilience." 
Replaced by FJR 1300, the sports tourer GTS 1000 made cool 103hp that had an enormous power surge from 103 hp to 141 hp. Sensational.
Italian Resilience
The good part is you won't be able to see any aspects of GTS 1000 as it entirely transforms into a new bike. Instead, what you see is a sleek and stylish custom.
Red and Black are two colours that adorn the naked custom with Black being more dominant. 
Inspired by the GTS 1000, Italian Resilience has a steering knuckle that is a connection point between the tie rod and wheel. Painted in Red, the FMW team has made a lot of changes in the steering knuckle.
Bimota also uses steering knuckle in Tesi H2.
As far as components are concerned, FMW Motorcycles has made in-house. Plus, they took a few other elements from the original bike.
They have brought components from other bikes like from Yamaha YZF-R6. 
It also gets the single swing arm at the rear from the Honda VFR 800 and the Buell-Cyclone-Showa shock absorber.
Components from Honda NSR and VFR too came in. Essentially, to convert the sports tourer into livery like Italian Resilience, they had developed the wheels in-house.
There is no change in the engine brought from GTS 1000 as it still delivers 103 hp at 9,000 rpm.
FMW team had made multiple other components from aluminium. Fuel injection gets substituted with a carburettor that comes from old 1987 Yamaha FZR 1000, and they, therefore, replaced the fuel tank with some other component.
Surprisingly FMW Motorcycles doesn't talk about efforts and price. However, we felt they had put considerable efforts to build this custom.
LivingWithGravity

's Take
Changing perception from sports tourer to something like what FMW Motorcycles has built is difficult, and we understand that it takes a lot of efforts and FMW Motorcycles has done it.
---
Read More
Moriwaki Engineering brings custom CBR650R
Miniature Kawa H2
Suzuki's new paint scheme for GSXR1000R