How Bimota Tesi H2 is constructed?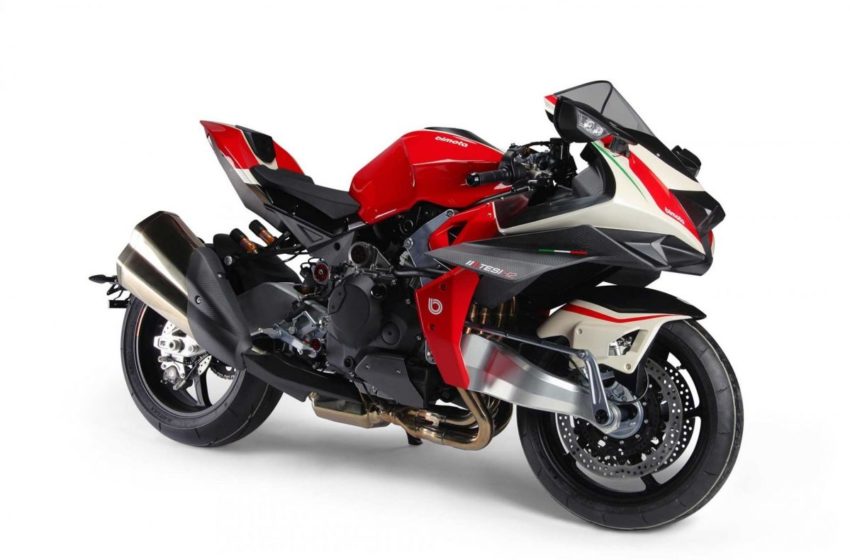 Surprise Surprise. Well, not anymore in one of the most significant collaborations in the history between two great motorcycle manufacturers.
One builds the Italian cult motorcycles Bimota, and the other is Japan's Iconic brand, Kawasaki.
Kawasaki has now 49.9 percent shares in Bimota, and unlike all the Supercharged H2's, Kawasaki has provided its technical support to produce a supercharger ' Tesi H2 '.
Maximum technicalities come from Ninja H2. At EICMA 2019, Bimota took the motorcycle world by storm by unveiling one of the most influential bikes called Tesi H2.

June 2020 starts the deliveries in Italy now; that does mean the Tesi H2 is in production soon.
In this article we see how Tesi H2 is in the construction process. The collaboration goes back when Kawasaki had plans in mind.
So they requested former Chief Project Engineer Pierluigi Marconi of Bimota to come up with a powerhouse that is an inline four-cylinder motorcycle with 998cc capable of touching 300hp of the mark.





What is similar in Kawasaki Ninja H2 and Bimota Test H2?
At high speeds to get more stability, both the motorcycle uses the hub-center steering standard forks are replacing those. 
To answer this in simple words, the Tesi H2 gets extended swingarm connected right to the center of the front wheel and comes from the extreme lower part of the engine.
It is crucial to know what happens when the brakes are applied.
Whenever the brakes are applied, the forces get a diversion in the horizontal direction that helps to provide a more stable stance to Tesi H2.
See the footage on how Bimota Tesi H2 is at the test.
Benefits of Hub-Center
As any rider riding this machine goes across tricky turns, the Hub-center comes into play by improving the navigational geometry.
To bring a consistent movement to the handlebar, it plays another crucial role by disseminating the braking, steering, and suspension roles.
Older models of Bimota do have this function, while a trellis supports the components of Kawasaki Ninja H2.We are not going to see that in Tesi H2 as the frame gets constructed from scratch.
Tesi H2 operates on a supercharged engine that churns 205 hp of power and weighs 238 kgs that gives it an excellent power to weight ratio.
However, the exact power figures are still not disclosed; it may be more than 250hp.Tesi H2 gets high-end elements like forged wheels, carbon-fiber components. Also, the Tesi H2 gets painted by hand.
At the rear, it gets Ohlins made up of two electronically-adjustable shocks. Another surprise that we see is Bimota, to bring the KB4 a classic style sports bike.
---
Source : Bimota

See Also 

How about Bimota Tesi H2 clad in Kawasaki Ninja H2? 
Oberdan Bezzi : A Profolic Moto Designer 
Kawasaki brings the sixth teaser of ZX-25R
No plans to rescurrect the SR400 says Yamaha
Deus and Norton and official partners