Kawasaki & Adidas combine forces to launch new motorcycle shoes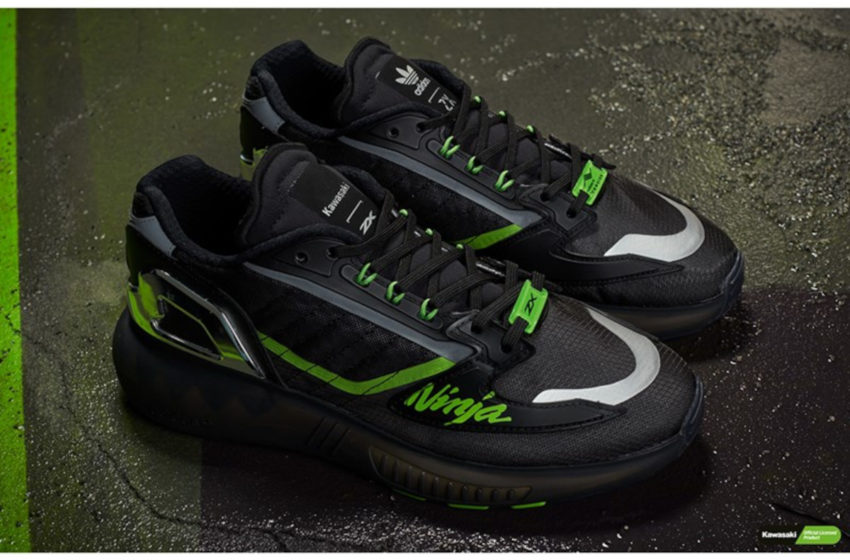 Yes, you read that correctly — legendary motorcycle brand Kawasaki collaborated with a legendary apparel maker Adidas to bring new shoes. 
The idea behind the collaboration is multifaceted. As both brands are looking to explore the possibilities of using their technologies and expertise to build something unique.
They created this collaboration to promote both brands and provide a new type of service for consumers.
What's more. Athletes and celebrities have been wearing Adidas shoes and apparel to represent their sport or team for decades. At the same time, Kawasaki is a Japanese renowned motorcycle manufacturer.
One of the objectives of this collaboration is to produce a shoe that "combines the iconic heritage of both brands into a fresh, progressive urban design. The shoes will be available on the Kawasaki website on April 14th.
Also, the partnership will result in more than a new line of athletic shoes (which we'll be reviewing) that aims to merge the best two worlds of sports into one. 
Rather than being more of an Adidas shoe or a Kawasaki bike, the project seeks to build on each brand's strengths and develop a new, "unpredictable" design.
The two are believed to have spent almost years in research and development of the shoes, having employed several youthful brains
This new collaboration offers unmatched wearing comfort, untapped performance potential and a fresh design – ready to set the racing track on fire.
They will arrive at $160.
ZX 5K BOOST Kawasaki shoes
Special Package with Ninja® ZX™-10R image and special shoe tissue with the blueprint of GPZ900R

Two types of a shoelace (Black and Green) and shoe jewel (Green and Silver)

Insole and Metal shoe tip with Kawasaki/Adidas logo

Box dimension and weight : W 23.5cm x L 33cm x H 12.5cm, Weight 1.7kg

They come from sizes US Sizes 6.5 to 13.