Kawasaki Ninja 400 to have new naked cousin Z400 in 2019
Well everyone loved the Kawasaki Ninja 400 when it last arrived in November 2017 in market.The aesthetic sharp looks, engine and the overall performance and off course the street presence which got everyone surprised.Think of this Ninja 400 going naked.Now you are going to ask me whats the source.One is the fact that every Kawasaki Ninja has got its Naked cousin within the family.Ninja 1000? Z1000. See where we're going here? It stands to reason that since the Ninja 300—the bike replaced by the Ninja 400—had a Z-series cousin the 400 would eventually get one too. Now does that make any sense, Yes it does right?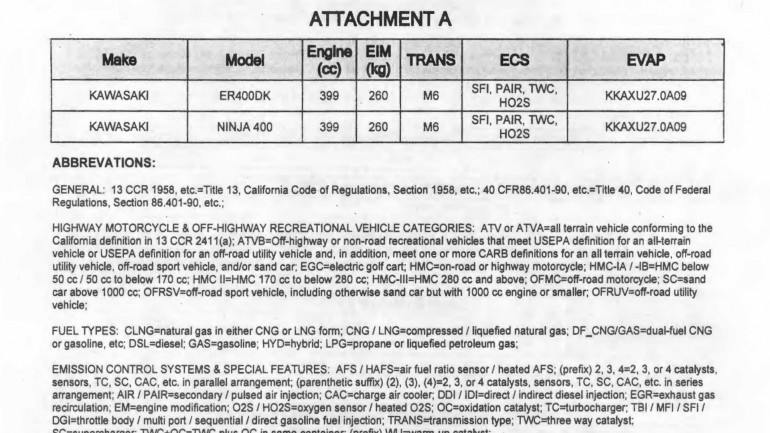 Then there are those CARB filings. Apparently Team Green showed its hand recently when it filed new emissions documents with CARB showing that in 2019 there will be two models in the 400cc slot—the aforementioned Ninja 400 and something called the ER400DK. Interesting! See, in Kawasaki-speak, the "ER" prefix indicates a naked bike. We're not sure what the "D" means, and we're pretty sure "K" is just a designator for the 2019 model year. There's also the fact that the old Z300 was known internally as the ER300BG in its last years, so there's that.
Air Conditions in Helmets
MV Agusta F3 800 Review
---
Source: Rideapart and Kawasaki