Lyric Cycles starts reservations for their Voodoo eBike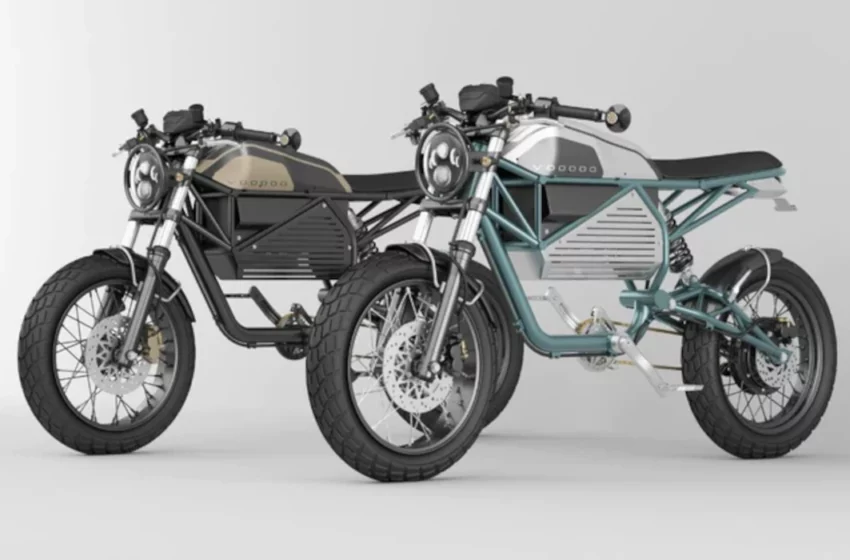 Is it an eBike? Is it a moped? Is it a motorcycle? It's whatever you want it to be when you want it. That's the Voodoo magic!
One thing is sure. This powerful electric shapeshifter satisfies the need for speed.
The Voodoo's sleek, naked trellis frame flaunts modern, clean technology, while its vintage café racer styling elicits nostalgia.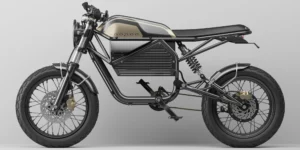 Whether you want to ditch traffic and road rage for an eco-friendly, blissful commute or seek adrenaline-inducing weekend adventures, the Voodoo is the perfect sidekick. This dual sports EV is dynamically multi-purpose.
With 18,000 peak watts and 65 MPH top speed, the Voodoo is at the top of its class. The only thing it will leave you wanting is more ride time.
Key Features
65 MPH Top Speed
Effortlessly keep up with traffic when the need arises.
18,000 Peak Watts
Access higher power to accelerate fast, climb hills easily, and carry up to 400 lbs.
55-65 Mile Range
No range anxiety here, folks
Regenerative Braking
Recharge while you ride and save on brake pad costs
Powerful Motor
The Voodoo flaunts a powerful 3000-watt hub motor that will keep your heart racing. With 18,000 peak watts, you'll blast off the line and effortlessly keep up with traffic. And hills? They don't stand a chance, even with a heavy load.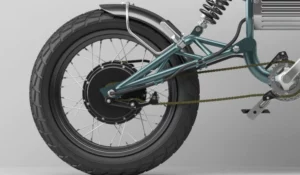 ASI Controller
Compact, reliable, fast and powerful, the ASI BAC 4000 is the upgraded controller of choice, but it comes standard on every Voodoo. With the smoothest power delivery, you'll feel tranquillity as you accelerate and decelerate.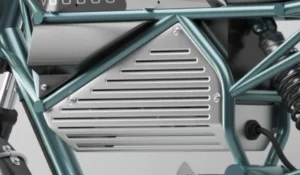 Monoshock Suspension
The Voodoo is a smooth operator thanks to its motorcycle fork and mono-shock suspension. From top-speed city riding to off-road excursions, the stability is almost eerie.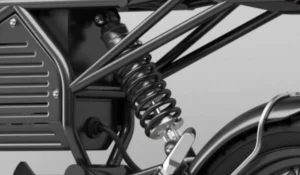 Brake it Down
High speeds require elevated stopping capability. Front and rear motorcycle hydraulic disc brakes, plus the additional regenerative brakes, provide exorbitant braking power. Not only do the variable regenerative brakes put 10% chargeback in your battery, but they'll also save you big on brake pad costs.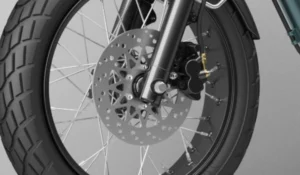 Sleek Two-Passenger Seat
The Voodoo is ready for solo rides or adventures with a friend. The stylish seat can comfortably accommodate two riders.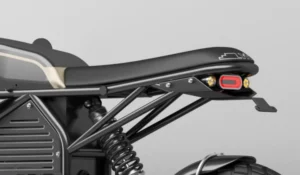 Light Weight for City Living
Convenience is essential, so we made the Voodoo light and small enough for condo living. Roll the Voodoo into your elevator, which can be stored on your balcony or in bike storage lockers.
Register & Insure
Each Voodoo has a VIN, so you can register and insure your ride as a limited-speed motorcycle/moped.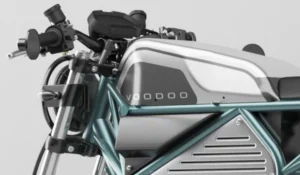 Pedals or Pegs
The shapeshifter strikes pedals or pegs again? Your choice! The Voodoo comes with pedals for when the need arises, or you can upgrade to pegs. The truth is, the pedals are more for the show, and depending on your local regulations, they put the ped in a moped.
Bells & Whistles
Ride into the sunset and back with DOT-approved lighting to light up the night. Turn signals, mirrors and a horn keep you safe in traffic. And your full-colour LCD puts power at your fingertips, tracks your ride stats, and keeps your devices charged on its USB plug.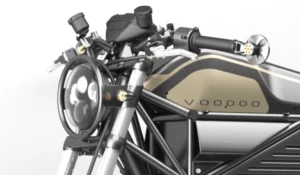 Reserve your Voodoo today to get in on exclusive pre-order deals. Priority for pre-order discounts will be given to those with reservations. A lucky few will get up to 25% off!
Voodoo eBike starts at $6,999.Limited discounts for reservations only. Shipping Spring 2023.
With Scramble styling, Lyric also plans to produce 305 GHOST limited edition Voodoo eBikes with USD fork and upgraded long-travel suspension at a $7,499.