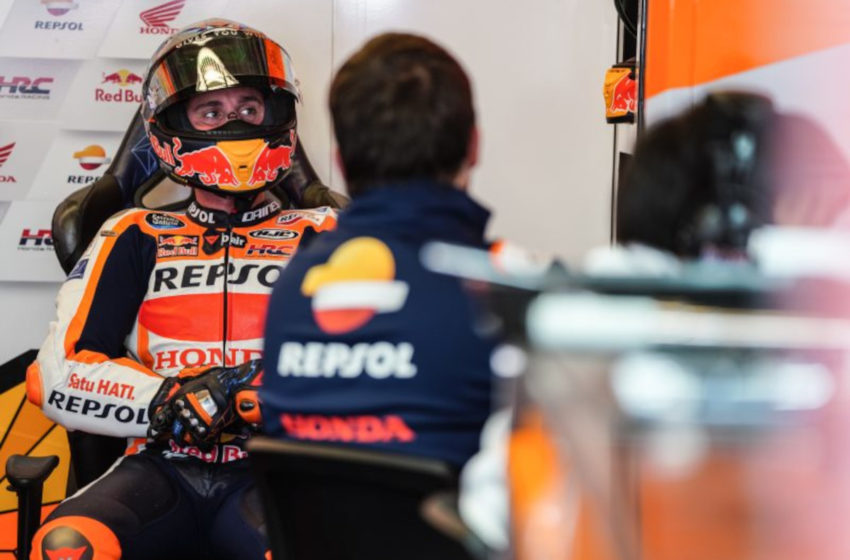 Marquez returns as Espargaro battles a stomach bug in America
Marc Marquez put together a steady Friday in Austin as he returned to competition, ending the day sixth overall as illness holds back resilient Pol Espargaro.
Six months after their last visit, the MotoGP World Championship grid was back in action around the 5.5-kilometre-long Circuit of the Americas as round four of the season got underway. 
Weather conditions remained consistent over the day's running as the ambient temperature hovered around the mid-20s and the track says in the high 40s.
The Americas GP marked the return of Marc Marquez to the MotoGP competition after his Warm Up fall in Indonesia.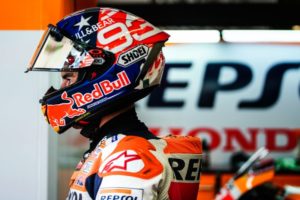 Taking a steady and considered approach to Friday, the eight-time World Champion increased his speed with each lap around one of his favourite tracks on the 2022 MotoGP World Championship calendar. 
Ending the morning in fifth, Marquez fully understood his physical condition upon returning to the 1000cc Repsol Honda Team RC213V.
Confidence
Focusing on rebuilding his confidence and feeling with the bike, Marquez and his side of the Repsol Honda Team are pleased with what they accomplished. 
Ultimately the best time of 2'03.041 saw him take sixth overall. Saturday will see Marquez work for the GP, having had a day for himself' today.
Pol Espargaro's day got off to a tough start in Texas with an early fall at Turn 18. Able to remount, Espargaro rode his RC213V back to the box and returned to the circuit on his second machine after just a few minutes. Ending the session in sixth and right behind his teammate, the morning finally ended on a positive note. 
After the session, the #44 felt unwell and was left sapped of strength as he battled through stomach discomfort. Missing out on the spot in the combined top ten, Espargaro hopes a good night's rest will help him recover his strength. 
Even with his lack of energy, Espargaro finished the day within a second of the leader and under half a second of his teammate.
Conditions look almost identical to today's Saturday, Free Practice 3 offering another opportunity to move inside the top ten. With lap times already dipping into the 2'02 bracket, it's sure to be another tight and hard-fought session.
Marc Marquez
Sixth 2'03.041
"It's, of course, pleasant to ride again, but it was not a simple day. Today, our focus was on me, about getting my feeling back and working with the team to see where we are and what the situation is. 
We have some good speed, and from tomorrow we will start to work for the GP. I mean, work more on the setting and getting closer to the limit rather than having a day to focus on myself. 
Physically I am OK after today, but we were not pushing as much over longer runs. We are looking to be fresh for the race."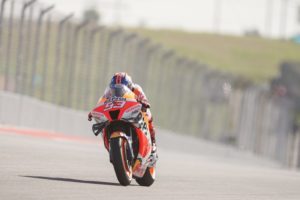 Pol Espargaro
12th 2'03.438
"Today was a tough day, I am not feeling well, and I have no power because I have a lot of pain and upset stomachs. In the morning, it was OK, but for the afternoon session, I was finished. I tried sleeping between sessions to help. 
The bike is performing well, and there's a lot of potential, but I have no strength. It may be one of the most challenging tracks to have a problem with because it is so physical. 
The plan is to head straight to the hotel and rest as much as possible before tomorrow. We need to put together one fast lap for Qualifying, but many people will be strong over a lap."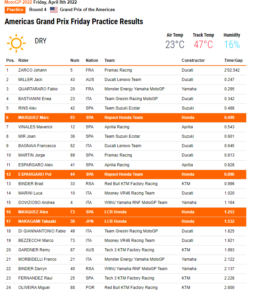 via HRC