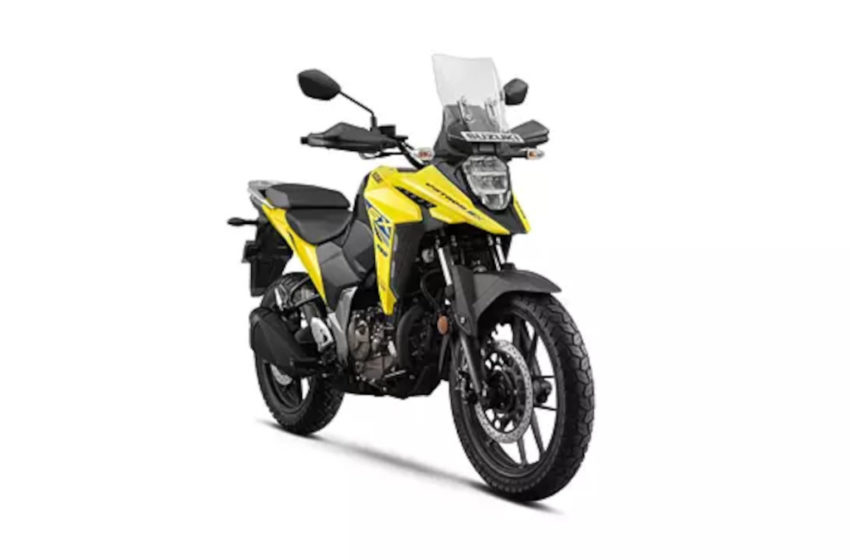 Suzuki V-Strom SX adventure sport-tourer goes on sale in India
After a well-received global launch in 2017, Suzuki has finally launched its most miniature sports adventure-touring motorcycle, the V-Strom SX, in India.
The bike arrives at Rs 2,11,600 (ex-showroom), going head-on against the KTM 250 Adventure and the Royal Enfield Himalayan.
The world's first oil-cooled motorcycle engine arrived and developed by Suzuki and came updated ever since, becoming the key to producing smaller, lighter engines as an oil cooling system allows a smaller, more compact design.
The Suzuki Oil Cooling System (SOCS) results from years of development. The system offers advantages in size, but it also excels in durability and combustion efficiency.
Oil cooling allows the engine to quickly warm up to the optimum temperature, which is an added benefit on cold days, and then maintain that temperature for optimum fuel combustion, resulting in excellent fuel economy. The oil cooler consists of a few parts, making it easy to maintain.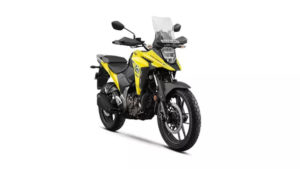 Powerplant
The Suzuki V-Strom SX comes powered by a 249cc, single-cylinder, liquid-cooled engine, producing 26.5bhp and 22.2 Nm. The V-Strom SX gets the same powerplant as Gixxer 250, present in the Indian market.
The motor's throttle response is linear and comes mated to a six-speed transmission.
The V-Strom comes equipped with a seat height of 1,355 mm, and it features an underbelly exhaust design. The motorcycle gets a Telescopic coil spring: oil damped front forks and Swingarm type, coil spring, oil damped rear shocks.
The design concept behind the V-STROM SX was "Toughness in a Slender Shell." Toughness comes from its rugged, adventure-inspired looks and confidence-inspiring chassis.
Design
The thin shell refers to a slim exterior shape owing to the compact engine design that appears wrapped in a "protector-like" shell. Its nimble handling and lightweight make it simple to manoeuvre through the city.
Its sporty performance brings excitement and thrills across twisty roads, making it a lightweight, versatile crossover.
A beak design inspired by the legendary DR-Z racer and DR-BIG off-road models was brought back and remade explicitly for the V-STROM.
Electronics
Stylish LED headlights are octagonal shaped with a unique high/low beam set up arranging LED lights in three separate rows in a housing made as thin as possible for a sleek look, strong road presence and lower overall weight.
The LED taillights are bright, keeping the machine highly visible at night.
Knuckle covers keep wind, rain and small rocks off the rider's hands. It keeps them drier on long rides for added comfort and less fatigue.
Compact
Compact yet highly functional windscreen shields well, reducing fatigue on long rides.
A separate seat lends a sporty look and provides plenty of comfort for both rider and passenger. It has comfortable cushioning and the rider's ability to shift their weight to either side.
The short, all-black dual-exit muffler is specifically designed for the V-STROM SX with a rugged-looking muffler cap specially tuned for an exhaust note satisfying to the ears.
Engine under-cowling offers a stern, rugged look and balances the bike's exterior lines.
Sport-inspired graphics hint at the V-STROM SX's sporty side, while a textured pattern on the side panels improves the bike's look and feel.
via Suzuki Motorcycles India