Meet the Vagabund's bolt-on Safari kit for KTM EXC 350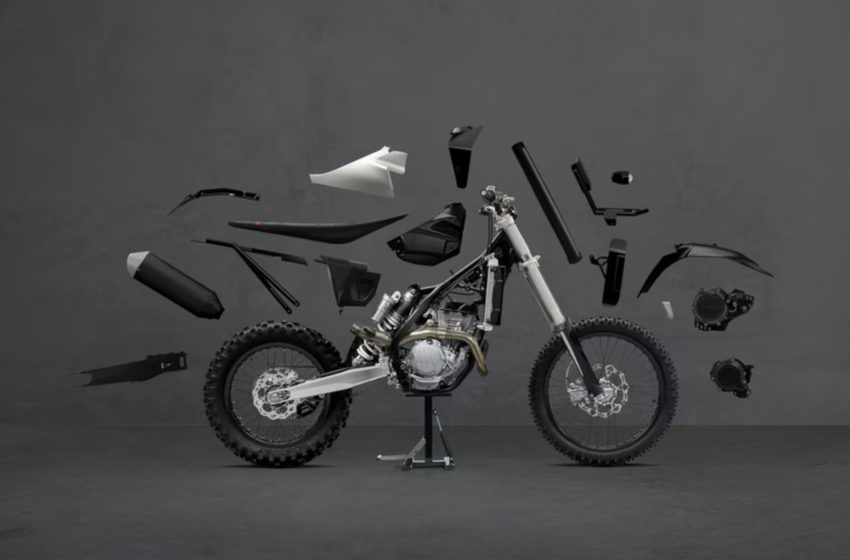 Vagabund is an Austrian aftermarket company specializing in minimalistic and sleek bolt-on kits for multiple motorcycles. Since the early 2000s, Vagabund has become known for its MX-inspired creations. Which have been attached to a few KTM's in the past. 
V13
Two years after launching the V13 based on Honda's Dominator. The Austrian tuner has crafted a similar kit for KTM's EXC 350. Dubbed the Safari Kit, the kit features a similar geometry as the V13.
While KTM's EXC 350 may not be the most powerful, fastest. Or best-handling bike in its class, it is one of the most versatile and is therefore rather popular among dual-sports enthusiasts who want to use their bikes for both on and off-road purposes.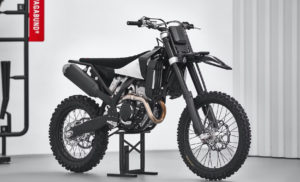 After all, what could you do to make your bike better suited for a weekend adventure and an off-road marathon?. That seems to have been the tricky question that inspired Vagabund to launch a set of optional bolt-on kits. Will make the bike perfect for long-distance rides and when traversing rough terrain.
Vagabund
It involves several mixtures of polyamide 12 plastics (automotive industry quality) and handmade metal parts (rear frame).Act as a bolt onto the popular Austrian dual sportbike.
Vagabund, an accomplished design and engineering house, always seems to bring the wow factor to some of its bikes. With KTM's latest 350 EXC Dual Sport. Which was initially unveiled as a spartan and minimalist lightweight crossover.
We were surprised to learn that Vagabund has developed a bolt-on kit turns it into a "Husky-KTM" inspired ADV Enduro.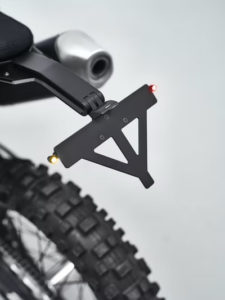 Components and pricing
We could see the new air filter house, new tank cover, and tail section made in-house. A custom 3D-printed Polyamide front fender rack. A modified Husqvarna TC85 front fender, LED indicators from Kellerman a set of cool satellite headlights.
While you can have the option to supplement the satellite headlights with the help of LEDs, the kit also gets a new powerplant. Bespoke subframe, covers for swingarms, a customized Alcantara seat, custom-made license plate holder, exhaust coated with ceramic, fork tubes are hard-anodized.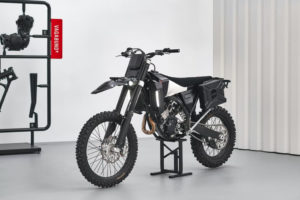 All the components are high grade. The conversion kit starts at € 6.800.
While the complete bike incl a new KTM 350EXC starting at € 22.800.
via Vagabund