MotoGP: MotoGP at Aragon as it happened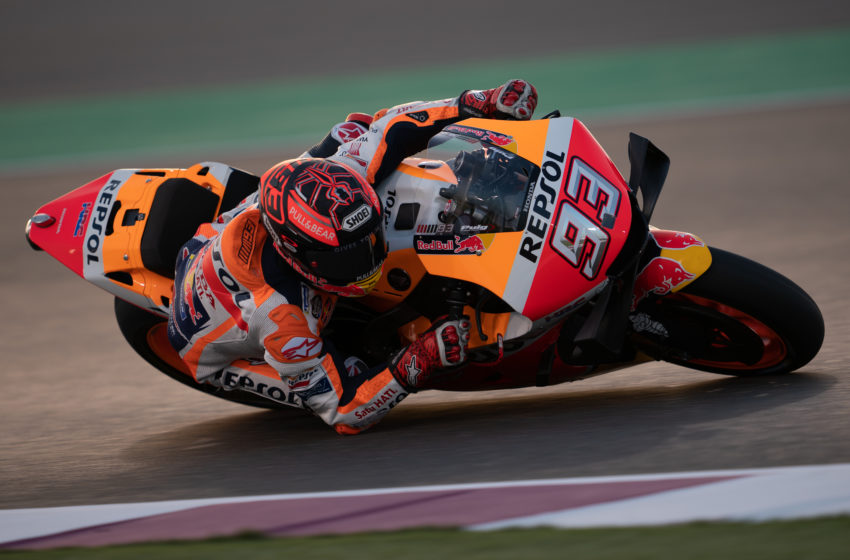 After two GPs Marquez tastes victory at Aragon by not only staying ahead in the free practice sessions but also in the final race.
It was Marquez's day as he was dominant in the entire race with his wonderful pace since the beginning of the race.
Fabio Quartararo started with the second however Jack Miller of Pramac Ducati went straight ahead of Quartararo.
Miller took advantage of Quartararo at Turn 12 pushing him back and going past him.
Again adding his light riding Fabio Quartararo was challenged by Vinales who overtook Quartaratro in lap five turn 16.
That meant Miller had an additional chance to challenge Vinales who was at third spot however with Ducati helping Miller to stay ahead Miller was not an easy target for Vinales and Vinales had to stay back in the game.
However, the story did change for a few moments as Vinales overtook Miller at Turn 4 with one excellent savior but that did not last long.
Close to five laps Andrea Dovizioso took the advantage of his Vinales slightly hesitant turn at turn 15 to put get the second position. Cal Crutchlow of Honda and Aleix Espargaro stood sixth and seventh in the table.
Rossi went down to the eighth position and was in front of Alex Rins of Suzuki who stood ninth. Marquez's partner Lorenzo went down at the twentieth spot.
Marquez was still dominant and took his tally to eight wins for this season.
Final Standings at Aragon
| Sr.No | # | Rider | Manufacturers | Time |
| --- | --- | --- | --- | --- |
| 1 | 93 | Marc Marquez | Honda | |
| 2 | 4 | Andrea Dovizioso | Ducati | 4.836 |
| 3 | 43 | Jack Miller | Ducati | 5.430 |
| 4 | 12 | Maverick Viñales | Yamaha | 5.811 |
| 5 | 20 | Fabio Quartararo | Yamaha | 8.924 |
| 6 | 35 | Cal Crutchlow | Honda | 10.390 |
| 7 | 41 | Aleix Espargaro | Aprilia | 10.441 |
| 8 | 46 | Valentino Rossi | Yamaha | 23.623 |
| 9 | 42 | Alex Rins | Suzuki | 27.998 |
| 10 | 30 | Takaaki Nakagami | Honda | 31.242 |
| 11 | 29 | Andrea Iannone | Aprilia | 32.624 |
| 12 | 9 | Danilo Petrucci | Ducati | 33.043 |
| 13 | 88 | Miguel Oliveira | KTM | 33.063 |
| 14 | 36 | Joan Mir | Suzuki | 33.363 |
| 15 | 53 | Tito Rabat | Ducati | 36.358 |
| 16 | 63 | Francesco Bagnaia | Ducati | 41.295 |
| 17 | 82 | Mika Kallio | KTM | 42.983 |
| 18 | 17 | Karel Abraham | Ducati | 43.880 |
| 19 | 38 | Bradley Smith | Aprilia | 44.279 |
| 20 | 99 | Jorge Lorenzo | Honda | 46.087 |
| 21 | 55 | Hafizh Syahrin | KTM | 47.308 |