New 2022 Honda Forza 350 officially unveiled in Thailand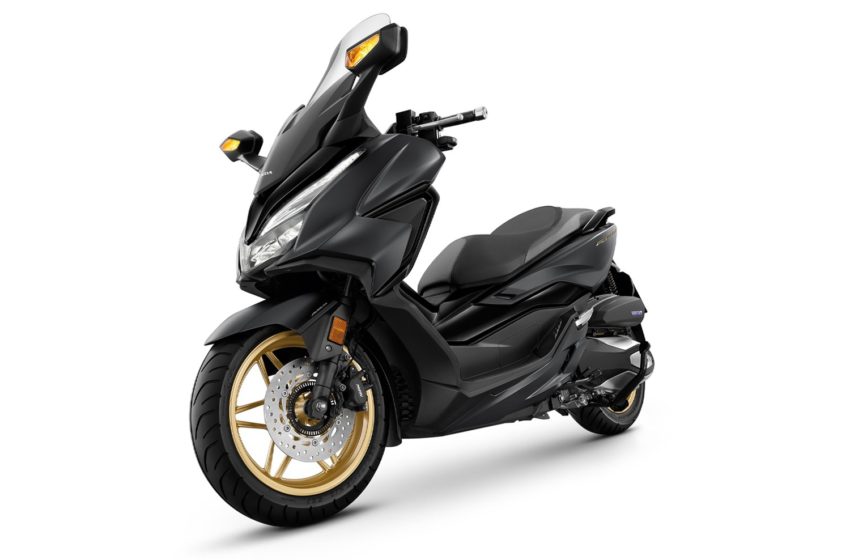 Honda Thailand announced new colours added to the popular Forza series. It may not be a pure Forza, but the overall levels of performance and fun, which its predecessor would surpass, do not delude attention. There is a significant improvement in terms of design and technology.
Two variants
It now comes in two variants.
RoadSync, All Black in black, arrives with features like voice control, new HSVCs (Honda Smartphone Voice Control system), and smartphone control second variant.

RoadSync Grey-Black Gray-Black will have the same features as above apart from colour change.
Features
The new 2022 Honda Forza arrives with a 330 cc, four valves code eSP + motor that helps more reliable combustion.
A lower friction engine and a lighter clutch reduces power loss and achieves higher fuel efficiency. 
The valve opens and closing function to ensure that the gasoline can effectively be mixed with air into the combustion chamber. And this provides more power than unbalanced engines. 
The engine also gets the Piston Oil Jet system.
The Piston Oil Jet system works in the following way: the lubricant is sprayed on the outer side of the piston and is immediately transferred to the engine cooling system. 
Then, at a certain speed, every oscillation cycle, the oil is resprayed. So, even if it is heated to a significant degree, it will not affect its efficiency.
Red-Black
Blue black
Road sync type black
Black
Grey Black
Premium features
As far as other features are concerned, it has the 
New premium console

HSTC anti-freewheel system

The electrically adjustable front wind shield

Full LEDs

Rear and front ABS 

USB charging point and

ESS emergency brake system

Ample under-seat storage space 

Gold rims, gold logo and alloy wheels.
via Honda Thailand