News : Yamaha to bring refine versions of "YZF-R3" "YZF-R25" for 2019.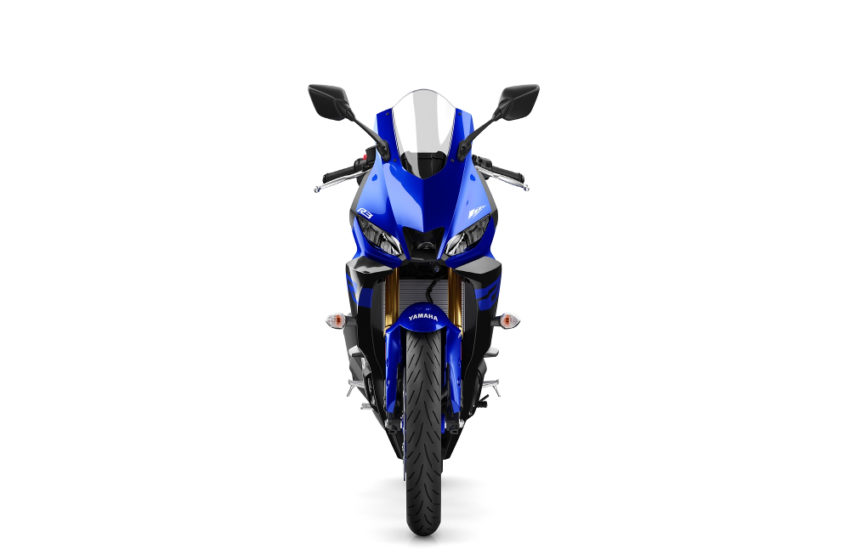 Yamaha Motor Co., Ltd. has refined the style and driving performance of the 2019 model of the popular road sports "YZF – R 3" and "YZF – R 25" in various countries around the world, and started "YZF – R 25" from October 2018 In Indonesia, "YZF-R3" will be released in the United States from December the same year.
In addition, we will also release models with ABS on both models in the country. In addition, "YZF-R3 ABS" "YZF-R25" "YZF-R25 ABS" are planned to be released in Japan from next spring.
The 2019 model increased its presence by renewing its styling to enhance its relationship with our flagship model "YZF-R1". We also incorporated new features to further improve driving performance.
The main features are
A new appearance pursuing aerodynamics,
An inverted front suspension contributing to a good grounding feeling when turning, and
A fully digital meter with high visibility.
Since "YZF-R25" was launched in 2014, the race image and performance are endorsed by users. Especially in Indonesia, it is a model that drives our sports image, and it is a subject of admiration mainly for young customers. Yamaha Group companies YIMM (PT. Yamaha Indonesia Motor Manufacturing) will conduct manufacturing.
R3 Specs for Europe
Total length: 2,090 mm
Width: 730 mm [720 mm]
Height: 1,140 mm [1,135 mm ]
Wheelbase: 1,380 mm
Seat height: 780 mm
Weight: 166 kg [ABS: 169 kg] [169 kg]
(There are also some countries where ※ 167 kg is mentioned)
Fuel tank: 14.0 L
Minimum ground clearance: 160 mm
Engine: DOHC water cooled 2 cylinder 4 valve
Displacement capacity: 321 cc
Bore × Stroke: 68.0 mm × 44.1 mm
Compression ratio: 11.2: 1
Gear: 6th gear
Horsepower: 30.9 kw (42.0 PS) / 10, 750 rpm
Torque: 29.6 Nm / 9,000 rpm
Mileage: about 26.3 km / L
Front suspension: 37 mm inverted
Travel: 130 mm
Rear Suspension: Mono Shock
Travel: 125 mm
Caster: 25 °
Trail: 95 mm
Front brake: 298 mm disk / 2 POT
Rear brake: 220 mm disk / 1 POT
Front tire: 110 / 70-17M / C 54H
Rear tire: 140 / 70-17M / C 66H
Although YZF-R3 is a specification of Europe model at the very beginning, it may be somewhat different because the country is different. It is a bit mystery. Release date for both the models in Japan is March 28th, 2019.
R3
Changes of the new model YZF-R25 of the 2019 model
Summary Equipment changes
Inverted front fork
Handle (22 mm lowered)
New type top yoke
R3: Dunlop Sports Max GPR-300 (radial tire)
R25: IRC RX-01 (same as current)
Changes in electrical equipment
Liquid crystal meter
LED head light
hazard
Design (wheels, tails, mufflers etc. are as they are)
Fuel tank (lowered)
The aircraft improvement improved the maximum speed by 8.04 km / h
Specification change
Overall width: + 10 mm
Overall height: + 5 mm
There seems to be almost no change in specifications. Because the engine and car body are the same as the current one.
Meters, suspensions, headlights, etc. do not appear in the spec, but are important changes.
---
---
Source : Yamaha