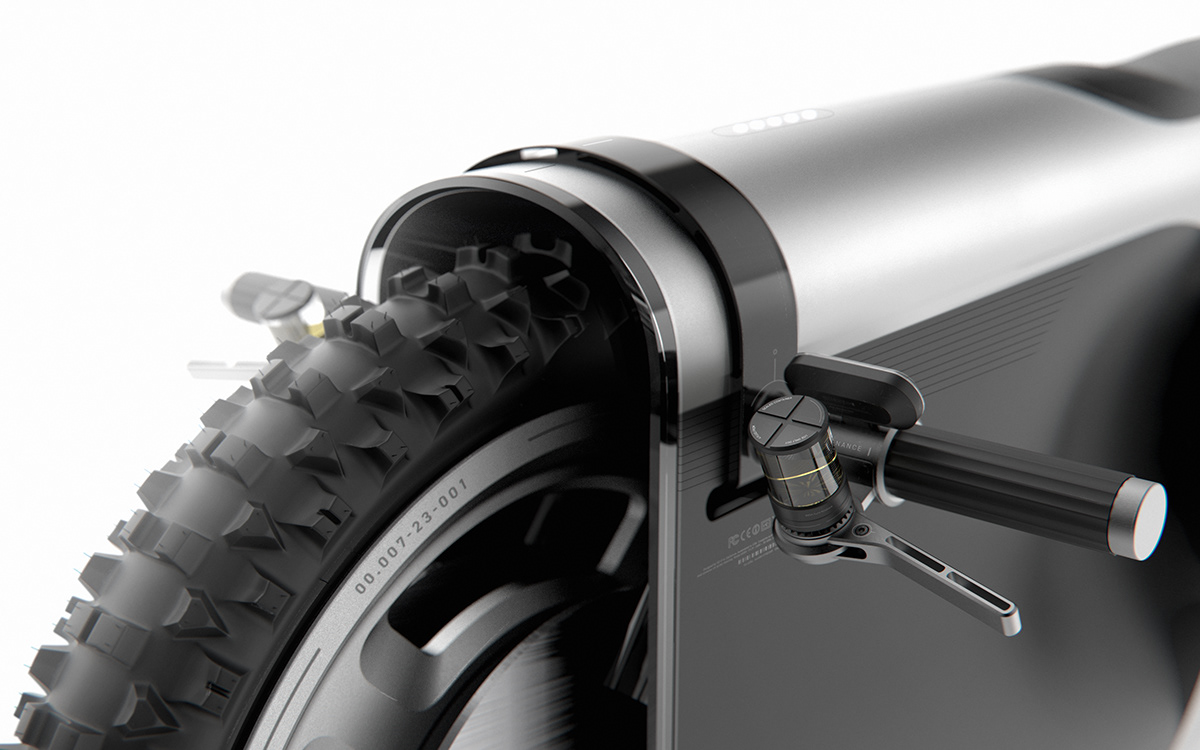 The Concept
Pole Salt Lake Runner a work in progress concept by Arthur Martins is a pure work of art. In the first instance when you look at this concept.
You may ask yourself " Is this a design of motorcycle? ". Then when you look at the concept in the second instance.
You see the two protruding scrambler tires coming out of the rectangle that is designed very well. Two short clip-ons and a space for the rider to the seat that is essentially made in black.
The rectangle portion of this concept looks little mystery as from the design it does look like the rectangle can also house the two tires that are seen out.
The rear section has the LED tail light that essentially is in the place of the traditional mudguard and this looks wonderful.
The other interesting thing that we see is the small dash on the left clipon to showcase all the statistics to the rider.
Five small lights in front of the rider's seat we believe they do indicate something. However, what they indicate is still a question? It could be gear change indicators.
And in a final static state, you may not able to see those protruding tires out and they are inside the rectangle
This is one of those never-ending projects you do in your spare time.
We also see what Arthur has to say about his concept.
"This is one of those never-ending projects you do in your spare time.
It started as a very simple form, inspired by Scandinavian minimalism with a more modern surfacing approach.
The main goal was to keep only what is necessary for salt lake racing. Short travel suspensions and hidden footpeg might be something that you should keep on the back of your head when analyzing this proposal.
Keep in mind also that this is a WIP, and therefore some details may change along the way…
I hope you guys might enjoy this journey with me… ".
And our answer is Yes we are enjoying Arthur's journey.
---
Source : Arthur Martins
See Also
Ducati unveils " Join Ducati" contest
Rafik Kaissi's Art
Norden Concept by Husqvarna
YZR-R1 Concept by Michael Soleo
CCM Motorcycles brings special edition Stealth Series