Pune woman to ride 100,000 Kms in a saree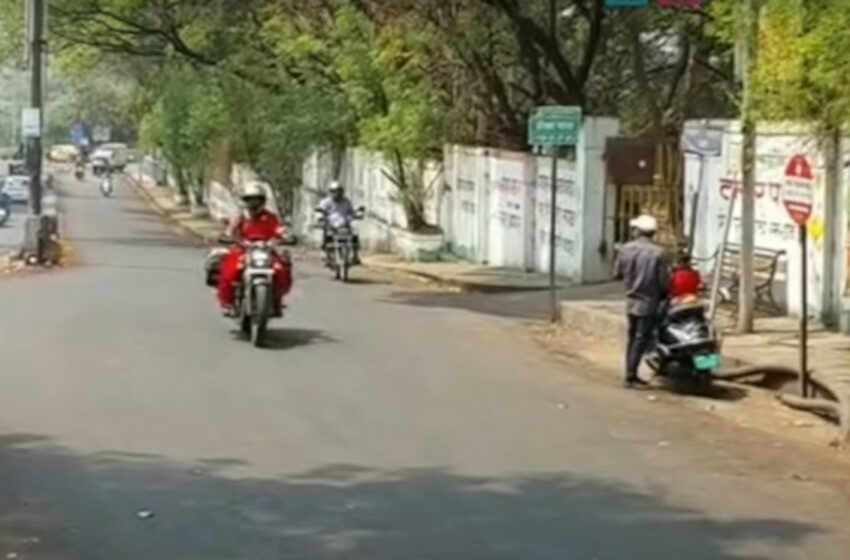 Indian culture, while typically depicted in movies as vibrant, is often overlooked, even an afterthought. Indian culture is a rich and multifaceted ancient civilization with a colourful history and culture. Evolving into one of the most diverse countries in the world, India boasts a wide range of landscapes and biomes.
The story
Which also brings with it the craziest of stories. One such story we stumbled upon today was that of Ramila Latpte, 27 Chinchwad Pune and a woman determined to make her mark. 
Ramila will ride her Honda Highness, a 350cc motorcycle from Pune, India and travel 100,000 kilometres through 20 to 30 countries, pounding the merciless roads in search of adventure. 
And she plans to do it all wearing a traditional saree! And that's different from what you're used to seeing as you stroll down the street daily.
Flag off
This extended voyage aims to start conversations about strong women and celebrate India's cultural fabric to bring about change.
At 4:30, on March 9th, 2023, social entrepreneur Latpte will depart from Mumbai's Gateway of India, and this will happen in the presence and after flag off by Eknath Shinde, the chief minister of Maharashtra, Prasad Nagarkar, Shantanu Nayudu, Shrirang Barane, MLAs Mahesh Landge, Ashwini Jagtap, and Suresh Bhoir.
Latpte said she will return to India after a year which is on March 8th, 2024.
Ramila wants to encourage others to learn about Indian culture. She also plans to partner with others for certain aspects of her journey. Which is an intelligent way to go about safety and needing help.
Her journey will span a year, and she hopes to promote Indian culture by wearing a traditional Saree and showcasing what Maharashtra and India have to offer. She will take with her the culture of the various countries.
Safety first
India is the birthplace of culture, or (more accurately) the land from which most ancient world cultures originated. It is a land that has been invaded repeatedly in its very long existence, but through all that, it has retained many aspects of its culture and customs. 
While we wholeheartedly support people who want to promote Indian culture, we also think that safety should be your priority when travelling, even if it means sacrificing doing something otherwise worthwhile. 
These adventurous trips take their toll on our bodies, so safety should be a significant concern while undertaking such missions.
via YouTube