Simple one brings a new electric scooter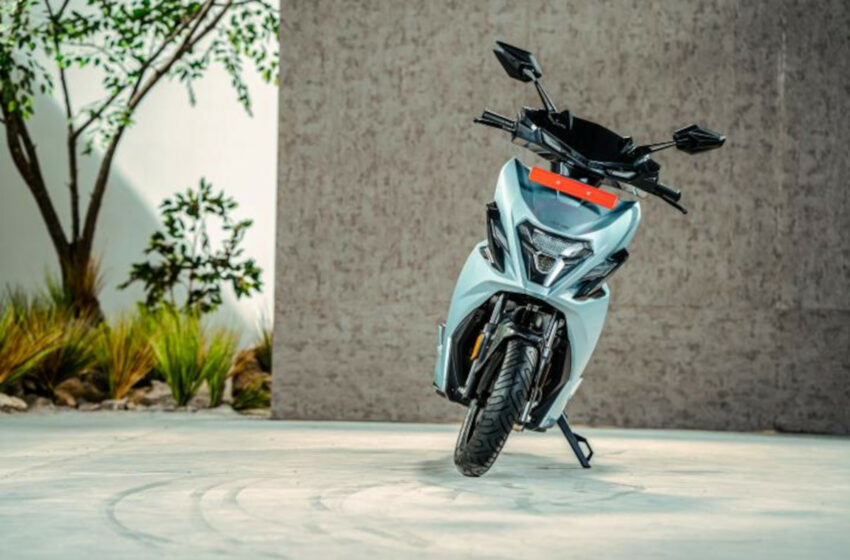 The Simple One electric scooter by Simple Energy has some impressive features. Let's summarize its key specifications and features: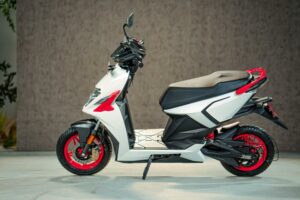 1. Design: The Simple One has a sporty appearance with clean lines. It has a triangular LED headlamp mounted on the front apron, a single-piece seat, and a touchscreen instrument console with Bluetooth connectivity.
2. Battery: The scooter offers a removable and fixed battery. The 5 kWh battery unit provides a maximum range of 212 km. The fixed battery takes approximately 3 hours and 47 minutes to charge, while the removable battery can be charged in around 2 hours and 7 minutes.
Performance Specs
3. Motor and Performance: The Simple One has a 4.5 kW electric motor, allowing the scooter to accelerate from 0 to 40 km/h in just 2.77 seconds. Its top speed is 105 km/h, providing decent performance for urban commuting.
4. Wheels and Suspension: The scooter rides on 12-inch alloy wheels, featuring telescopic suspension at the front and a mono-shock at the rear. This setup helps provide a comfortable and stable ride.
5. Brakes: The Simple One has disc brakes at the front and rear, ensuring effective braking performance and safety.
6. Ride Modes: The scooter offers four different ride modes: Eco, Ride, Dash, and Sonic. These modes provide varying levels of power and efficiency to suit other riding conditions and preferences.
Features
7. Additional Features: The Simple One supports over-the-air (OTA) updates, allowing the scooter's software to be updated wirelessly. It also offers navigation and park assist features, enhancing the overall user experience.
8. Price of the scooter starts from Rs 1.45 lakh (ex-showroom, Bangalore).
The Simple One e-scooter combines sporty aesthetics with modern features like the triangular LED headlamp, single-piece seat, and touchscreen instrument console with Bluetooth connectivity, making it an attractive option for riders looking for style and functionality in an electric scooter. 
With its range, performance, and features, the Simple One is a promising electric scooter option for customers in India.
Source: Bikewale