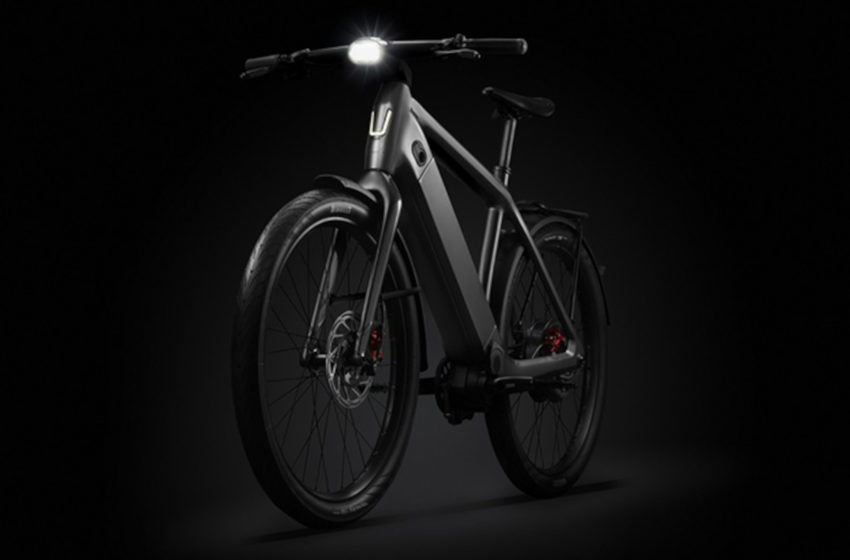 Stromer ST7 smart e-bike release date, price, specs, add-ons
For those unfamiliar, Stromer was launched in 2009 by Thomas "Thömu" Binggeli, which witnessed the company introducing its offerings to a consumer market hungry for convenience and speed. 
Before this, electric bikes were seen primarily as sports vehicles, more comparable to mopeds and motorcycles than bicycles. Yet through adhering to an unswervingly dedicated ethos of balancing performance, functionality and modern design principles — Stromer has since carved out its unique place in the annals of cycling history.
ST7
And now, Stromer, the world's premier electric bike brand, has debuted its newest and most technologically advanced model with the Stromer ST7. At first glance, it looks like any other high-end e-bike. And no doubt it is. 
The ST7 features a sleek aluminium frame and design, as well as the comfort provided by a Gates carbon belt drive. But underneath the classic aesthetic is a sophisticated machine capable of more than the average road e-bike.
The ST7 is the new mobility solution for long-distance commuters: it combines cutting-edge technology and high-end components to create a premium quality Speed Pedelec that ensures an incomparable riding experience, range and safety while commuting.
The 1,440 Wh battery ranges up to 260 km (160 miles), and the electronic Pinion Smart. Stromer's latest flagship Shift system is setting new standards in the Speed Pedelec market.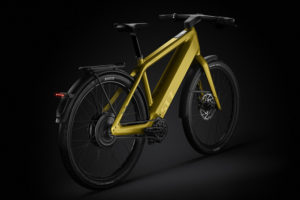 Intellgent innovative system
With Pinion's new Smart, the Stromer ST7 is the first-speed pedelec globally. Shift technology. Pinion Smart. The shift brings automotive driving dynamics to the E-bike. It combines the reliable and almost maintenance-free gearbox shifting technology with the advantages of pushbutton electric shifting.
Pinion Smart. Shift combines reliable and almost maintenance-free gear shifting technology with the advantages of electric shifting.
Shifting takes place at the touch of a button – fast, ergonomically and intuitively.
The system switches while driving, when stationary and under load!
The other functions are innovative: the starting gear can be selected individually. Thanks to the integrated shift indicator in the e-bike display, the equipment is chosen to be visible while riding.
We see other components on ST7: Pirelli Angel ST Sport tires with ABS optional on the front brake, head and taillights from Supernova, grips and saddle from Brooks, rims from Stomer, cell phone bracket to hold cell phone, Gates carbon belt drive, a frame with a ten-year warranty, a pinion c1.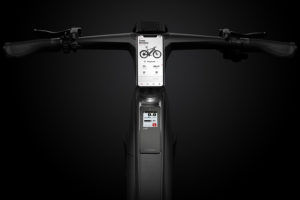 So how does the ST7 differ from the standard? 
You'd think you pedalled a spaceship when riding the Stromer ST7. It comes outfitted with every detail you'd expect from a futuristic bike. 
It includes a Bluetooth lock and unlocks system, adjustable motor settings, onboard GPS, connectivity to the OMNI smartphone app, and even a console integrated with the handlebar. So you can tailor your ride to suit different terrain or riding preferences.
Stromer will launch ST7 in Gold shade, arriving in October 2022 with a price tag of $13,200. For ST7, Stromer has also brought several accessories like smart helmets, luggage and more.
via Stromer