Suzuki's new oil-cooled engine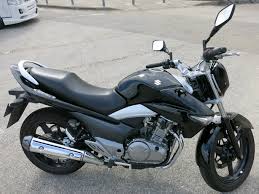 Before EICMA 2019 we were talking about " Why Suzuki is so silent " and now it does seem like Suzuki has started to unfold the story. At EICMA we saw Suzuki VStrom getting unveiled with some new upgrades.
Recently Suzuki had also unveiled 2020 line up. Now Suzuki has come up with a new oil-cooled engine that goes back to information that we had heard from Tokyo Motor Show and that we think could be the best possible fit for GSX series or GSR250 series.
The new oil-cooled engine is for the global market and that includes Europe as well.

We could also see more models using this engine.

New models like tourer and adventure are expected to come out using this engine.

The new engine will be EURO 5 compliant.

Well we also might see the neo-retro model something like SV650 but in the lower displacement

It will also be interesting to see if Suzuki plans for lower displacement Scrambler using this engine.

The possibilities are endless and we hope Suzuki may not remain silent in the future.