Tannermatic's Matt Tanner talks about his journey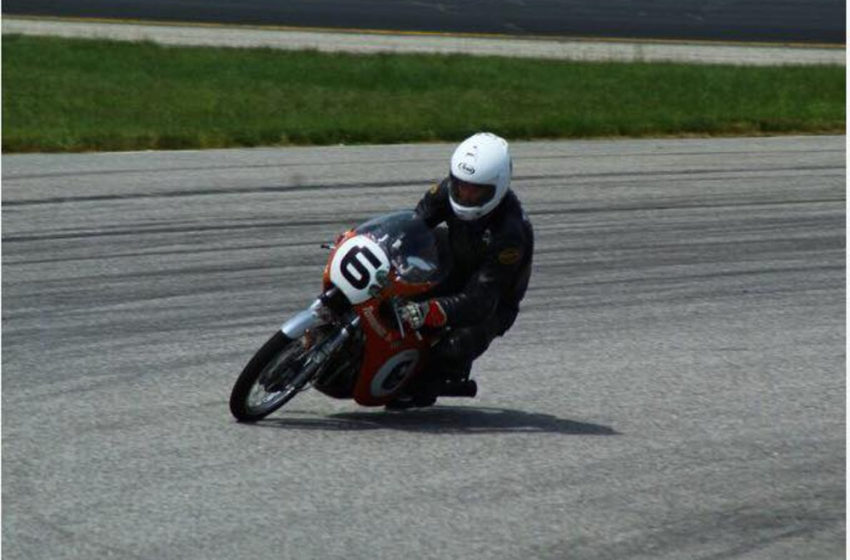 Located in Hull Massachusetts/USA.
Tannermatic offers custom composite structure, manufacture, repair and rebuilding in motorsports, marine, surf and building applications.
Matt Tanner is the trend-setter behind Tannermatic.
More than 20 years involvement in the boat building business, joined with a lifetime enthusiasm for human expressions, motorcycle racing is the premise of this organization.
Matt Tanner
1.How did Tannermatic started?
Matt : Tannermatic started as a need for me to create custom motorcycle racing parts for myself and friends when I started vintage racing around 2002. With a arts and boatbuilding background it was a natural evolution. As things progressed I was able to make this a full time profession about 5 years ago.
2.What aspects do you feel important when you build custom motorcycles?
Matt : Function and form.I strive to create things that look cool as well as perform well.Strong, super light and hints of outside influence ( from classic gp machinery etc).
3.Whats the difference between building a boat and building a motorcycle?
Matt : Not much except boats don't have wheels.I like to employ the same sensibility when working on boats.I have found myself helping the local sailboat racers tune their racers in the same manner that I help fellow motorcycle racers with their projects.
4.What do you like to build in future?In terms of motorcycles?
Matt : I just want to keep following my path.Anything that inspires me is a potential target.I'm currently working on a 1964 Parilla 250.
5.How should one describe your motorcycles?
Matt : Functional, sculptural, well sorted track bikes!! ( that actually get raced!!!)
6.Electric Motorcycle are catching lot of eye and are future?Do you plan to build a custom electric motorcycle?
Matt : I have no plans as of yet but there is always the desire to keep making things. The technology is amazing for sure.
7.How do i see Tannermatic five years down the line.?
Matt : Older, wiser and still relevant.I enjoy helping people solve problems.There will always be a need for that.
Some of Matt's work
Custom build
Walt Siegl Ducati bodywork
CB 350 Racer
Custom Kevlar reinforced tail for one of NOVA Motorcycles recent custom bikes
---
Source: Tannermatic