Team Ducati completes the Jerez tests in style
While team Ducati involving Francesco Bagnaia and Jack Miller carried tests on their factory Ducati's at Jerez. 
Bagnaia made most of the test and got top in the table with 1'36.872 while Miller stood ninth with 0.845.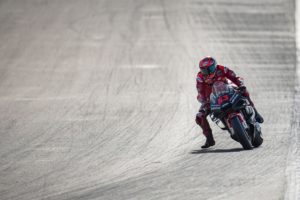 Talking to MotoGP, Jack Miller said when asked about the long exhaust. He said a little bit of "didgeridoo " in a funny tone", just bringing back the heritage. Happy to end the test with some good, some bad.
 I got what I needed to on my job list—many things outside the box. The boys are working as hard as they can. The wind slowed us up a bit. Not ideal conditions for testing but anyway, however happy enough with the test."
While Francesco Bagnaia, on his official Facebook, quoted, " I'm thrilled, we worked even better than yesterday. Despite the strong wind, we managed to get the job we started yesterday.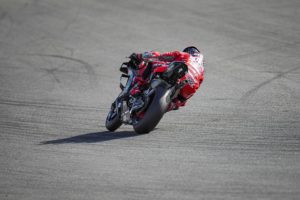 In these two days of testing, we have collected valuable data for the 2022 season. May we start our winter break being aware of our potentials.
via Francesco Bagnaia, Jack Miller and MotoGp