The Ducati Multistrada V4 has reached the milestone of 5,000 models sold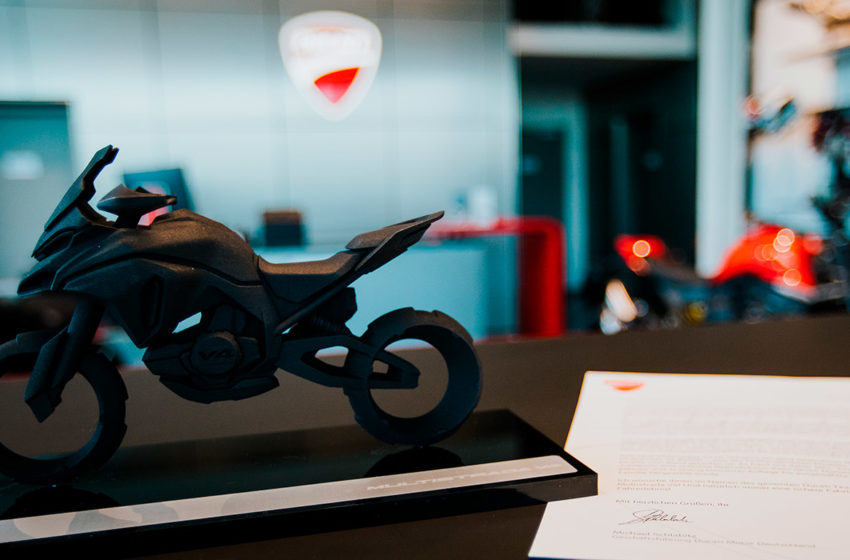 Six months after its introduction on the market. The Ducati Multistrada V4 family has reached the milestone of 5,000 models sold.
Motorcycle number 5,000 was purchased by the German Ducatista Karl-Heinz Lebensieg. Who ordered a V4 S Sport version in Full configuration from the Ducati dealer in Ingolstadt.
To celebrate this occasion. Ducati Motor Deutschland invited Mr Lebensieg to the dealer in Ingolstadt.
He received a sculptural reproduction of the Multistrada V4. And a personal letter was certifying the motorcycle's serial number.
5000 Multi V4
Presented to the world during the 2021 Ducati World Première. The Multistrada V4 is a motorcycle in which Ducati performance.
And sportiness is combined with unprecedented ride comfort. And a versatility allows it to be used on all roads and in all driving conditions.
The Multi V4 comes with the V4 Granturismo engine. The Multistrada V4 has record maintenance intervals (valve clearance check every 60,000 km).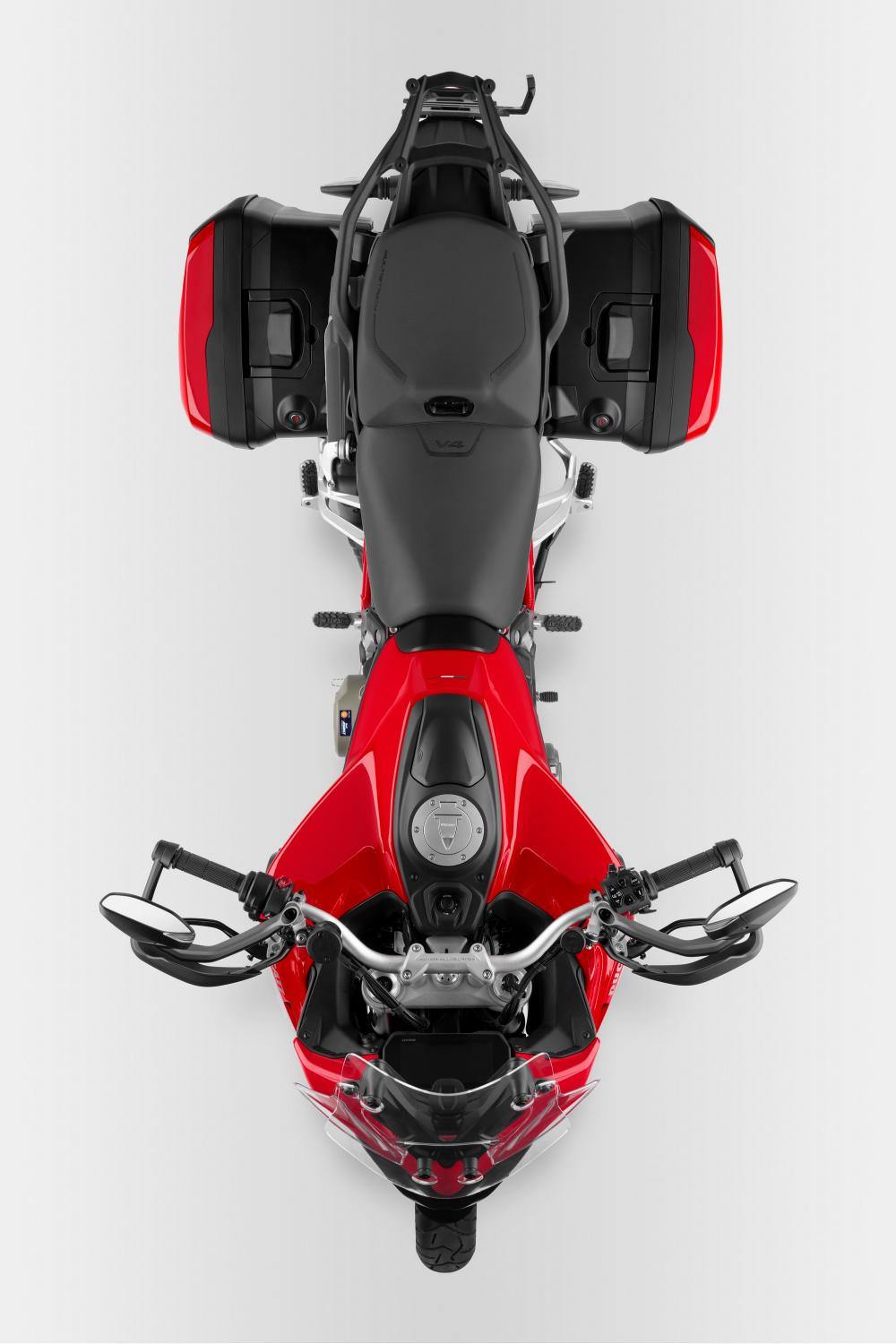 Offers an integrated navigation system with dedicated maps can be viewed directly on the large dashboard. And are the first motorcycle in the world to arrive with front and rear radar.
To meet the different needs of its customers, Ducati has created different configurations for the models make up the Multistrada V4 family.
The online configurator, available on the Ducati.com website, allows you to explore these possibilities.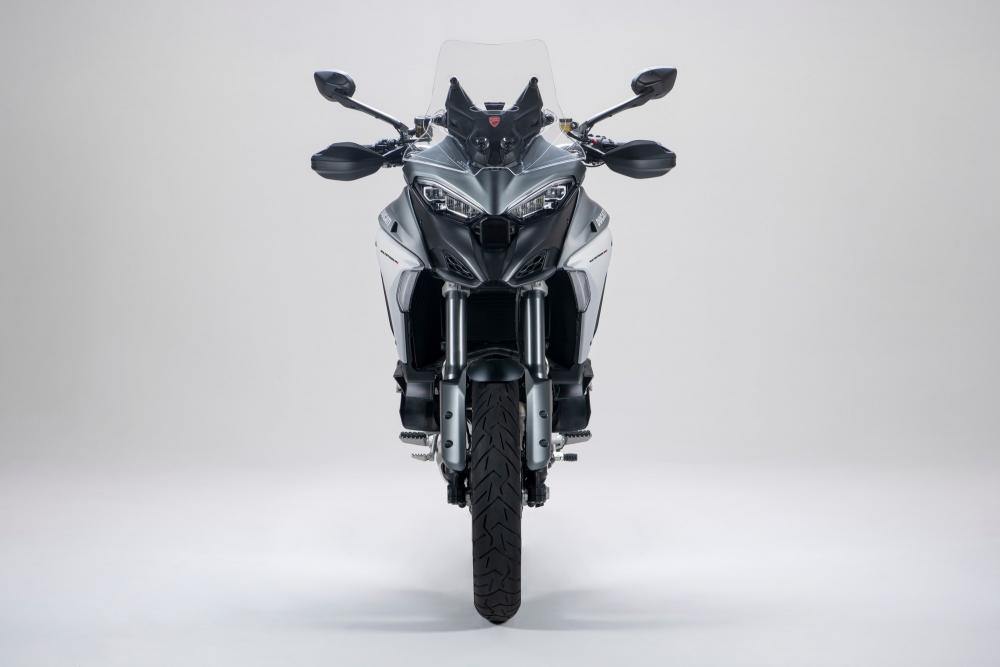 Customize the bike by choosing the accessory packages and aesthetic variations best suit your needs. And then send the ideal model directly to your trusted dealer.
Family
You can order all the models of the Multistrada family from dealers in the Ducati network.
The standard version comes available in the sporty Ducati Red colour, while the V4 S model is present. In addition to red, also in "Aviator Grey".
And can be requested with one of the configuration packages (Essential, Travel, Radar, Performance, Full). Both with alloy wheels and with spoked wheels.
The third version of the range is the Multistrada V4 S Sport. Which offers a particularly aggressive dedicated livery.
And the standard Performance package with Akrapovič exhaust and carbon front mudguard.
via Ducati