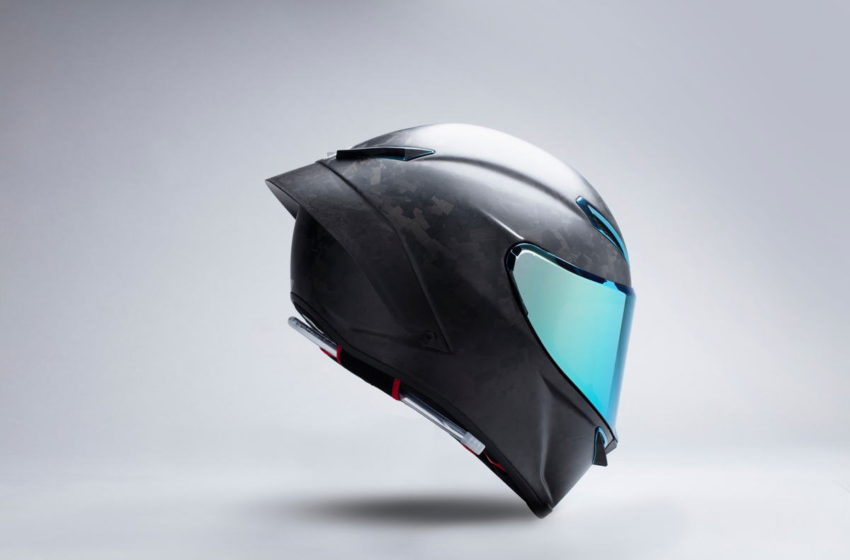 The new AGV Pista GP RR Futuro helmet is absolutely gorgeous and Hi-Tech
AGV has been making motorcycle helmets for over 75 years, and its racing pedigree is evident in the firm's products.
From its partnership with legendary riders such as Valentino Rossi to its participation in MotoGP. The Pista GP RR Futuro helmet features technology. Geared towards race track performance and ergonomics. Fortunately, that does not mean it is uncomfortable for everyday riders.
As the pinnacle of AGV's sport helmet line. The Pista GP RR Futuro is a top-shelf product worthy of the MotoGP riders that have been graced with its protection.
Utilizing expertise gained from working closely with riders, teams, and sponsors in the World Superbike Championship and GP paddock. The Pista GP RR Futuro combines top-level fit and comfort with a healthy dollop of racing-inspired features.
Carbon fibre
A suite of 40 different Snell certified liners is available to ensure. That racers and everyday consumers alike can get a custom fit for their heads.
By breaking from their traditional carbon fibre weave pattern. AGV has been able to, as they put it, reduce weight while improving energy absorption.
In tests, this has decreased G-forces experienced by riders' heads.Changes that could translate into fewer concussions and other head injuries over time.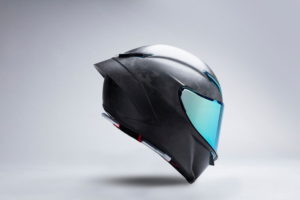 If elegant headgear that can complement any outfit while delivering top-of-the-line performance is what you're after. Take a look at the Pista GP RR Futuro Limited Edition helmet from AGV.
The Pista GP RR Futuro helmet is just one of a quartet of limited edition lids from AGV. All modelled on motorcycle racing helmets and designed to give racers a true-to-their-sport look on the road.
While they share the same high-tech safety features as other helmets in AGV's range.The Futuro changes things up with its incredible futuristic shell design and.In so making, stands out from the crowd.
The helmet comes with Integrated Ventilation System (IVS). To customize the inner padding, AGV offers a 360 Adaptive Fit System.
Impressive tech
Worn by MotoGP racers, AGV's Pista GP RR Futuro Helmet is every bit as impressive.
The helmet features the Italian firm's signature hydration system, a clear visor with 5 mm of thickness, and an optical class 1 rating.
It also has 190 degrees of lateral visibility and an 85-degree vertical field of view.
The Futuro is one of the most advanced and protective helmets available to motorsport riders today and the lightest.
But by combining all of its safety technology, the Pista GP RR Futuro also tips the scales at a whopping 3.19 pounds — shaving roughly ounces off its standard sibling Pista GP RR model. And comes for $1,749.95.
via AGV