The new BMW Motorrad R1300 GS is caught lurking
The latest version of BMW R1200 GS has been out in the market since 2004, making it the oldest model in BMW's adventure bike lineup. In essence, the next-generation BMW R1250 GS has been long overdue. 
But BMW appears to be making strides to update the popular adventure sport motorcycle, as these exclusive images show the next version of the bike undergoing testing.
So will this be an R1300? That's the main question.
The new BMW R 1300 GS looks to be another fascinating model from the Bavarian giant. 
Being the fourth generation of the company's off-road icon, it is no surprise that BMW has one more go at pushing this segment into a new era.
So what's new in the spied model?
The headlights are set quite far back on the older model, which was awkward for many. 
Combined with the more forward-placed headlight, the new bodywork will help immensely give the rider better visibility while riding about on the road. 
We see giant twins, and you could also see them on the new BMW R1300 GS.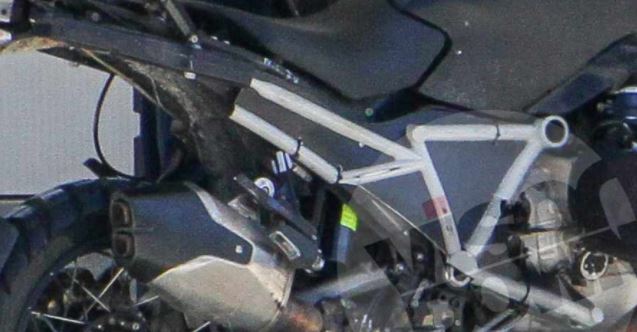 The frame or the pipes are not natural. It looks like there is something underneath, which is like a new frame.
The third component are exhausts, and they keep on evolving. Not everything on the prototype may arrive on the production bike.
So let's wait and watch if BMW puts the same exhaust on the production version.
So how do we say it is R 1300 GS?
Well, remember in June 2019, BMW had filed the name M1300GS
And we did say then, " Now again, the mystery deepens as there are R1250GS but not M1300GS.
Also, there is nothing like a lower version of the K1600 6-cylinder engine. So this is a fundamental question. Will this be an altogether new platform?"
And here is the answer. Again the question comes to our mind will the new M1300GS be a liquid cool machine rather than air cool.
How soon BMW wants to bring this machine on the road is again a question? But it looks ready so we may it soon on the road.
via Visordown