The Ovaobike CR-21 gives you the feel of a proper retro electric motorcycle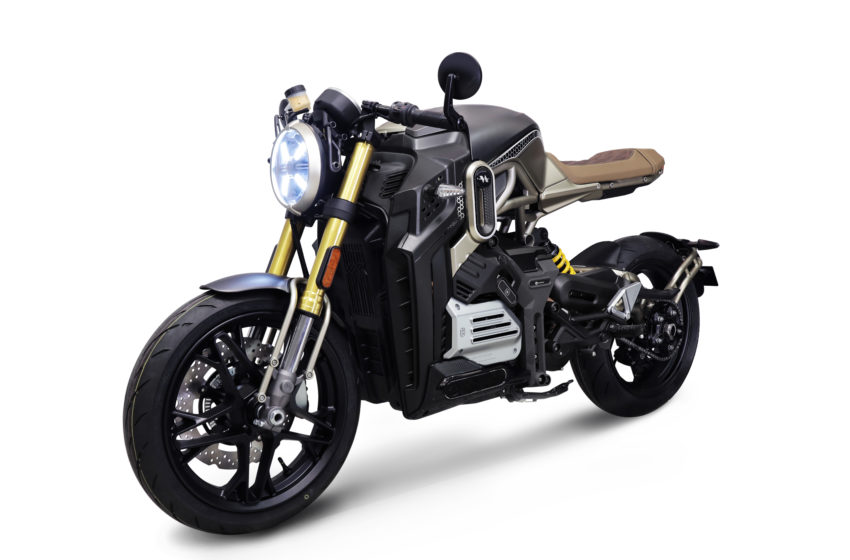 While it's no secret that people want to get on two wheels more than ever and part with the internal combustion engine, their reasons do vary. 
While millennials tend to enjoy the freedom and flexibility of travelling. Wherever they please without being restricted to a fuel station's opening hours or having to find a parking space. Older riders simply enjoy motorcycles for different reasons.
Ovaobike CR-21
And EICMA 2021 may not have been the calendar's first event. It was undoubtedly the biggest. 
Given its status as one of the most critical events for manufacturers and distributors alike.We suppose we should have expected an electric bike invasion.
Electric motorcycles, scooters and bikes (the electric Ovaobike CR-21) made a comeback at the EICMA show in Milan. 
And while the finest engineering minds in the world were busy trying to revitalize. How and why we get around on two wheels, a rather unlikely company from Taiwan decided to do something entirely different.
Once in a while, a design marries retro with futuristic so well that the results are nothing short of amazing. The CR-21 is one such case.
There were many electric motorcycles and scooters to gaze upon. But only one who truly made our jaw drop — the Ovaobike CR-21.
Ovaobike's reinterpretation of the vintage style can be noticed in its new e-café racer model: CR-21. 
In line with the idea of modernizing the design and finally bringing it into the twenty-first century.
Specs
Ovaobike presents a perfect balance between the past and the future.A new style icon with high-quality materials and the most acceptable assembly.
Tuned with an 11kW engine with 300cc like performance, the CR-21 is an ally on busy days and a companion on fun-filled evenings. The bike makes 15hp.
Further, the hardware has 41mm inverted front forks. And the rear gets a preload-adjustable mono-shock.
Brembos perform braking duties on both ends supported by ABS. 17 inch wheels on front and rear with Maxxis rubber tires. The CR-21 will arrive with the smart key mechanism and full-colour TFT.
via Newatlas