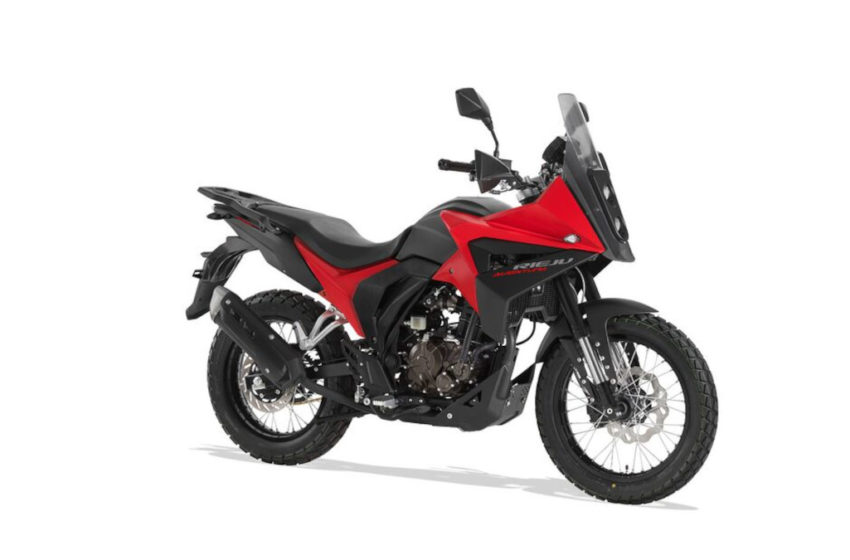 The Rieju Aventura 125 is all you need to start riding ADV
Now, what if we tell you that we can have the best of both worlds? You can have a motorcycle that will allow you to enjoy the open roads without having to worry about having made an upgrade too soon.
One bike that will perfectly match your skill level and be a perfect companion on long trips in general?
In light of this, many new riders choose to import bikes from the US or Japan.Which Rieju found as both inconvenient and costly.
It has led them back to their roots, so to speak, and started developing motorcycles that fit right into the European licensing system.
The Aventura 125 is one such example of Rieuj's thinking process. It's an exciting and capable bike that has tons of potential to become your first adventure motorcycle.
The Rieju Aventura 125 is a good example of this phenomenon. It's a class apart from other beginner motorcycles thanks to its sporty styling. Modern looks and innovative technology that makes it a viable option for first-time motorcyclists.
Aventura 125 platform
Further the Aventura 125 offers a great platform for those looking to try out the world of off-roading because it has just enough technical features to keep an experienced rider happy.Yet it's beginner friendly thanks to its relative small size and ability to maneuver in tight spaces with ease.
The Rieju Aventura 125 might be fun to ride on the highway and through the city, but my experience tells me that it's best suited to navigate off-road trails. It won't dominate those either, but it will give a good amount of respectable bang for your buck.
The Rieju Aventura is ready to cater to the demands of beginners and seasoned off-road motorcycle riders. Aside from its value for money. Let's look at the technical specifications of this dual-purpose bike to see if it has what it takes to satisfy both types of riders.
The bike arrives with liquid-cooled, fuel-injected, single-cylinder engine 125cc in displacement, that churns 15 horsepower.
And gets the long travel suspension consisting of an inverted fork up front and a preload-adjustable monoshock at the rear. Front and Rear disc ABS brakes supported by wire-spoke wheels shod in dual-purpose tires.
Reiju has not revelaed the price tag however with dealers it will arrive in the the second half of 2022.
via Motorradonline