Top 10 things to know about the new Kawasaki Z650RS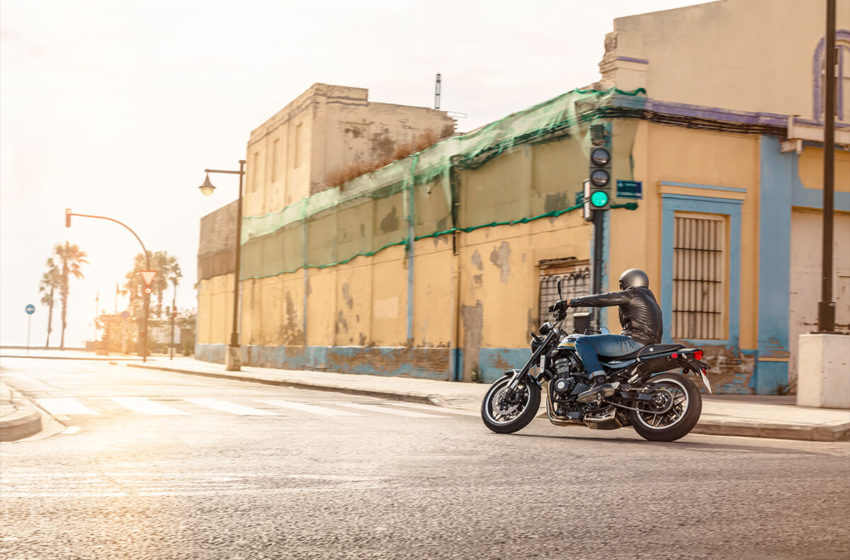 In just a couple of days from when we wrote this, the internet will be filled with opinions about Kawasaki's brand new Z650RS. 
The Japanese manufacturer just published a sixteen-second teaser that shows a glimpse of the upcoming roadster, and everybody wants to take a stab at guessing what it's going to look like.
The word is the new Z650RS will take design inspiration from the elder sibling Z900RS.
It is interesting because Kawasaki designed the concept Z650RS to meet European regulations for learners. 
The actual production version of the bike will go on sale in Europe soon, but it will still be designed to meet the same 'A2' license category regulations as the concept.
The Kawasaki Z650RS will be an excellent bike for those who want a performance tourer-bike that can handle aching mile-after-mile on the highway, as it will feature a spacious seat, roomy tank and plenty of storage. 
It may also come with an adjustable windshield and a taller screen at no extra cost, making it more appealing to the customers.
Z650RS Features
One of the most attractive features of the Kawasaki Z650 is its relaxed positioning.  
The riding posture is very upright. The bike will feature a straightforward instrument cluster with a prominent analogue tachometer and a digital display for speed.

As far as performance specs go, it will have a 180-degree parallel-twin engine calibrating to 67hp and 63 Nm torque. 

The top speed will be identical to the Z650, and it is 191 km/h(119 miles per hour).

To align with the European A2 license restriction, Kawasaki also plans to bring a 47 hp version.

We don't essentially see any chassis change. However, compared to the Z650, there is a 0.2-inch reduction in the wheelbase. 

Another notable change as per the sources will be the length of RS, which will be half-inch longer due to the rear section.

And as you believe, the components won't be bespoke. Further, as per 

CycleWorld

, the Z650RS will arrive with the same component number for its exhaust as standard Z650.

Going more into details, the Z650RS may have the exact tire size as Z650, that are 120/70 ZR17s in the front and 150/60 ZR17s on the opposite end.

Brakes and ABS will be again similar to the present Z650.

The Z650RS will compete with Royal Enfield Interceptor 650, Honda CB650R, Yamaha XSR700 and Triumph Trident 660.
However, we will see more on September 27,2021
Source: Newsbytesapp and Zigwheels