Top 5 upcoming Royal Enfields bikes with specs, price
Buying Decision
The sound of an engine starting is similar to laughter—an unforgettable sound. It makes the heart pound and sends shivers up your spine. The engine's roar echoes in your ears long after it fades into the distance. 
This feeling is what you get when riding a Royal Enfield motorbike, and this article is all about ensuring that you have access to all of the information you need to be able to purchase your next Royal Enfield bike.
You can read reviews and testimonials on different models and compare prices while learning about the history of these motorcycles that have stood the test of time.
When looking for a motorcycle, it can be stressful to figure out which one will be a good fit for you. The list of options is enormous, and there's nothing worse than spending your hard-earned money on something that doesn't work.
| | |
| --- | --- |
| Brand | Royal Enfield |
| Upcoming bikes | Royal Enfield Super Meteor 650, Royal Enfield Scrambler 650, Royal Enfield Constellation, Royal Enfield Electric Bike and Royal Enfield Classic 650 |
|  This article is about | Upcoming Royal Enfield Bikes |
| Category | Bikes |
| TVS Website | RoyalEnfield.com |
| LivingWithGravity Website | LivingWithGravity.com |
Why Royal Enfield Bikes?
Royal Enfield bikes are the definition of 'cool'. It isn't just because they are designed classically or because you can have fuel in their tank for less than $3 — it's actually because of all the fantastic people who ride them. 
But if you want to experience what Royal Enfield offers, there is some information you should know about these unique motorcycles. So read on to find out everything you need about Royal Enfield bikes, and prepare to be blown away!
The motorcycle industry is rocking and rolling, launching the most popular bikes. Royal Enfield made a name for itself in the early 2000s when everyone thought Bajaj would be the leader of Indian motorcycling. 
And now Royal Enfiled are close to bringing eight new models in 2022-23: Royal Enfield Shotgun 650, Royal Enfield Super Meteor 650, and Royal Enfield Bullet 350 2023 variant. These models range from Rs 1.80 lakh to Rs 3.35 lakh.
Over the years
Royal Enfield has come a long way over the years and has not just survived but thrived in the face of stiff competition. They have continuously introduced new products and updated their models to give their users the best possible experience. It has led the brand to grow and become a household name again.
The brand is one of the oldest motorbike companies in the world. They have always been in terms of bringing some revolutionary technology to their products. 
In addition to that, they also give equal consideration while getting down the design concept. But not this time. Royal Enfield was much behind their competitors when considering the new technologies introduced in their bikes. 
Bikes like the TVS Ronin make a powerful statement with their modern designs and commendable features like riding modes and BlueTooth connectivity. What about Royal Enfield? Have they put forward any plan to match against these dominating designs from an established competitor? 
The answer is definitely 'YES'. Though the company Royal Enfield has been on a stronger foothold than its competitors, they are much behind in introducing new and latest technology into its product lines. 
And that's why they need to step ahead by investing more in research & development to churn out better product lines that can entirely satisfy customers like us who have been following bike culture since our childhood. And they have already started doing it. Let's take a look at the upcoming bikes from Royal Enfield.
Royal Enfield Super Meteor 650
Talk about a complete change: Royal Enfield Bikes' upcoming motorcycle Super Meteor 650 is an amalgamation of distinctive styling, improved velocity and cruiser-orientated tech specs. A new era is coming upon the riders expecting a complete transformation in their bike. The bike will be more than an upgrade as it includes extra features.
The Royal Enfield Super meteor 650 is designed with alloy wheels, an exposed chassis and chrome bezel, and a tear-drop muscular fuel tank. It will be ideal for the middle class who reside in small cities and villages.
This bike will come with eye-catching shades to suit all individuals and their personalities, with upside-down front forks and twin-sided rear springs disc brakes supporting the bike on both ends.
It also has a new Multi-reflector headlight, upside-down forks and round headlight,split-style seats, round taillight and polished exhaust pipes. The attractive product from both angles looks marvellous. The bike will arrive in the cruiser segment with 650cc and is expected to be in the price range of Rs 3 Lakh to Rs 5 Lakh.
Similar bikes in this category are Royal Enfield Interceptor 650 and Kawasaki Vulcan S. Royal Enfield plans to launch this bike in mid-2023.
| | |
| --- | --- |
| Engine  | 640cc |
| Power  | 47bhp |
| Torque | 53Nm |
| Kerb Weight | 191 kg |
| Mileage | 35 kpl |
| Transmission |  6-speed manual |

Royal Enfield Scrambler 650
We know you have been waiting for the end of the year from Royal Enfield to launch new models. You might have seen renders, heard some news or read some tips. We will see the Scrambler 650 in EICMA scheduled in November 2022. 
Well, it looks like you've heard the wrong things. The much-awaited and mind-blowing bikes are now expected to hit the market. However, this is still not a confirmed date, but we could see this bike on the road in November 2023.
Not much is known at this stage. However, we expect the Scambler 650 to get a design and body similar to the Scram 411 with a 650 cc engine making close to 47bhp of power and 52Nm of peak torque and is expected to be in the price range of Rs 3 Lakh to Rs 5 Lakh.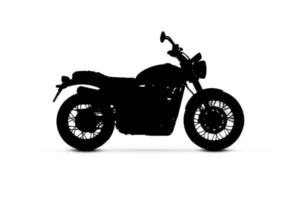 Royal Enfield Constellation
Fashion is a tricky business, especially when you're talking about motorcycles. Thankfully, many manufacturers nowadays understand that the most significant market they can operate in is a niche. 
That's why we've seen the rise in retro motorcycles (and modern ones), and now, more recently, we've got the bold series – bikes that aren't afraid to make a statement. 
Royal Enfield has always been around in this space – producing simple bikes with modern technology, but it looks like it's going to double down on that approach in 2023 
Launch date in January 2022. The RE Constellation could be an updated version of the Bullet or Interceptor 650 with modern lines. It could also take inspiration from the Classic and Interceptor, with alloy wheels and sportier ergonomics.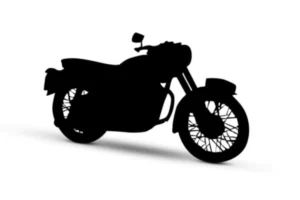 Royal Enfield Electric Bike
It is pretty well known, and we have stated, among the motorcycle manufacturers in India, we are looking at Royal Enfield as the likely candidate to make an electric motorcycle. While they know that RE makes retro motorcycles and not much else, they have been actively working on an electric bike.
Royal Enfield has admitted to having an electric bike in the works. The e-bike will likely feature performance equivalent to a 250-300cc ICE motorcycle to extract a modest range from a reasonably sized battery pack. Royal Enfield plans to launch this bike in 2026.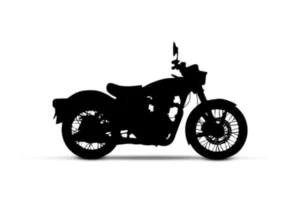 Royal Enfield Classic 650
A few months ago, we spotted this new motorcycle based on the versatile and proven (robust, reliable) Royal Enfield 650cc platform in testing. It seems that the folks at Royal Enfield have decided to increase the engine capacity of the famous Classic line, and what better way to do so than give it a dedicated and purpose-built platform? 
We believe that this newly-spotted motorcycle could be the Royal Enfield Classic 650. There's no confirmation officially, but there seems to be enough evidence to support our hypothesis. Here's why:
When Royal Enfield unveiled the Classic 350cc and 500cc motorcycle a few more years ago, even the most ardent supporters still wondered whether they had done the right thing. 
The bike succeeded in one thing — bringing Royal Enfield's Classic range back from the dead — but it stayed decidedly old-school in its design, with the aesthetics of a motorcycle that looked like it had been launched about 20 years earlier (the good ol' 1980s). 
We feel this will change, and we may see a new Classic 650 with a 650cc engine with modern aesthetics and a powerful engine. We may see this bike on the road in May 2023 with a price above Rs 3 lakh.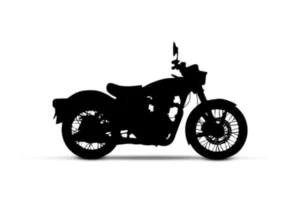 Conclusion
Royal Enfield motorcycles are known for their durability, performance, and style. The Royal Enfield bikes have been gaining popularity in the US and Europe, and people from all over the world have been asking about the best Royal Enfield bikes in India.
The premium motorcycle brand is available across multiple dealerships in India, and with such large distribution, it's no wonder they've managed to win so many hearts.
This classic brand stands for building high-quality motorcycles that come at affordable prices. Hence, if you want to purchase a motorcycle that will make a statement, this classic brand Royal Enfield is the one to go for!
Image Courtesy: Zigwheels