Tork Motors rolls our the first units of its electric motorcycle ' Kratos '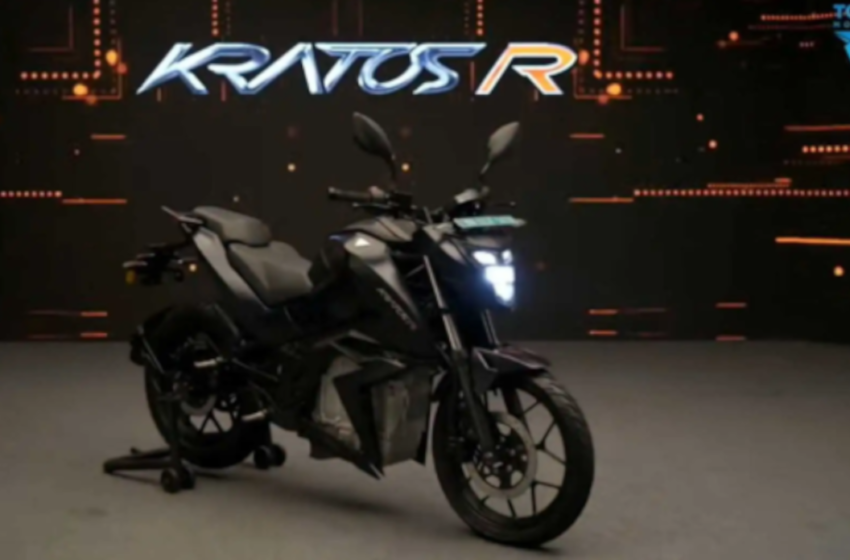 Tork Motors' Kratos electric motorcycle, which Tork formally revealed earlier this year, can now be found rolling out of the company's factory in India after many years of work and anticipation. 
The road-legal model bears a striking resemblance to the original Kratos concept bike revealed in 2016. 
The company has been careful to maintain the same design lines and proportions when creating the model that is set to become available in small numbers over the coming months.
They are the same Indian motorcycle manufacturer who brought us the fascinating electric prototype T6X. They have announced they've started to deliver on their first batch of freshly-made units of their most anticipated model. 
Standard
The standard Kratos is a two-wheeled naked motorcycle that channels power from a 7.5 kilo-Watt electric motor. With a ten hp peak rating, this version can even reach 100 kph (about 62 mph). However, the range is 120 km (75 miles).
R
While the more powerful Kratos R has a nine kilo-Watt electric motor calibrating to 12 hp, the R also has a fast-charging method that allows you to charge 80 per cent battery in an hour.
With more horses, it gets more speed which is 105 kph ( close to 65 mph)
Kapil Shelke, the founder and CEO of Tork Motors, said
"We are gearing up to deliver the first set of bikes to our customers. Today marks an important day in the journey of Tork Motors. 
The Kratos R has won the customers' hearts, and I am overwhelmed with the love, faith and patience our customers have shown in us. 
Our current focus is Pune city, and we will deliver the first set of motorcycles in April 2022. We will soon start calling our customers and sharing further information," 
The Kratos arrive at ₹ 1.08 lakh INR (about $1,400) for the standard model and ₹ 1.23 lakh (about $1,600 ) for the more premium model. The Kratos R will too arrive soon.
via Car and Bike and Rideapart