Untapped potential for TeamHRC at Magny-Cours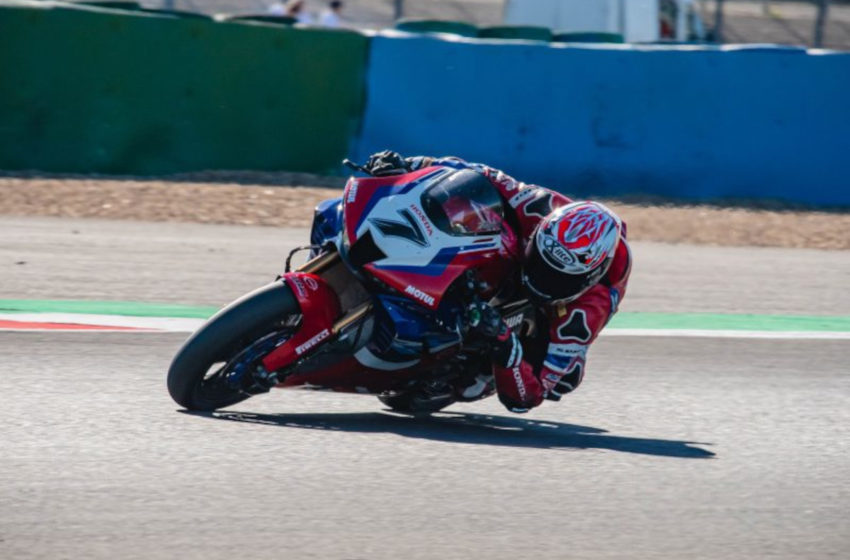 With Iker Lecuona finishing tenth in Race 2, Team HRC concludes the seventh WorldSBK round at the Nevers Magny-Cours Circuit with an awareness that, for various reasons, the team could not exploit its potential at this track.
The action
At 11 am local time, the SBK riders lined up for the short 10-lap Superpole race. From thirteenth on the grid, Lecuona did not get away well and dropped back to seventeenth through turn one, while Vierge was in the tenth by the end of the opening lap. Passing two riders on the subsequent lap, Xavi progressed to eighth, while Iker also gained a little ground, moving into fourteenth by lap three. 
Unfortunately, Vierge suffered a fall on lap four, allowing team-mate Lecuona to move into eleventh and tenth place. Battling hard with his closest rivals through the final laps, the Spaniard concluded this sprint race in the eleventh position.
The Team HRC duo started the afternoon's second and final race from thirteenth and fourteenth once again. Lecuona was up into tenth through the first turns, with Vierge not far behind him, in fourteenth. Xavi worked hard to close in on his team-mate gradually, but his efforts were in vain, a crash on lap nine putting paid to his race. 
The Spaniard was unhurt but unable to return to the track. Lecuona gave it his all in the second half to secure the final tenth position, scoring another handful of valuable points.
Lecuona now places ninth in the general standings with 140 points, Vierge tenth with a tally of 82. Team HRC will now prepare for the eighth Superbike World Championship round, which will take place over the weekend of 23-25 September at the Barcelona-Catalunya circuit in Spain.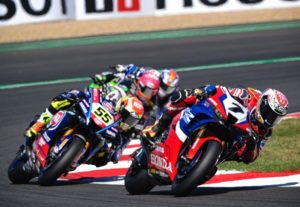 Iker Lecuona 7
"This has been a very tough weekend for us for several reasons. A new track, we lost Friday due to the lousy weather and struggled with the bike setup. It seems we were lacking something in various areas, which prevented us from learning and improving. 
My start in the Superpole race was terrible today, and I found myself seventeenth on the first lap! I felt firm, though and was able to climb back up to tenth before the rear tyre dropped with two laps to go. 
Finishing eleventh meant I had to start back in Race 2, and I felt frustrated about that. I started better anyway, passing some riders through the first corner and pushing to make up different positions. But again, something happened, and I almost lost the front through turn eight.
 I managed to save it, picking up the bike somehow, after which I stuck more or less with Locatelli, Baz and Gerloff but couldn't catch them, despite trying right the way to the last corner. We need to learn from this, to understand what happened during the weekend so we can come back more vital for the next race."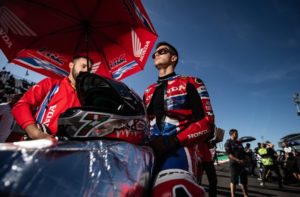 Xavi Vierge 97
"It has been a weekend of ups and downs because we showed some speed but couldn't put it to good use to reach our targets. Yesterday we had a perfect pace but couldn't maintain it until the end of the race. In today's Superpole race, I was making an excellent comeback, but I made a small mistake in my braking and crashed. 
Then I failed to make a solid start for race two and lost more ground when Van der Mark crashed in front of me, as I had to avoid him. In trying to push hard to recover, I then crashed again. I can only apologize to my team for these two mistakes. I gave 100% every lap and will continue to give it my all."
Source: HRC