Want a Motorcycle stand that really works? Check this out
If I'm wrenching on my bike or any bike for that matter, I like to be standing in front of it – not behind it. 
That means that I'll need a set of stands where the footplate is centred under the headstock for me to do so.
 But there aren't many options out there for centre support systems.At least not many that are as high quality as many of us would like them to be.
Some good motorcycle stands are available already, but that doesn't mean we can't do even better. 
Meet the Dynamoto, another iteration in the never-ending quest for the ultimate motorcycle stand.
Three enthusiasts
Dynamoto is a clever, well-designed.Feature-rich stand idea by three motorcycling enthusiasts from Brisbane, Australia. Stephen Mcguiness, Stuart Black and Mark McSweeney.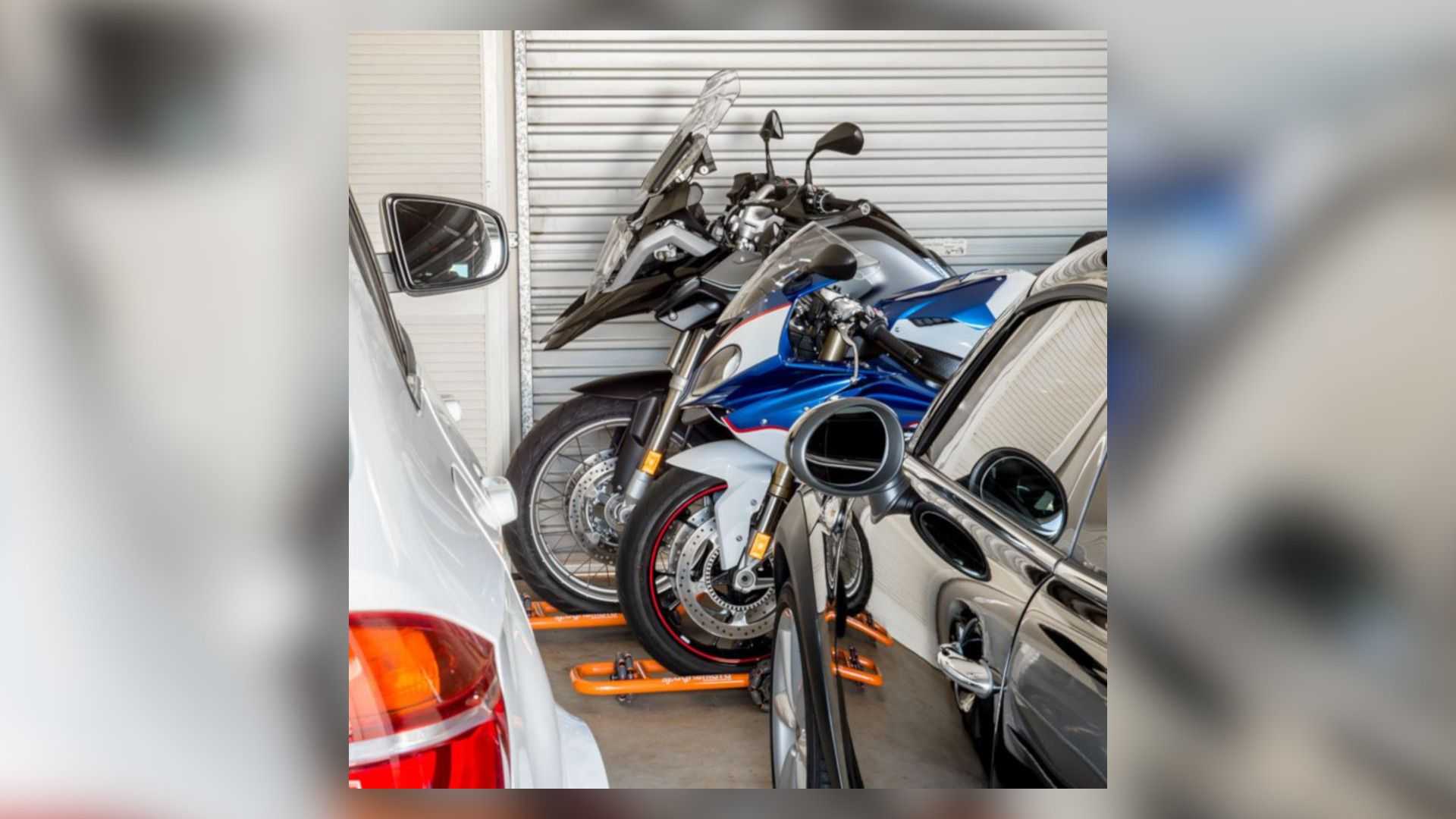 They thought of a stand ideal for anyone. And had interchangeable pieces no matter what kind of bike he was trying to work. 
The Dynamoto is like a one-stop, Swiss Army knife version of a bike stand when I think about it this way.
An innovative design for a stand to hold motorcycle wheels in place from even the most awkward of angles.
 The team behind the uniquely named Dynamoto have a singular focus to build motorcyclists a better way to work on their bikes.
After studying the problem.And observing the numerous homemade contraptions that owners come up with—Stuart joined up with Stephen and Marc in a quest to create an improved, safer alternative. 
Their goal was simple
Develop a hardworking motor­cycle stand that would reliably support any bike,

Avoid common pitfalls of existing designs, and

Be superior in every way.
We're so excited about the Dynamoto system because most other motorcycle stands on the market are too narrow, and this does two things. 
First of all, motorcycles are heavy. And can be unwieldy to manoeuvre in tight quarters.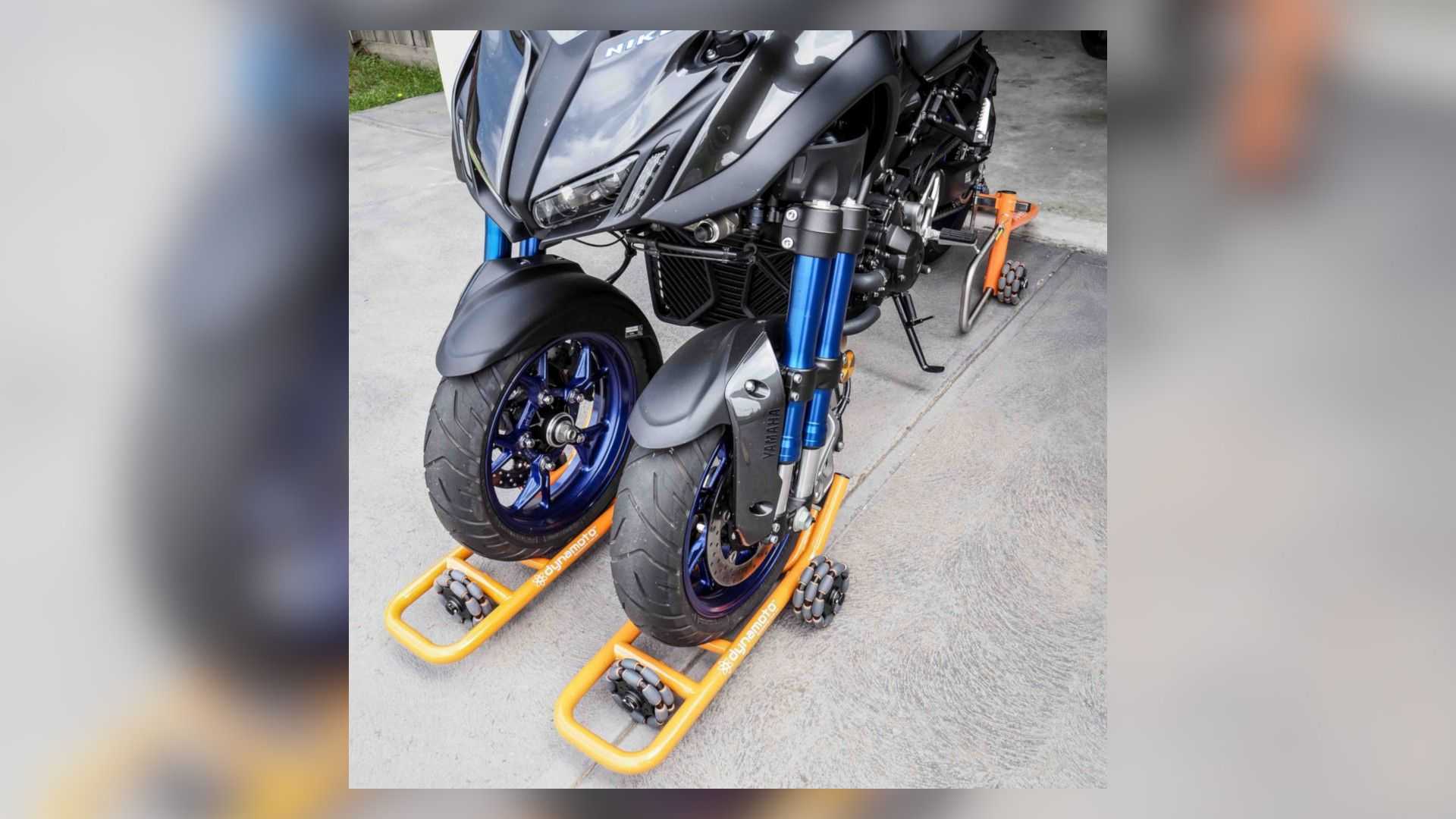 Little stands mean even more difficulty. As do stands with wheels that are recessed or have set positions for where they'll turn.
The second problem is that narrow stands don't allow for effective cornering.A feature that is essential when you're performing a standard side-to-side shake-out test. 
If your stand doesn't have omnidirectional wheels. You might want to replace it with Dynamoto.
via Dynamoto