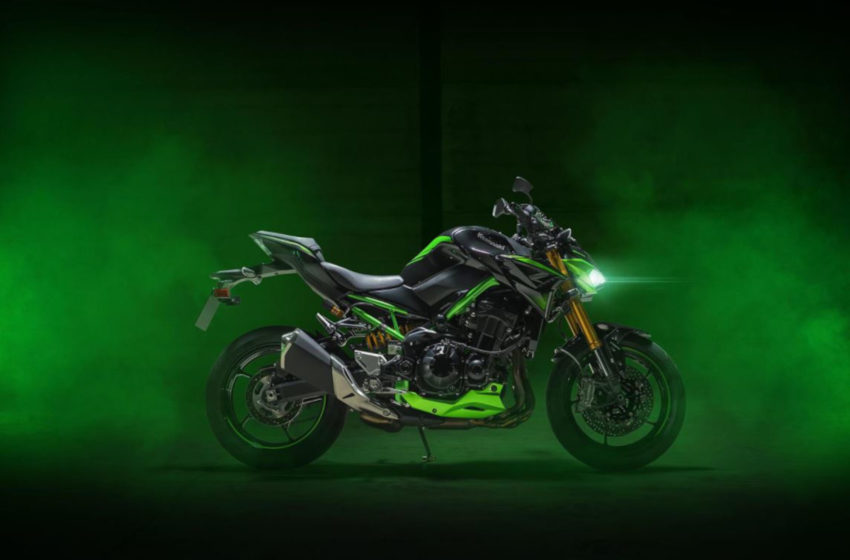 Why the new 2022 Kawasaki Z900 SE has enough potential to compete?
Kawasaki launched the Z900 back in March this year, and the bike reviews have been predominantly positive. 
The bike's strong performance helped Kawasaki crossover global markets. 
Although the bike is a hit with its quirky looks and impressive performance.Some aspects came under scrutiny, particularly the riders who wanted a high spec variant. 
Kawasaki has addressed these issues in the Z900 SE variant that was revealed recently.
Kawasaki UK has now unveiled a new version of its Z900 naked roadster motorcycle called the Z900 SE. 
The latest high-spec variant of the Japanese marque's sporty unibody naked. Aims to improve the base model's performance.
The 2022 Z900 SE
The new member of the Z family benefits from hardware upgrades over the standard model.Granting it improved performance. 
Fork adjustments are present at both ends of the motorcycle, with adjustable spring preload that can alter. Making it easy to adjust settings without tools to suit tandem riding or luggage.  
The front forks are gold-coloured inverted forks with greater adjustability. 
The variant further boasts an adjustable rebound damping valve on the front forks. And we see Ohlins-sourced S46 mono-shock on the opposite end.
The new Z900 SE gets a host of new features. Including Brembo M4.32 callipers with 300mm Brembo front brake discs, an aerodynamic revision, and a higher front brake disc.
Kawasaki says that these components will help deliver better braking performance.
The performance specs do not change. But the Z900 SE gets a comprehensive package of visual upgrades that should appeal to riders who prefer to keep their rides looking sharp. 
The new variants use the same Euro5-compliant 948cc, inline four-cylinder. Liquid-cooled engine that makes 123.64bhp at 9,500rpm and 98.6Nm of peak torque 7,700rpm. And this yields power to weight ratio of 0.44PS per kg for city riding.
Kawasaki will offer the Z900 SE with a unique paint scheme Metallic Spark Black with Candy Lime Green.
The new 2022 Z900 SE arrives at 10,749 British pounds (Rs 10.88 lakh) compared to 9,299 British pounds (Rs 9.42 lakh) for the base model. 
Kawasaki India already offers the base Z900 model in the Indian market, and we expect the 2022 SE to arrive soon in India.
via Kawasaki UK