With the new engine, GPX Demon GR200R 2022 unveiled in Thailand
DEMON, a big name in Thai motorcycling, has just announced the new GPX DEMON – GR200R – 2022, a motorcycle that comes with a significant improvement in power and performance. 
The high performance of this motorbike is due to the implementation of the engine of new specifications.
In this update, Demon also reveals that they have been working hard to improve the power and performance of this new model since the previous model.
Thai fans are reportedly interested in the new engine because it produces more power than the old 198cc SOHC engine.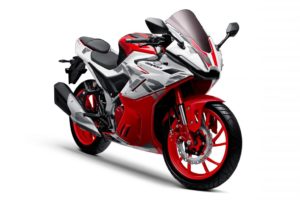 The new engine is also lighter, which can have more centrifugal force, making this motorcycle faster. 
That said, the GPX Demon GR200R 2022 engine remains mild because Thai regulations do not support high speeds.
The new GPX GR200R 2022 engine has been upgraded from a primary two valves to 4 valves. The displacement remains the same, and there is no change in the camshaft as it remains SOHC.
The engine also gets the Delfi fuel injection that arrives from America plus the new engine uses radiator fluid cooling.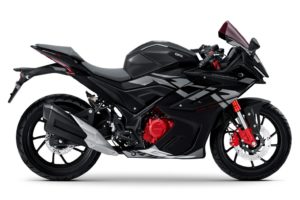 Features
Even so, the engine has used Delfi fuel injection from America and use radiator fluid cooling.
The GPX Demon GR200R 2022 engine makes 19 hp and the 17.5 Nm torque at 7500 rpm when it comes to power.
It weighs 155 kgs with seat 11 litres of the fuel tank and a seat height of 815mm.
Further, the style and design are very different as it has dual headlights. The front arrives with the Upside down suspension, while the opposite end gets the YSS preload adjuster.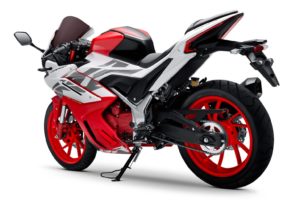 The full-colour LCD digital console and 100/80-R17 inches on front tires and 140/70-R17 inches on the rear.
The Demon GR200R 2022 may sports bike, but it is sold at an affordable price of 81,500 Baht, close to INR 1.79 Lakhs in India if it arrives in India.
So far has landed in three colours: Yellow Puffer Roccia, White Volpe Rossa, and Black Onyx Hypersport. 
While motorcycle lovers are looking forward to taking advantage of newf new engine, this bike will undoubtedly compete with the sports bike series at the same price range.
via GPXThailand