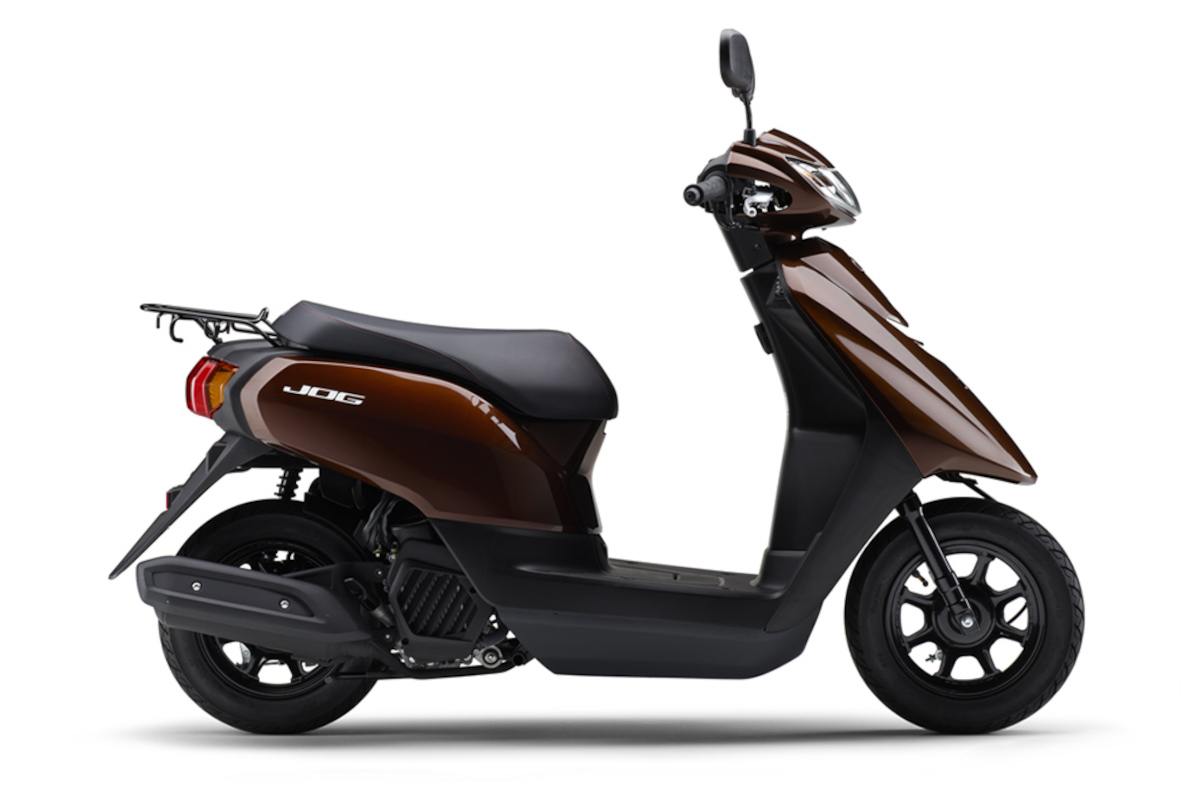 For 2021 Yamaha Motor Japan is all set to bring new paint schemes for its slower displacement scooters Jog and Jog Deluxe.
Yamaha plans to unveil these 2021 scooters from March 3rd.
For the "JOG Deluxe," Yamaha has adopted a high-quality "matte black" that shines with a three-dimensional silver emblem.
The standard model "JOG" has two new colours, "Matte Green", which is full of playfulness, and "Brown", is a calm combination of refreshing white graphics. "Blue" of "JOG Deluxe" and "Matte Silver", "Black" and "White" of "JOG" will continue to be sold.
"JOG" is a kind of moped scooter equipped with a powerful engine with excellent fuel efficiency / environmental performance and is convenient as a means of daily transportation.
It comes equipped with a combination brake that supports braking and an idling stop system (for JOG Deluxe only). Honda Motor Co., Ltd. will manufacture the product.
Jog features
Engine
Jog has an environmentally friendly 49cc, water-cooled, 4-stroke, SOHC, and fuel injection engine. Influential even on uphill roads, light start and acceleration. Optimal setting of FI and low friction technology also contributes to fuel efficiency.
Brakes
When the left lever (rear wheel brake) operates, the braking force comes appropriately distributed to the front wheels.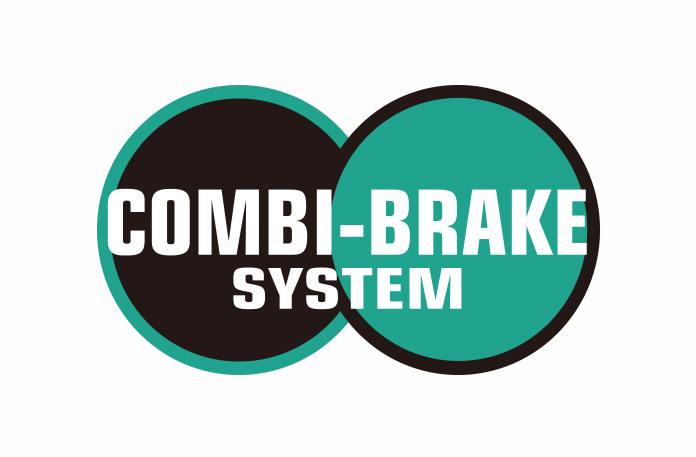 And a braking system that supports braking in a well-balanced manner is adopted.
The instrument cluster and storage
It comes equipped with an inner box that can store a 500 ml PET bottle and a large foldable hook that can also hang a bag with a thick handle.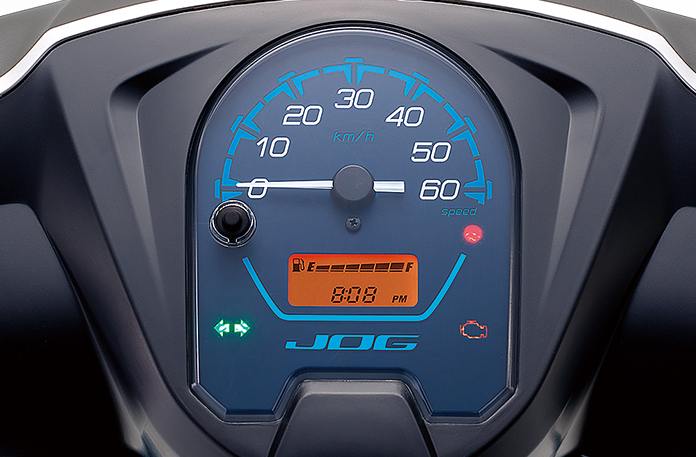 The maximum weight hung on the hook is 0.5 kg.
The instrument panel with consideration for visibility has a clock function. It comes equipped to display and set the engine oil change time and a fuel gauge.
The key shutter that makes it difficult to mischief the keyhole prevents theft.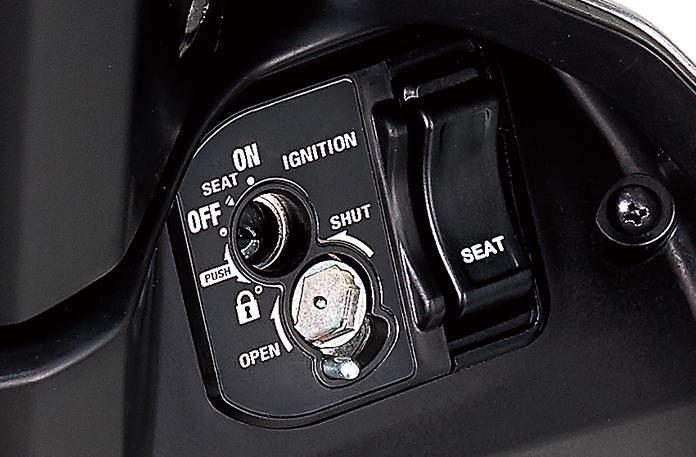 JOG Deluxe The under-seat trunk with a capacity of about 20 litres / JOG about 19 litres is convenient for storing helmets and rainwear.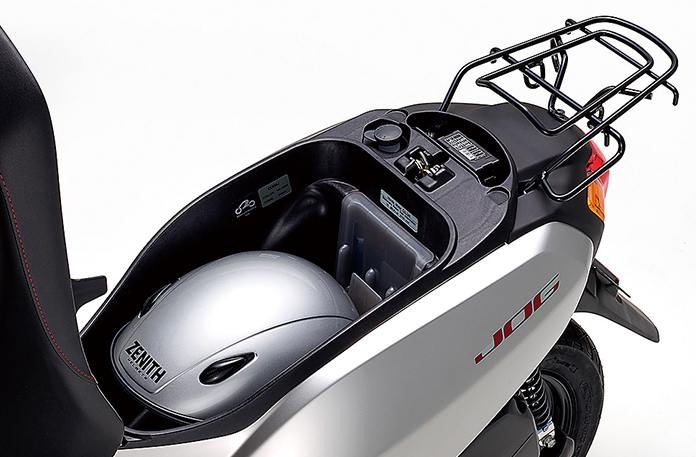 Rear carrier
A rear carrier can securely load luggage that is difficult to store in the front pocket or the trunk under the seat. Comes with a handle that makes it easy to hang on the stand and a lock holder that can store the anti-theft lock.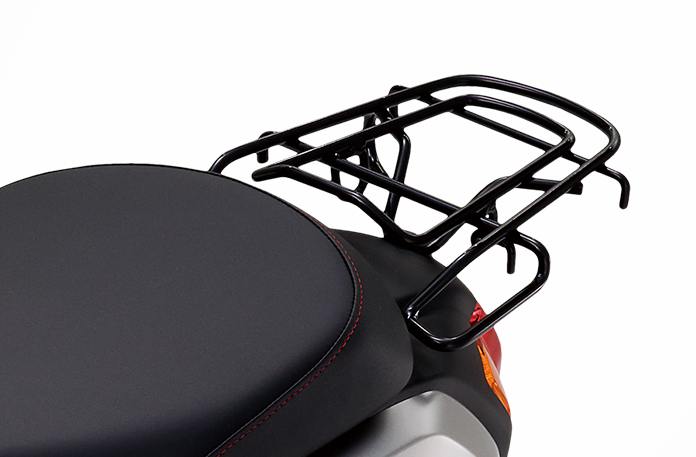 The load weight of the rear carrier is up to 3 kg. Yamaha doesn't include the anti-theft lock body.
The rear wheels can be locked by setting the rear wheel brake lock lever in front of the left brake lever.
The refuelling port is located on the floor step, allowing quick refuelling without opening the seat. It comes equipped with a push-lock type fuel tank cap.
Stopping
With a light force can hang the centre stand.
The engine automatically stops when the vehicle stops at a traffic light. Contributes to excess fuel consumption, noise, and reduction of exhaust gas. The seat is double-stitched along with the high-quality seat skin.
The three-dimensional plated emblem on the front panel and body side expresses a high-quality feel.
JOG has set the seat height to 705mm in consideration of footing.
Price in Japan
Jog Deluxe: 183,700 yen
Jog: 170,500 yen