Zard brings full Euro 5 aligned exhaust system for Triumph Trident 660
While it certainly doesn't sound bad from the factory, one thing most bike owners always want from their motorcycle is more power.
More power makes everything better. When any rider must have got Triumph Trident 660, they would have started making a list of parts and accessories they wanted to fit.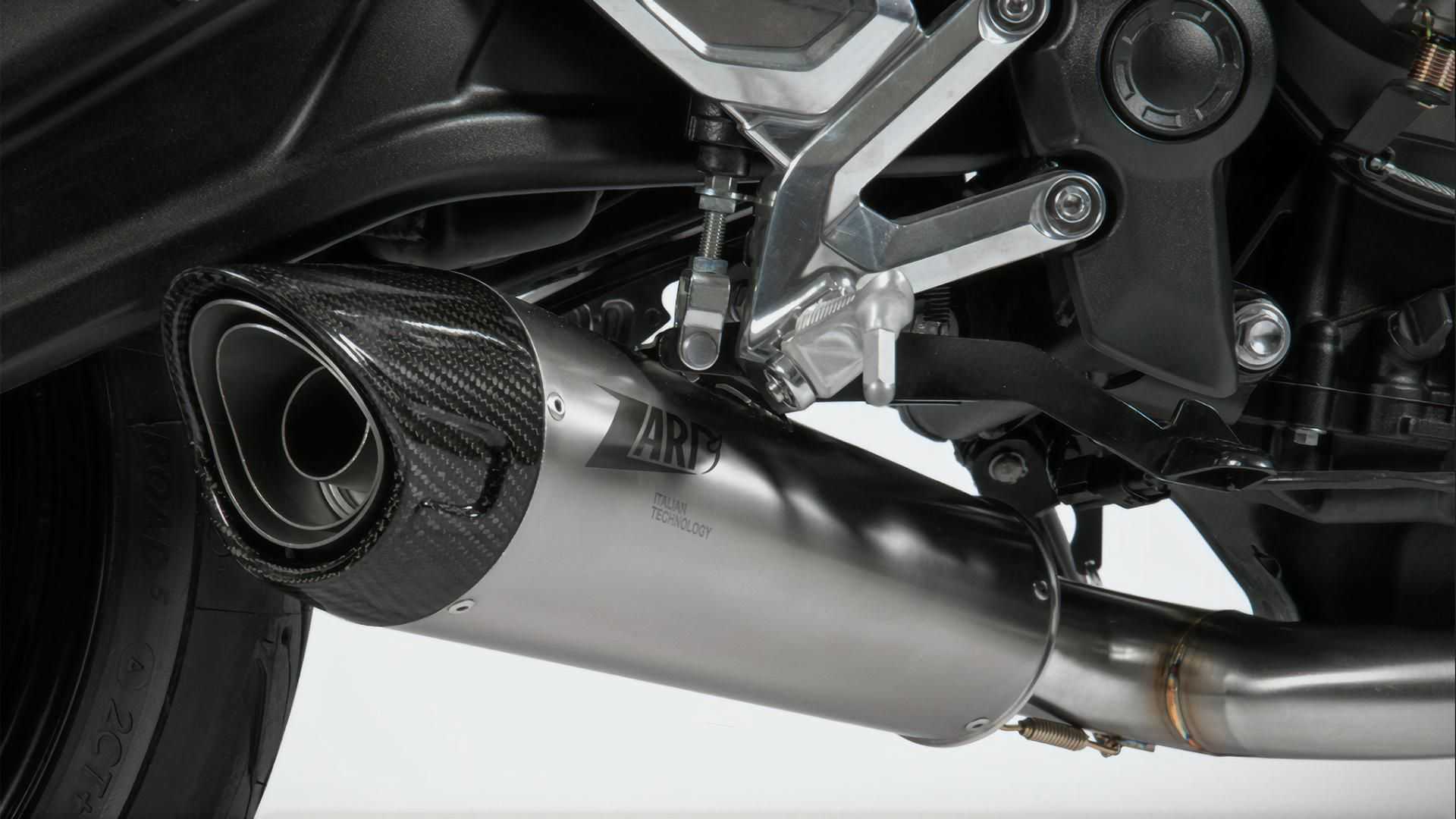 One of those items was a performance exhaust system. The stock pipe does the job, but let's face it, there are few things more fun than a good set of pipes on a bike!
The new Zard exhaust for the Triumph Trident is a 3-1 system that features a removable dB killer. At 117 decibels, the original exhaust was quite loud.
By removing the dB killer module, you can further reduce the sound of your bike while adding performance improvements.
The best part you don't require the installation of ECU.
Let's check the status after the Dyno test. The stock bike makes 76.8 horsepower at 9,791 RPM and 6.5-kilogram meters of torque at 6,069 rpm.
While the Zard exhaust helps achieve 82.7 horsepower at 9,730 rpm and 6.7 kg-m of torque at 7,277 rpm.
The options available are Euro 5 homologation, black treatment, and a titanium silencer case. And they will retail at about 884.51 Euros, or about $1,045.
They also offer shipping to most countries you can check there rates in the table.
via Zard