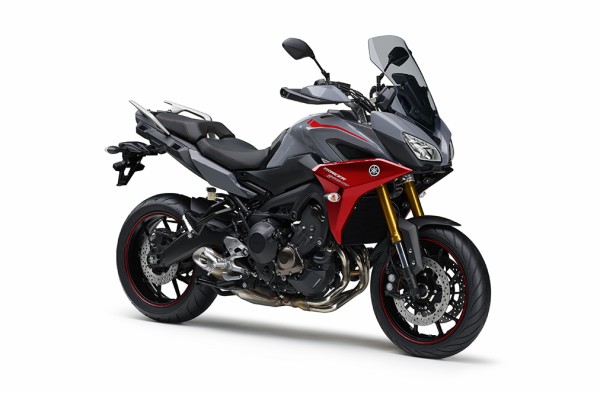 2020 Yamaha Tracer 900 and Tracer 900 GT color, specs, price, and more
2019 model TRACER900 color lineup
TRACER900 color
[Discontinued] Blueish Gray Solid 4 [Discontinued] Matt Dark Gray Metallic 6
TRACER900 GT color
[Discontinued] Blueish Gray Solid 4 [Continued] Black Metallic X [Continued] Matt Dark Purplish Blue Metallic 1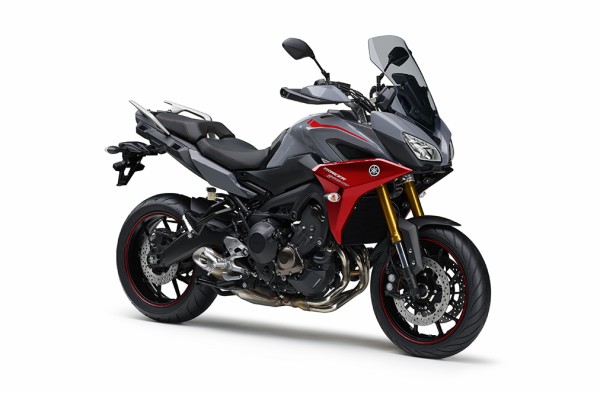 2020 model TRACER900 color lineup
TRACER900 color
[New color] Matt dark gray metallic 6 [New color] Matt blueish gray metallic 3
TRACER900 GT color
[New color] Matt Dark Gray Metallic 6 [Continued] Black Metallic X [Continued] Matt Dark Purplish Blue Metallic 1 GT has one new color and two continuous colors, usually both are original colors.
2020 model TRACER900 price
2018: 1,112,400 yen (GT: 1,198,800 yen)

2019: 1,112,400 yen (GT: 1,198,800 yen)

2020: 1133,000 yen (GT: 1221,000 yen)
It is as above when it is a tax-included price, but the price is unchanged if it does not include the tax.
The price has not changed since the model change in 2018.
Summary of changes in the 2020 model TRACER900
Price and specifications
No adjustments to equipment or specs

Price is unchanged
Comparison of the red color of GT of 2020 and 2019
Tank: Gray → Matt dark gray

Front cowl: gray → matt dark gray

Handguard: gray → matt dark gray

Hood under the seat: gray → red

Front fender: mat gray → mat dark gray

Rim stripe: Yes → No

Tank decal: change

Side cowl decal: color change
Comparison of 2020 matte and blue with 2019 dark gray
Tank: mat dark gray → mat gray

Handguard: matte dark gray → mat gray

Tank decal: change
The front cowl and the side cowl appear to have changed color, and also seem to have not changed. I do not understand.
There is only color change, so feel free to buy your favorite color in 2019 and 2020.
MT-07 is to be remodeled to EURO5, but the MT-09 series does not see such a story at present.
What's going on around that?
Is it a model change to comply with exhaust gas regulations, or a model change that changes other equipment and exteriors.
The other models (like the MT-125, MT-25, and MT-07) also look like the current MT-09 series due to the model change.
Source : Global Yamaha
2020 Cygnus
2020 Yamaha Niken GT
2019 Yamaha TMAX