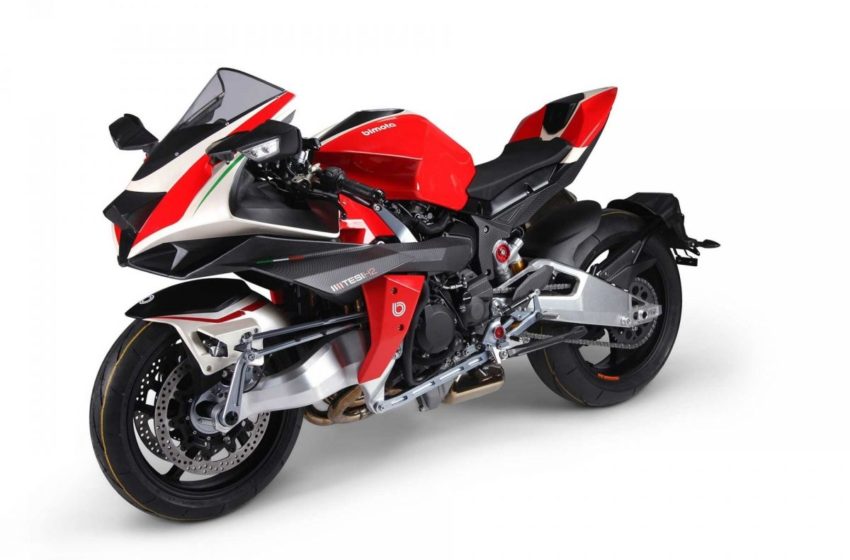 Its official Bimota Tesi H2 gets 228hp of power
In one of the most significant collaborations in the history between two great motorcycle manufacturers .One builds the Italian cult motorcycles Bimota, and the other is Japan's Iconic brand, Kawasaki.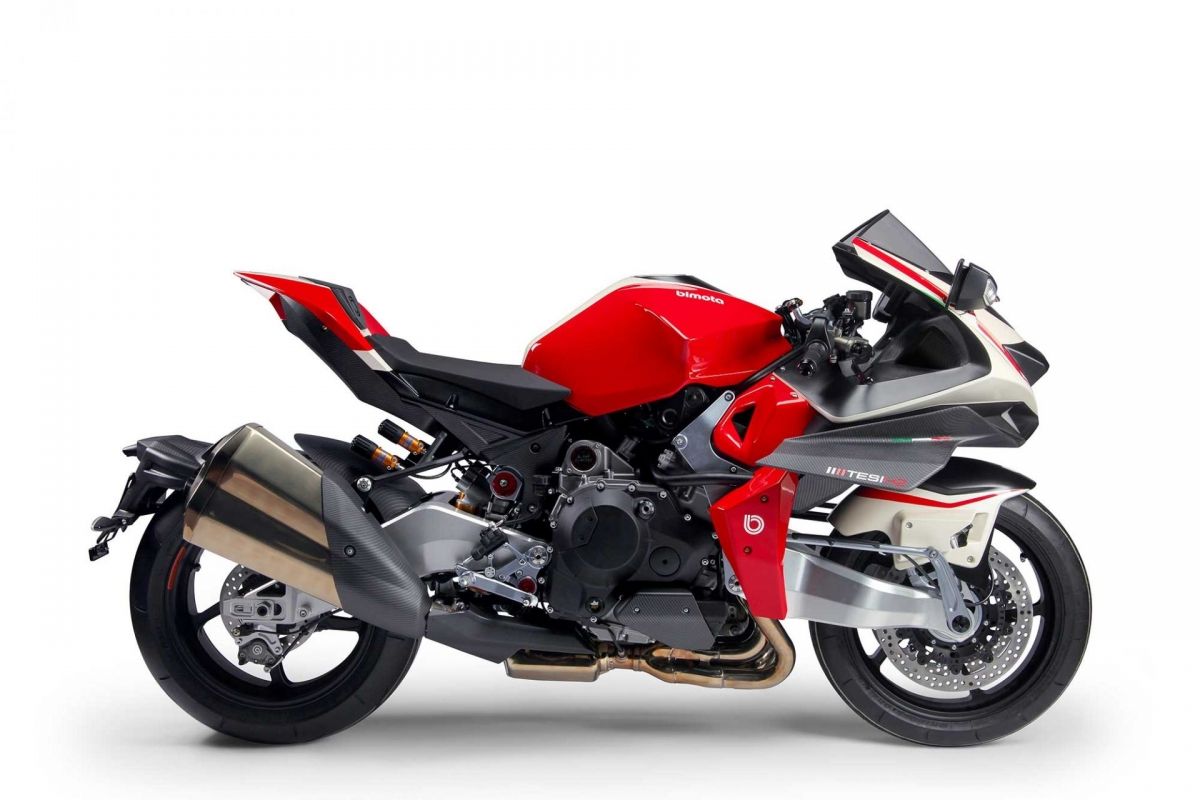 Kawasaki now has 49.9 percent shares in Bimota .And unlike all the Supercharged H2's, Kawasaki has provided its technical support to produce a supercharger ' Tesi H2 '.
If we are right, Kawasaki and Bimota were working secretly on this model even before Kawasaki getting .Hold of the stake in Bimota and now coming to Tesi H2 the technological innovation.
About Tesi H2
Tesi H2 comes with double swing arms and front suspension that looks slightly different.

While the suspension is a bit complicated than the other usual convention, it does improve handling.

Bimota has already put such suspensions in their earlier bikes to improve the overall performance of there bikes.

At the rear, there are Ohlins made two electronically-adjustable shocks.

Tesi H2 also gets various lightweight aluminum components.

Tesi H2 comes with a 998cc, supercharged engine that weighs 238 kgs giving it an excellent ability to weight ratio.

The Tesi H2 has a price tag upwards 53,000 pounds close to 50,000 Euros.No price tag for the US as yet.

June 2020 starts the deliveries in Italy. There is no information for other countries as of now.

Detail technical information is still under the hood.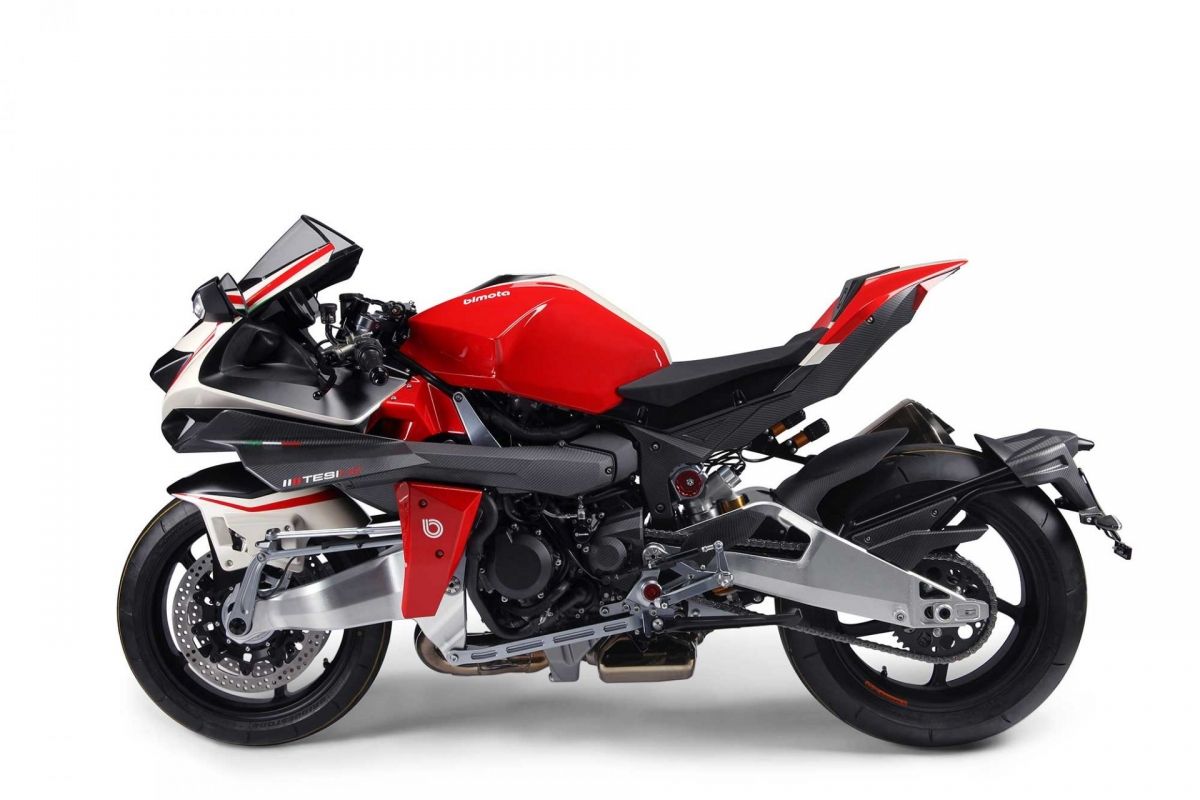 Power Figures
Now we get to know from Bennetts about its power figures, and they are astonishing. Folks from Bennetts caught hold of official documents.And those states the power figures of Tesi H2, and they are at 170kW or 228hp.
Well, now that again meant that it goes hand in hand with 2020 Kawasaki H2. As it has the same power.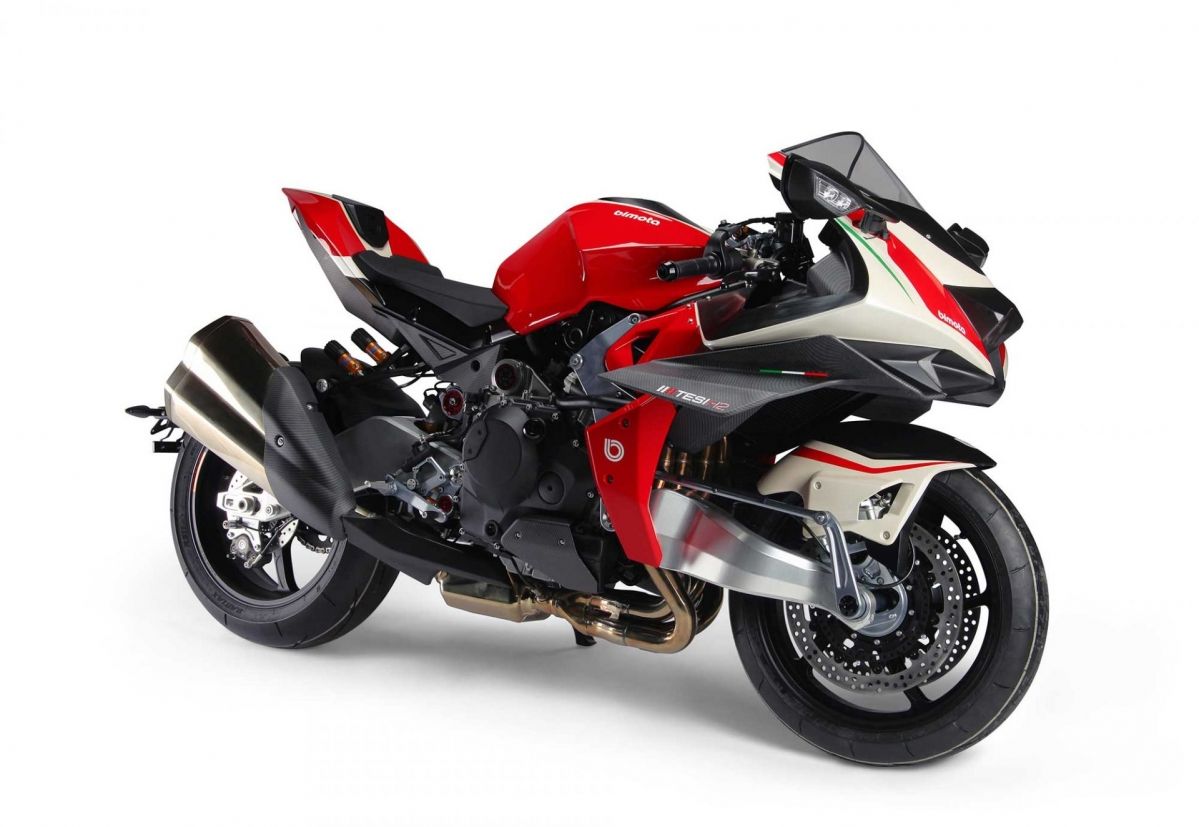 But when it comes to cost, the Testi H2 is expensive as compared to Kawasaki H2.
Also, Bimota will bring the KB4 another retro-style bike with the four-cylinder.140hp engine from Kawasaki's Z1000. 
Read More
Hades Pure 1 vs Livewire vs Zero SRF 
How Tesi H2 is build?
Honda Brazil brings CBR650R and CB650R
Newron Motors and Advance Group come together