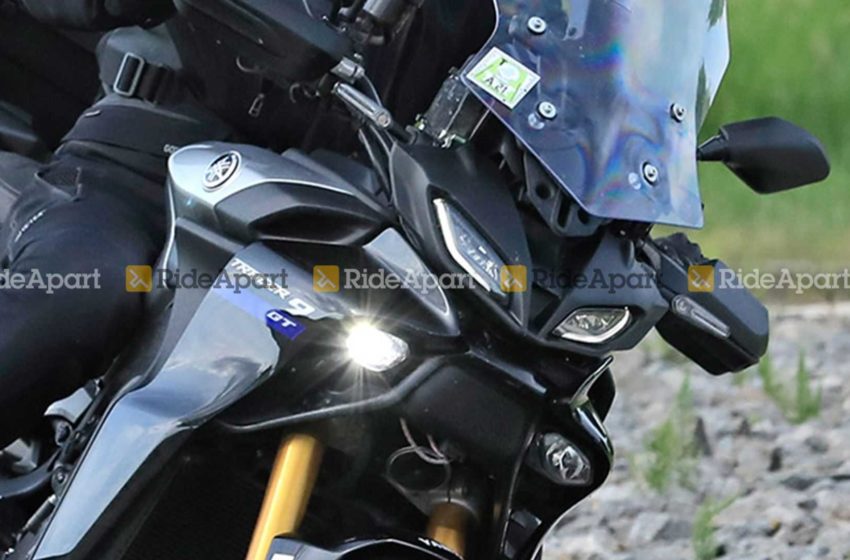 2023 Yamaha Tracer 9 GT shows us the Adaptive Cruise Control
Although it lacked adaptive cruise control, critics called the Tracer 9 GT "untouchable" and noted that it "proves unequivocally that revising displacement isn't the only way to boost fuel efficiency." 
Bold step
But just as the Tracer 9 GT was setting itself apart from the pack, Yamaha took a bold—and perhaps competitively risky—turn. 
It wouldn't be long before an updated version of this industry-leading tourer appeared, offering what many consider standard equipment: adaptive cruise control.
It was snapped by German media Motorrad. The folks at Motorrad have pointed out a potential spied image of something you're more likely to find on the roads at the end of this decade. 
A new device can be seen in the front fairing right underneath the LED headlights that would eventually make its way to future bikes, like Yamaha's Tracer GT (Tracer 9), which we call Adaptive Cruise Control.
Adaptive Cruise Control
Yamaha's development of adaptive cruise control (ACC) for the Tracer 9 is further verification that the technology is rapidly advancing and will become widespread in just a few years. For example, Ducati has implemented ACC across the 2021 Ducati Multistrada V4 S. 
BMW also offers their bike. Not to be outdone, KTM and Kawasaki have also included modern safety systems across most if not all of their respective models, like the 2022 Ninja H2 SX SE. Yamaha doesn't want to get left behind and needs to adapt to meet consumer demand quickly.
However, we don't see a radar system on the tail and front view nor a blind spot detecting system. So the question will Yamaha follow in the footsteps similar of other manufacturers. We can only see a large TFT console in the spy shots.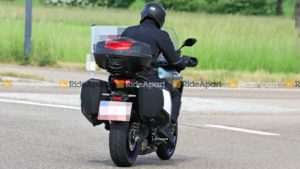 I have to hand it to Yamaha. They're not afraid to play with things. The Tracer 9 GT was a niche machine that sported some impractical motorcycle technology. 
Next Tracer 9 GT
It's cool they dare to be different, but you have to question whether or not the dual-screen setup adds or detracts from the overall experience? 
We'll see if Yamaha takes this back to the drawing board or iterates with an electronically controlled cruise control system. Further, the spy shots show Yamaha will have the standard setup for the 2023 model.
However, will have to wait for the official launch of the new 2023 Tracer 9 GT in the coming months.