The Shelby Cobra is a classic sports car that has been popular for decades, so it's not surprising a new version is generating excitement. It's always exciting when companies bring back beloved designs from the past and update them with modern technology and engineering. The GT Roadster sounds like a powerful machine, and seeing how it performs on the road will be fascinating.
Read More: Yamaha files patents for RZ250 and RZ350
Classic design
While reissuing classic designs can be a successful marketing strategy, it's also essential for companies to innovate and create new designs to stay relevant and competitive in the market. However, seeing a classic design come back to life for car enthusiasts can be a thrilling experience.
Carroll Shelby's success in creating the AC Shelby Cobra was a combination of preparation, opportunity, and happenstance. He had the preparation in terms of his racing career and his desire to put an American V8 engine into a European sports car.
He also had the opportunity when AC Cars were looking for a new engine supplier after Bristol stopped production on its straight-6 engine. However, it was happenstance that brought these two factors together.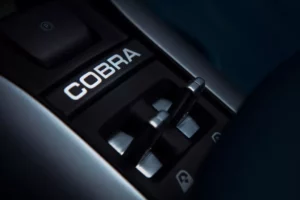 Legendary car
The fact that Carroll Shelby was rejected by larger automakers, only to find success with a smaller British marque, was a stroke of luck. Similarly, the timing of Bristol's decision to cease production on its straight-6 engine was also a matter of chance. These events allowed Shelby to realize his dream and create a legendary car that would go down in history.
The AC Shelby Cobra was unique and groundbreaking in its design and performance. Its American V8 engine provided unparalleled power, and its lightweight British chassis allowed exceptional handling. Its limited production and rarity only added to its mystique and desirability, making it a sought-after classic car to this day.
Read More: Supercharger Vs Turbo
Ensuring the car remains instantly recognizable, despite every line being drawn anew required a deft approach. Numerous iterations were produced before the final balanced aesthetic was penned, allowing the team the time to perfect a blueprint that also satisfied the car's performance obligations.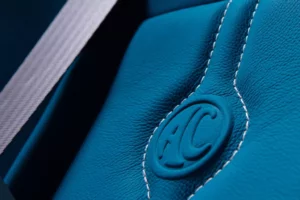 Body
Clothed in a flowing carbon-composite body weighing under 50 kg, the AC Cobra GT Roadster's sinuous shape belies its overall size yet elegantly covers the highly advanced platform beneath.
Befitting such an advanced and highly exclusive car, the AC Cobra GT Roadster's cabin has received as much care and devotion as the rest of the design. Featuring bespoke details and unique hand-finished elements unseen in the automotive world, it underlines AC Cars' commitment to its vehicles in the future.
Inspired by the equestrian world, as well as the work of artisans, the design, materials and composition of the AC Cobra GT Roadster's cabin owes as much to the marque's heritage as it does the luxury sports car genre. Retaining historic touchpoints but still driver-centric, no conflict exists between useability and aesthetics.
Leatherwork
The design and detailing of the AC Cobra GT Roadster's leatherwork and upholstery are clear differentiators for the car. Carefully blending advanced and highly resilient fabrics with traditional materials elevates the cabin yet once again respects the car's heritage.
The unique saddle-bag door cards fuse function with style, incorporating stowage space and the close handle, while a racing-style door release strap reasserts the car's competition pedigree. The innovative slide pockets on either side of the transmission tunnel provide the perfect place to store phones and chime with the full-size, carbon-fibre-shell seats trimmed to AC Car's exacting specification and embossed with its famous logo.
Read More: Now cars to get Google games, YouTube and more
Engine
Developing up to 654bhp (663PS) and 575 lb-ft (780Nm) – or 454bhp (460PS) and 420 lb-ft (570Nm) in standard configuration – the supercharged GT Roadster is capable of sprinting from 0-60 mph in just 3.4 seconds.
Perfectly complementing the engines, two gearboxes are available: a 6-speed manual gearbox for purists or an advanced 10-speed automatic gearbox with steering-wheel-mounted shift paddles. A performance Supercharger option will also offer enhanced intake air cooling.
The new AC Cobra uses modern powertrain and control technology along with custom engine management and electric power steering and offers a choice of four vehicle modes and three steering modes. From Street to Track and to Race, each vehicle mode progressively increases throttle response, steering feel and exhaust note while decreasing the intervention of stability control and ABS systems.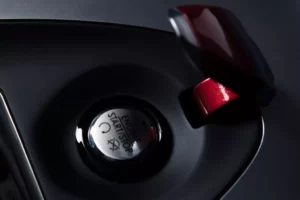 Gearbox
The vehicle modes also affect gear selection speed for cars fitted with the 10-speed automatic gearbox. A separate Wet mode reins in the car's power and limits wheelspin when driving in treacherous weather. The AC Cobra GT Roadster is standard and has a friction-limited slip differential, but an optional Torsen® LSD will be available.
Secondary functions, including HVAC, navigation and infotainment, and smartphone integration, are via the 10.25-inch touchscreen mounted below the primary instrumentation. As standard, the infotainment system has 2-way front and 2-way rear fill speakers, delivering 250W RMS output. However, a higher fidelity system will offer 3-way front speakers and 2-way rear fill speakers with a subwoofer, with 450W RMS output.
Modes
Other driver controls, such as vehicle and steering modes, are selectable by the top tier of machined toggle switches and designed to provide relatable haptic controls, along with more specific functions such as engine start/stop, electronic handbrake and electric windows.
Analogue dials remain front and centre for the in-relief instrument panel, providing an easy reference point to the AC Cobras of the 1960s. However, these gauges also feature augmented display technology by incorporating translucent Digital Glass technology, allowing critical information such as engine and road speed to be overlayed. Dramatically improving comprehension time and reducing driver distraction, they coordinate with the Advanced Driver Information Centre (ADIC) translucent display mounted behind and just above the black Nappa leather-trimmed steering wheel.
Brakes
In keeping with the rest of the car's high-performance characteristics, the braking system is aligned with each version's requirements: 6-piston callipers and ø 394 mm steel hybrid brake discs at the front and 4-piston callipers and ø 378 mm steel hybrid brake discs at the rear for the supercharged model – 6-piston callipers and ø 380mm steel brake discs front and single-piston callipers and ø 330 mm steel brake discs at the back for the standard car.
Ensuring that wheel choice doesn't hamper overall performance, the new AC Cobra GT Roadster uses custom rims explicitly developed for the car. With a common-sense approach and using centre-lock style caps covering a conventional 5-stud hub, the forged and machined design matches the rest of the vehicle's light-yet-strong mantra.
Rims
The 21-inch, 9.5 J rims fitted as standard at the front of the supercharged model weigh 14.2 kg each, while the 12J rims at the rear weigh 16.5 kilograms each. Perfectly complementing these, the high-performance Michelin Pilot Sport 4 tyres that are standard on both versions provide precision handling and safety. In contrast, the optional Michelin Pilot Sport Cup 2 tyres offer a track-orientated alternative.
Employing a floor-mounted Tilton racing pedal box, the calibrated brake system does without a brake booster and ensures excellent feel and feedback at any speed. Aficionados of the AC Cobra will appreciate the attention to detail in the 'AC' machined pedal plates.
Chassis
Developing a highly advanced extruded aluminium spaceframe chassis for the project, the engineering team have provided AC Cars with a platform fit for future models and the new roadster. Extraordinarily light and with exceptional torsional rigidity, it is optimized for an open-top car yet does not impose a weight penalty. With a kerb weight under 1'450 kg, the new AC Cobra GT Roadster retains the performance credentials its forebears were famous for.
Wheelbase
The new chassis has a wheelbase of 2'570 mm, 284 mm longer than the AC Cobra Mk. VI, yet the car's overall length has grown only 110 mm, up to 4'225 mm. The car's track has also been optimized to give a wider stance, drastically benefiting handling and agility, along with the car's weight distribution and centre of gravity.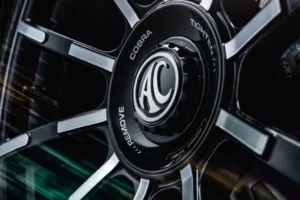 V8
Once again, the AC Cobra draws on a formidable V8 engine for the firepower needed to deliver the speed and soundtrack respected by fans worldwide. Available in two distinct configurations, the new GT Roadster comes with either a supercharged 5.0-litre V8 or a naturally aspirated version using the same modular engine.
In conclusion, the creation of the AC Shelby Cobra combines preparation, opportunity, and happenstance. It is a testament to the power of perseverance and luck's role in achieving one's dreams.
There is no information on the pricing. However, you can book the car here.