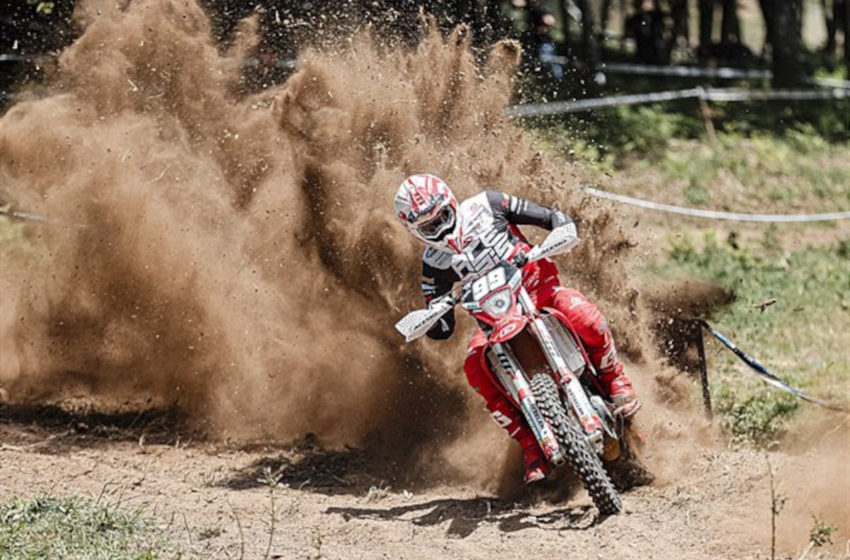 Andrea Verona wins big at season-opening EnduroGP of Spain
Now that's how you start a season! At the 2022 FIM EnduroGP World Championship opener in Spain, GASGAS Factory Racing's Andrea Verona dominated the Enduro1 class on both days, throwing his hat into the ring as a serious contender for this year's overall EnduroGP title after taking his maiden EGP class win on day one. 
GASGAS Factory
Setting a blistering pace all weekend, Verona arguably delivered some of the best forms of his career. Battling at the sharp end of the field throughout the event, the Italian leaves Spain on top of the E1 and EnduroGP title chases and is full of confidence as he heads into round two in Portugal next weekend.
Andrea Verona takes maiden EnduroGP day win in Spain!

Italian's E1 title defence begins with a maximum points haul

GASGAS heads both EnduroGP and E1 championship standings
Fourth fastest overall at the end of Friday night's Super Test, and top E1 class racer, Verona, was on the gas throughout day one at the EnduroGP of Spain. In the overall EnduroGP class, he only dropped outside of the top five on two of the day's special tests. Andrea was near faultless in E1, winning all but one of the tests to complete an awe-inspiring opening day of racing under the Spanish sun.
The defending Enduro1 World Champion overcame a technical opening test on day two and was back to his best form from the second particular test onwards. Challenging for another EnduroGP day win, he ultimately secured second overall, just 18 seconds from victory.
In Enduro1, the Italian was once again the man to beat. Topping seven special tests from nine to secure the E1 class win, Andrea kicked off his 2022 world championship season in the best way possible – earning maximum Enduro1 class points and securing the top spot in the Enduro1. EnduroGP championships were heading into round two!
Andrea
Andrea Verona: "Overall, it has been a great weekend. It was amazing to take my first EnduroGP day win on Saturday. There are no words to describe it. I was so happy, and winning a day in EnduroGP was my personal goal for this season. To tick that one off my to-do list so soon in the season is fantastic. 
Today, the second day was challenging. It was bumpy, and it was challenging from the start. Despite a slow start, I was soon in the battle again for the EnduroGP win, although I came up a little short. But I secured another victory in E1, so to leave here on top of both championships is fantastic. Now it's onto Portugal, and I can't wait."
Results – 2022 EnduroGP World Championship, Round 1, Day 1
Enduro1
1. Andrea Verona (GASGAS) 59:24.16

2. Thomas Oldrati (Honda) 1:00:13.39

3. Theo Espinasse (Beta) 1:00:47.54
EnduroGP
1. Andrea Verona (GASGAS) 59:24.16

2. Steve Holcombe (Beta) 59:27.76

3. Wil Ruprecht (TM) 59:27.92
Results – 2022 EnduroGP World Championship, Round 1, Day 2
Enduro1
1. Andrea Verona (GASGAS) 58:29.44

2. Thomas Oldrati (Honda) 59:29.70

3. Matteo Cavallo (TM) 1:00:23.37
EnduroGP
1. Josep Garcia (KTM) 58:11.12

2. Andrea Verona (GASGAS) 58:29.44

3. Brad Freeman (Beta) 58:33.58
Championship Standings – 2022 EnduroGP World Championship (after Round 1)
Enduro1
1. Andrea Verona (GASGAS) 40 points

2. Thomas Oldrati (Honda) 34 pts

3. Matteo Cavallo (TM) 24 pts
EnduroGP
1. Andrea Verona (GASGAS) 37 points

2. Josep Garcia (KTM) 33 pts

3. Wil Ruprecht (TM) 28 pts
via GASGAS