Aprilia unveils its new middle weight tourer Tuareg 660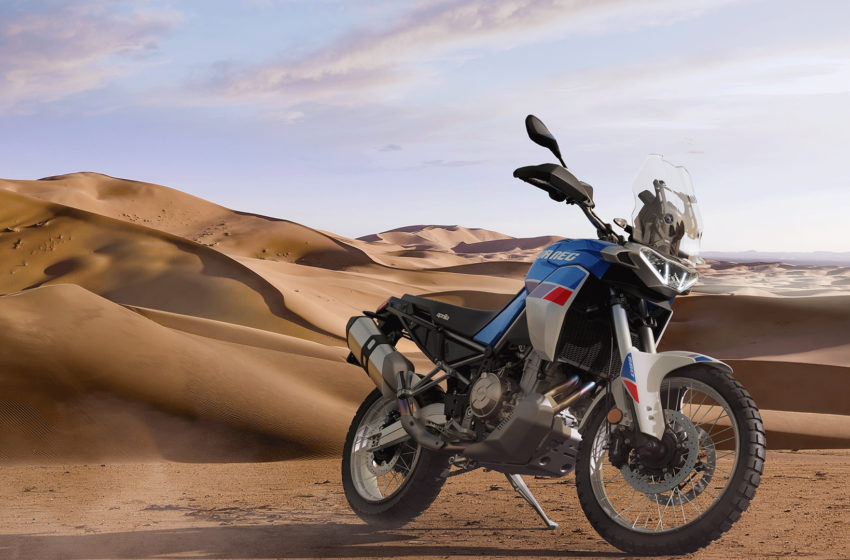 Aprilia has unveiled the Tuareg. This new middleweight adventure bike has made a debut as a 2021 and 2022 motorcycle.
There are several unique and innovative features on the Aprilia Tuareg, several of which have never offered on an adventure bike. 
Aprilia says the Tuareg was developed over three years and that it's been designed to be the perfect all-around motorcycle. 
January 2021, we saw spy shots of Tuareg.
They created the bike was created to offer the best of both worlds—street and dirt. 
We can attribute its off-road capabilities to its 21″ wheel up front and 18″ wheel outback. 
Chassis
In addition, Aprilia fitted the tubular steel frame coupled with aluminium brackets and connected to the engine at six points, a wheelbase of just over 1500 mm. And the careful distribution of weight and centralisation of masses.
Electronic Specs
Four Riding Modes, two of which are customisable (one dedicated to off-road riding). 
ABS can be deactivated at both wheels or only the rear. APRC system complete with Traction Control, Cruise Control, Engine Map and Engine Brake. All are accessible via the high-visibility 5″ TFT screen.
Engine
The 660cc twin makes 80 hp and 51.63 foot-pounds of torque.
Suspension
A 43 mm fork and progressive linkage mono-shock, both with long 240 mm travel. Ensure off-road traction and fun in places where others have to close the throttle.
The sump reduces the vertical footprint for a ground clearance of more than 240 mm and a seat height of less than 860 mm.
With a dry weight of just 187 kg, the Tuareg 660 sets a benchmark for the sector in terms of lightness. 
Aprilia engineers have shaved off every possible gram.Equipping the Tuareg with all the adventuring essentials, starting with the generous 18-litre fuel tank.
Aprilia has not unveiled the price, so we will have to wait.
via Aprilia