Auto Expo 2018 : Electric sports bike Emflux One prototype unveiled
Banglore based startup Emflux Motors showcased at the Auto Expo the prototype of its electric sports bike Emflux One, which is slated to hit Indian roads in April 2019. The Emflux One is powered by a 9.7kWh Lithium-ion battery and can go up to a maximum speed of 200 km/hour. If you want to this buy electric motorcycle, the standard model would be available at Rs 6 Lakhs.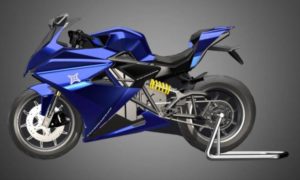 Other model with three performance upgrades is expected to be available for Rs 11 lakh.
Also Read: Indian Electric Motorcycle Stats